Life is a series of ups and downs. For instance, this November everyone will be getting an extra hour of sleep one night and losing an hour of light from each day until next spring. It's simply heartbreaking, and it never gets easier.
On the plus side, though, this November is especially jam-packed with more promising entertainment possibilities than human beings were built to withstand. Apple TV+ launched this weekend, for better or worse, with Disney+ following hot on its heels November 12. Hollywood seems especially determined to put butts in theater seats this Thanksgiving, as though it has something to prove. (With Netflix unleashing Martin Scorsese's ecstatically anticipated The Irishman, perhaps it does.)
Have a look below to see everything in store this month, with your creative calendar.
MOVIES IN THEATERS
Earthquake Bird, November 1
Harriet, November 1
Motherless Brooklyn, November 1
Terminator: Dark Fate, November 1
Arctic Dogs, November 1
The Irishman, November 1
Paradise Hills, November 1
Waves, November 1
Marriage Story, November 6
Death on the Nile, November 8
Doctor Sleep, November 8
Last Christmas, November 8
Midway, November 8
Playing with Fire, November 8
Honey Boy, November 8
The Good Liar, November 15
Charlie's Angels, November 15
Ford v Ferrari, November 15
The Report, November 15
Scandalous, November 15
21 Bridges, November 22
A Beautiful Day in the Neighborhood, November 22
Frozen II, November 22
Dark Waters, November 22
Knives Out, November 27
Queen & Slim, November 27
The Two Popes, November 27
MOVIES TO WATCH AT HOME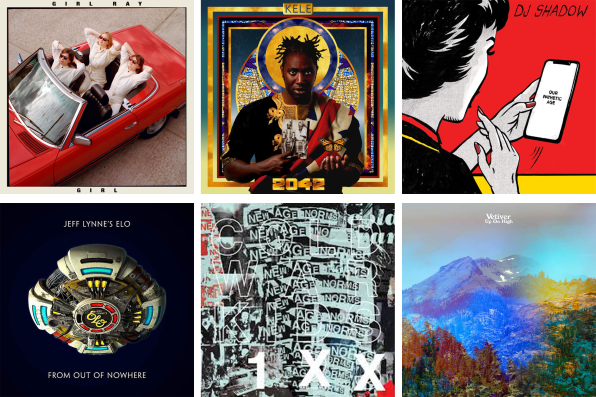 MUSIC
TV
Atypical, November 1 on Netflix
Dickinson, November 1 on Apple TV+
For All Mankind, November 1 on Apple TV+
Ghostwriter, November 1 on Apple TV+
Into the Dark: Pilgrim, November 1 on Hulu
The Morning Show, November 1 on Apple TV+
Oprah's Book Club, November 1 on Apple TV+
Queer Eye: We're in Japan!, November 1 on Netflix
See, November 1 on Apple TV+
Snoopy in Space, November 1 on Apple TV+
Tom Clancy's Jack Ryan, November 1 on Prime Video
We Are the Wave, November 1 on Netflix
The Real Housewives of Atlanta, November 3 on Bravo
His Dark Materials, November 4 on HBO
End of the F***ing World, November 5 on Netflix
The Little Mermaid Live!, November 5 on ABC
Back to Life, November 10 on Showtime
Dublin Murders, November 10 on Starz
Shameless, November 10 on Showtime
Encore!, November 12 on Disney+
Forky Asks a Question, November 12 on Disney+
High School Musical: The Musical: The Series, November 12 on Disney+
The Mandalorian, November 12 on Disney+
Marvel's Hero Project, November 12 on Disney+
The World According to Jeff Goldblum, November 12 on Disney+
Dollface, November 15 on Hulu
I'm With the Band: Nasty Cherry, November 15 on Netflix
The Man in the High Castle, November 15 on Prime Video
The Crown, November 17 on Netflix
Ray Donovan, November 17 on Showtime
Mad About You, November 20 on Spectrum
Mortel, November 21 on Netflix
Dolly Parton's Heartstrings, November 22 on Netflix
The Feed, November 22 on Prime Video
Servant, November 28 on Apple TV+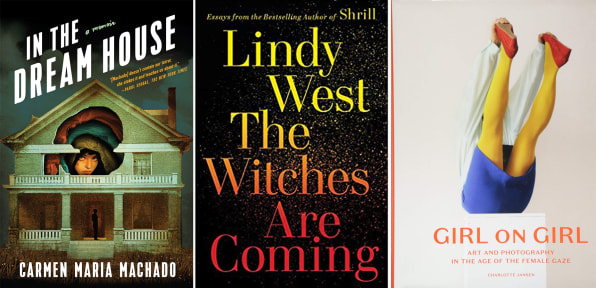 BOOKS
Girl on Girl: Art and Photography in the Age of the Female Gaze, by Charlotte Jansen, November 5
In the Dream House: A Memoir, by Carmen Maria Machado, November 5
The Witches Are Coming, by Lindy West, November 5
London Underground 1970-1980, by Mike Goldwater, November 7
China: 1948-1949/1958, by Henri Cartier-Bresson, November 12
Magnum Streetwise, by Magnum Photos and Stephen McLaren, November 12
In Dreams, by Dennis Hopper, November 19
Elements, by Stephen Shore, November 19
Skid Row, by Charles H. Traub, November 19
The Other Side, by Nan Goldin, November 26
[Photo Illustration: Samir Abady; A Beautiful Day in the Neighborhood: Lacey Terrell/Sony Pictures; Ford V Ferrari: Merrick Morton/Twentieth Century Fox; Marriage Story: Wilson Webb/Netflix; Midway: Reiner Bajo/Lionsgate; Motherless Brooklyn: Glen Wilson/Warner Bros. Entertainment; Ray Donovan: Jeff Neumann/Showtime; The Irishman: courtesy of Netflix; The New Pope: Gianni Fiorito/HBO; The Report: Atsushi Nishijima/Amazon Prime Video; Very Ralph: Les Goldberg/HBO]