At six o-clock in the evening, my guests meander around the bend down the path to my house. They've been over many times before, but today is special: I'm throwing a dinner party to celebrate finishing my book, which I have just delivered to the publisher, and I want to thank these six friends for supporting me through the yearlong writing process.
As they come through the door, the dining room is unrecognizable. The table is decorated with a colorful runner, fresh flowers, bowls full of lemons, and plenty of candles. Instead of my regular plates and silverware, there's tableware by the designer La Double J with striking floral pattern on it. (A single dinner plate from the brand usually retails for $75.) At each setting, the guest's name has been calligraphed on a card. And while the table looks fancy, it also feels relaxed because we're at home, surrounded by bookshelves and my 3-year-old's wooden blocks on the carpet.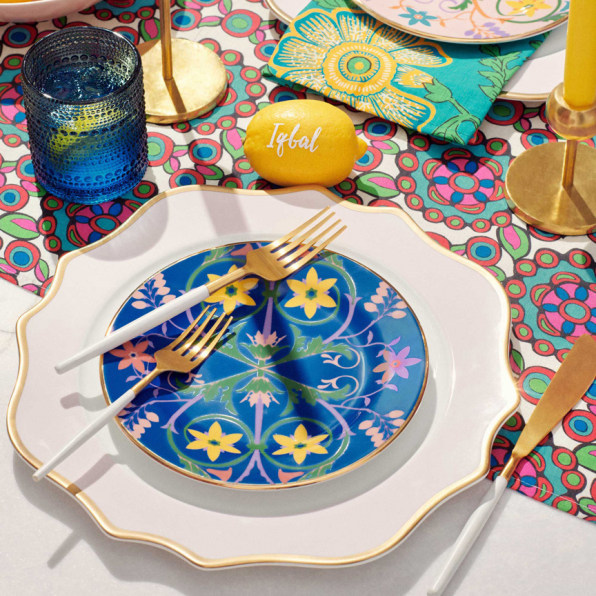 I can't take credit for this gorgeous, carefully coordinated tablescape: The whole look was crafted by Social Studies, a party rental startup that officially launches today. The brand offers an entirely novel service. It allows you to choose a particular look for your dinner party, then delivers a box to your doorstep full of everything you need, from the table decor to the flowers. All you need to bring to the table is food, drink, and guests.
After your party, you don't need to give the plates a thorough cleaning: You just pop the dinnerware back in the box, which will be picked up and whisked away. You can keep the perishables, like the fresh flowers and lemons. For now the service is just available in Manhattan, Brooklyn, and the Hamptons, but it will eventually be available nationally.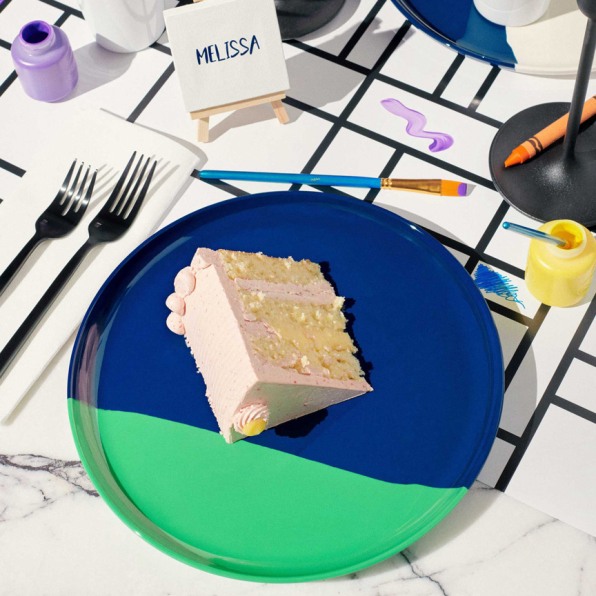 Amy Griffin and Jessica Latham, Social Studies' cofounders, got the business off the ground thanks to seed investment from the likes of Reese Witherspoon, Gwyneth Paltrow, and Whitney Wolfe Herd. They say they came up with the idea to fulfill a very particular need.
"For big events with lots of guests, you can hire party planners or professional party rental equipment," says Latham, who previously worked as the director of special events at Vanity Fair and other large companies. "But for smaller events at your home, it's not worth bringing on a professional. So it's up to the host to do all the planning and decorating—which means rushing out the day of the party to buy flowers."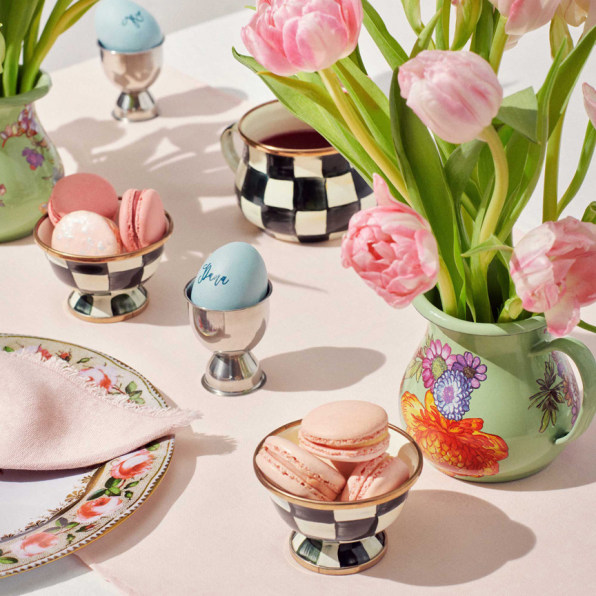 Social Studies is launching with 10 different looks, ranging from "Provence," which features bunches of lavender on the table to "Joshua Tree," which includes succulents and bark. I picked La Doppio, a maximalist setting featuring loud Art Deco prints and Mediterrean-blue glasses. During the holiday seasons, the brand will release more thematic tablescapes, like a spooky Halloween one or a festive Christmas look. It costs between $30 and $50 per place setting, and you can order between 4 and 32, depending on how big your party is. You can pay extra for more luxurious personalized place cards or printed menus, and buy "curated party extras" like after-dinner games, Polaroid cameras, or cocktail infusion sets to take your event to the next level. A dinner for four starts at $120 and goes up from there; delivery and pickup are included in the cost.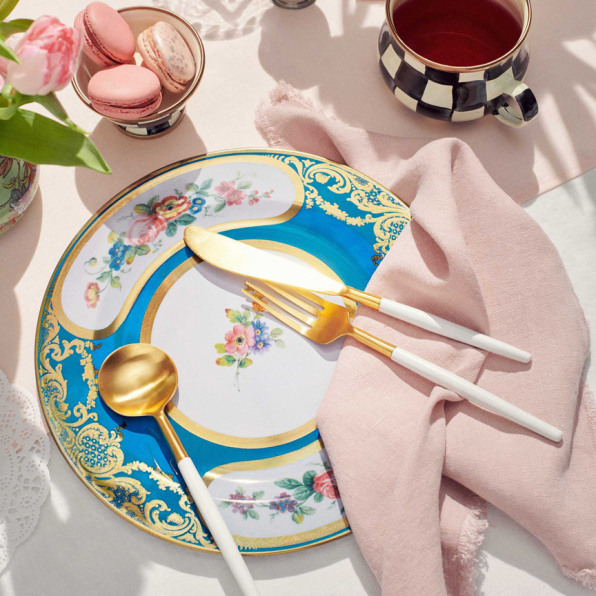 At first blush, that might seem like a lot of money to spend on rented tableware, but it might actually be worth it in some scenarios—such as baby showers or an engagement party—where you would have gone to a restaurant for dinner instead.
In my case, I may have taken my friends out to dinner to thank them for carefully reading and commenting on my manuscript over the last few months. Using Social Studies to create a party at home would have been cheaper than a dinner at a nice restaurant, even considering that we made a home-cooked meal and bought plenty of wine. And we could stay at the table as long as we wanted. "Many people would prefer to have the party at home," says Griffin. "It's cozier and quieter than being at a restaurant."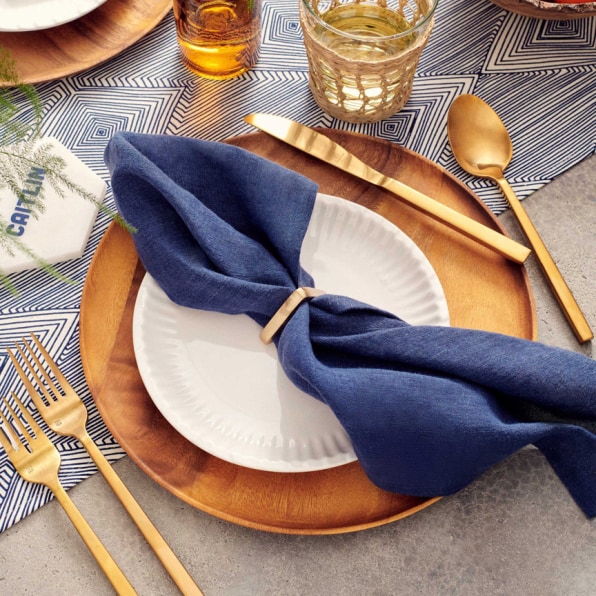 Before Griffin and Latham launched their business, they did some market research and found that the responsibility for throwing events often falls on women's shoulders. And while party planning is often perceived as fun, it is also hard work, involves planning the menu, managing the guest list, and decorating. There's also a lot of pressure to create a visually stunning party, since images of the event are likely to be posted on Instagram. "As we go through adulthood, there are many things to commemorate, from graduations to promotions to milestone birthdays," says Latham. "It's important to celebrate these moments, but it can also seem overwhelming. With Social Studies, we're hoping to take some of the stress out of planning these events by taking care of all of the design."
The biggest challenge to getting Social Studies off the ground was figuring out the logistics of delivering expensive tableware to the customer's house. Griffin spent months developing an ingenious box that contains plenty of padding for each item on the table, from the plates to the candlesticks, along with a set of instructions to make it easier for the host to unpack everything. Right now, the boxes are delivered by courier to customers' homes. But eventually, Griffin and Latham expect to deliver nationally by mail, and they believe the boxes will be able to ship without any breakage. (Each box has one extra place setting, just in case anything is damaged along the way.)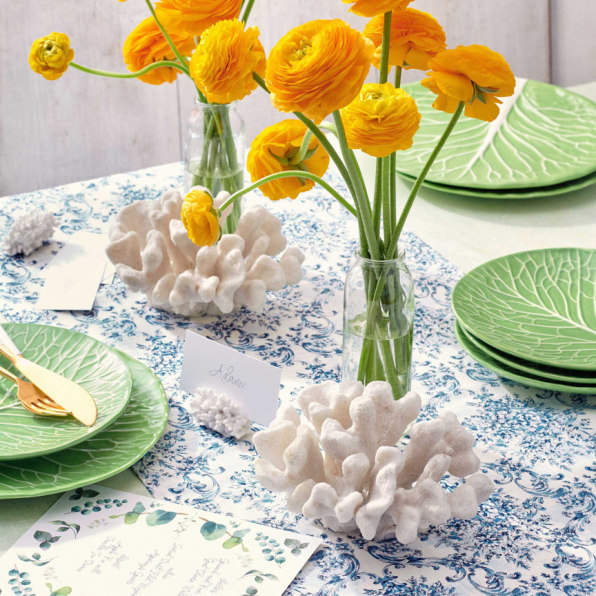 In the past, couples sometimes received fine china as a wedding present that they would take out for special occasions or the holidays. But many young people—especially those that live in small apartments—no longer have space for a second set of plates. When I got married, for instance, my husband and I registered for just one set of plates, which we use for both everyday dinners and fancier ones. Social Studies is the perfect solution for people like us who would like to take a dinner party up a notch without having to buy new tableware for it.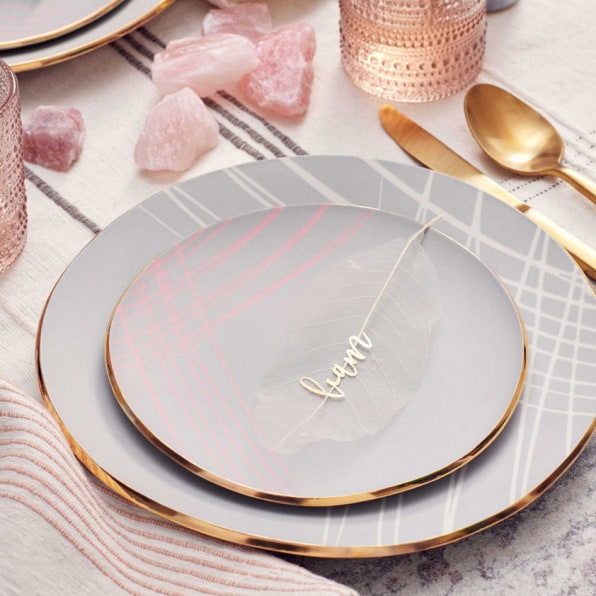 While there are many companies that plan large parties, like weddings or galas, Social Studies' approach of designing small gatherings at home is decidedly niche. The question is whether there are enough people out there willing to spend a few hundred dollars to create the perfect aesthetic for their at-home party.
From my own experience, I would say that the fabulous ambiance did seem to change how the evening unfolded. The eight of us stayed at the table till late into the night, much longer than we usually do at my parties. We drank many glasses of pinot noir and ate large slices of carrot cake to make the evening last a bit longer. The candlelight cast a warm glow at the table, which seemed to spur guests to have intimate chats with the people seated next to them. The tablescape seemed to change the way that we interacted with one another, prompting us to relax, slow down, and enjoy each others' company.