Over the last five years, many companies have hired a head of diversity, and according to a 2017 estimate, tech companies have spent about $1.2 billion on diversity initiatives. In annual diversity reports, leading tech companies have outlined marginal change in their race and gender diversity numbers and proclaimed they "need to do more."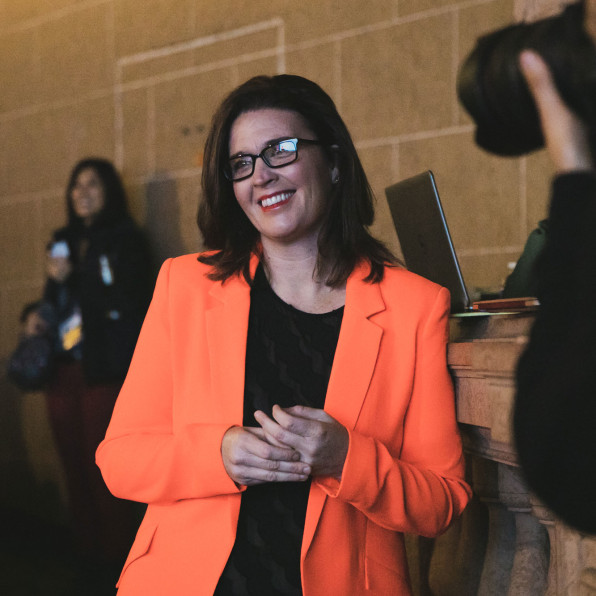 But when Leanne Pittsford, the founder of Lesbians Who Tech—a network of queer women known for its annual conferences—approached companies with an idea that might help them do just that, some were quick to note that their priorities laid elsewhere. "Obviously lesbians are women, which is sometimes shocking to people," she says. "When I first started this, I talked to companies and they'd be like, 'You know Leanne, this sounds like a great idea, but we're just not recruiting for LGBTQ people yet. We're really focused on women in tech right now. I would say 60% of people would mention that at some point."
What Pittsford proposed was Include.io, her answer to a question that has plagued tech for years: How do you consistently recruit diverse candidates? As a hiring platform and recruiting tool, Include.io is a natural extension of Lesbians Who Tech, a coterie Pittsford pulled together in 2013 to fill a void she felt as a queer woman in tech. "We kind of get left out of the women's space, and we get left out of the LGBTQ space, because we're the underrepresented group in both those markets," she says. "I'd go to a lot of women's events, and they'd be talking about 'lean in,' and what it was like for the husbands at home. I just felt like the queer woman's perspective was really missing."
The first summit Pittsford organized in San Francisco was more an attempt to gauge interest and bring in money to fund future events. They were pleasently surprised when Google came on board as its first sponsor and 800 people showed up for the event. Six years later, the Lesbians Who Tech summit in San Francisco draws a crowd of 6,000. This week, the organization kicked off its sixth annual New York summit. These events, along with the Lesbians Who Tech community—which is 50,000 people strong and spans 40 cities—have become an informal recruiting pool for sponsors like Google, Facebook, and Slack.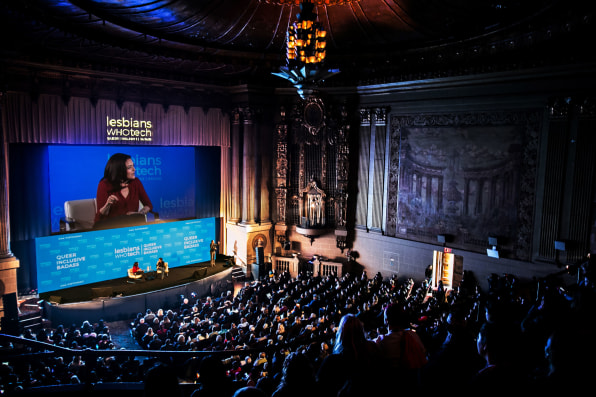 Include.io is a way to codify that recruitment and "provide value" to members of Lesbians Who Tech and its partners, Pittsford says. It's also an additional revenue stream for the organization, since summit tickets only account for about 30-45% of production costs, says Pittsford. "It was really clear that the market was missing a tool," Pittsford says. "Even for us to capture the analytics and the job postings and to be able to search and message—we were failing just as a conference and as a community to provide value to recruiters and really be a partner with them on their path to solving this problem."
Lesbians Who Tech is more diverse than most major tech companies can dream of being currently. Its summit attendees are 40% people of color, Pittsford tells me, and the organization maintains quotas for its speaker lineup (at least 30% of speakers must be black or Latinx, for example). At the New York summit this week, 64% of speakers are women of color, 43% are black and Latinx, and 10% are trans or gender non-conforming.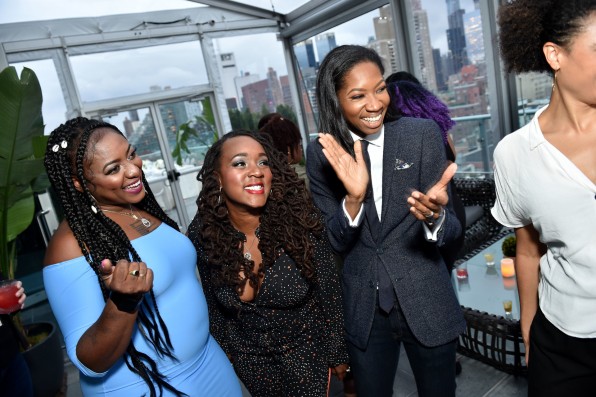 Right now, Include.io is still in beta and primarily being used as a job listing and networking platform for the Lesbians Who Tech community. It has 30,000 beta users and 100 partner companies that already sponsor Lesbians Who Tech. (Pittsford says more than 6,000 companies have signed up to join the platform once it officially launches next year, but only sponsor companies have access at the moment.)
"We're primarily focused on—in terms of revenue—getting the jobs functionality out to be able to search, to be able to curate candidates for people," she says. Include.io's current priority is serving up diverse candidates to companies that post jobs on the platform. "So when a company comes on and they post jobs, we can say, 'Here are the top 10 recommendations,' using diversity in that metric," Pittsford says.
Diverse hiring at scale is something that the tech industry, for all its disruptive ambition, has yet to crack. How do you get access to a major tech company or startup as someone who lacks traditional skills, or isn't a white, straight, cis man with a Stanford degree? "People are frustrated," she says of Lesbians Who Tech members who work at larger tech companies. "They're like, 'I want to solve this problem.' But they submit résumés [on behalf of diverse candidates] and then nothing happens. They want more insight and access and transparency into the process."
To Pittsford, the logical place to zero in on was direct referrals. "Working with over 200 companies, we found that most companies hire from the same schools that Google hires from and then [through] direct referrals, which obviously increases the bias and perpetuates the network effects," Pittsford says. "And so we want to look at direct referrals and sort of say, 'How can we reverse engineer bias?'"
Pittsford's goal is to be able to connect, say, a senior software engineer at Amazon with a black woman in Nashville who's self-taught. She wants to replicate the experience of meeting someone at an event with a "good vibe," whose résumé you then pass along. "There's no responsibility there," she says. "You're not saying this person is going to be a great fit for the team. You're just saying, 'I'll put you in the pool.' But even that could be a huge help—just getting your résumé to a pile where then it gets considered for that next phone screening is a huge, huge improvement for a lot of talent that is diverse or has nontraditional skills."
The direct referral pathway is also a known quantity, since most companies use referrals as a recruiting pool. "There isn't a mechanism to scale direct referrals online," Pittsford says. "And I feel like at least that's a tested mechanism, which we know companies use." That referral might happen on Include.io through what Pittsford calls a mini mentoring session. "You go through someone's profile—you look at their Github and LinkedIn and some of the answers to their questions," she says. "One of the things we ask people is what job are you going for? And you give them a little bit of feedback, just on things they can do to improve their profile or maybe some experience they should go out and get." After that, you might click 'yes' to the question of whether you'd give that person a phone interview.
For now, Pittsford is focused on the Lesbians Who Tech community. But she sees Include.io as a potential rubric for how to meaningfully shift demographics on a larger scale—even if the progress comes slowly. "I know so many companies we work with are trying so hard and have a lot of great ideas," she says. "Some of the things are working, but on a macro level, nothing has really broken through. And maybe that's the answer—that there's no quick fix; it's going to be a lot of different tactics. You can't just buy an HR AI solution and remove all your bias."