Plain white T-shirts. Monochromatic sneakers. Simple silk dresses.
When direct-to-consumer fashion brands burst on the scene a decade ago, many specialized in minimalist design. Consider Everlane's boxy tops and sweaters. Or Allbirds' ultra-simple wool sneakers. Then there were Outdoor Voices' color-block workout pants. Or M.M. LaFleur's clean sheath dresses and suits. If normcore chic is your thing, these brands hit the spot. They made it easy to create a sensible daily uniform in a neutral color palette, so you didn't have to put too much thought into getting dressed in the morning.
But what if you actually like the act of picking a different outfit every day, or enjoy wearing prints and colors that express your personality? We have good news: A second wave of fashion startups has veered maximalist, offering bold new alternatives with wild prints, flashy colors, and sophisticated textures.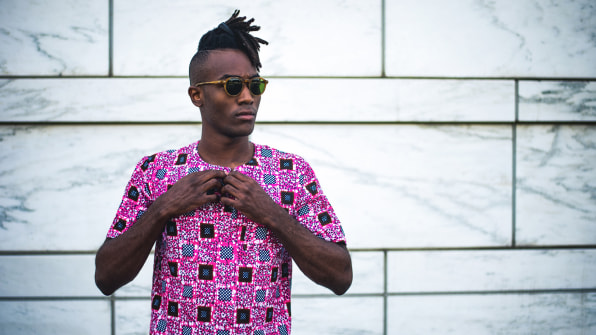 "As fashion entrepreneurs, we really admire what brands like Allbirds and Everlane are doing," says Mapate Diop, who recently cofounded a fashion brand called DIOP that creates shirts and shorts out of Nigerian Ankara prints. "They changed the game when it comes to transparency and sustainability in fashion, but there are some consumers who really love to use color and patterns in their clothes to express their personality and mood. I know because I am one of them."
For Everlane and Allbirds, the minimalist aesthetic is related to the brands' eco-friendly missions. By creating simple, classic garments and shoes, they are rejecting the traditional approach to fashion, which is all about trends, and instead creating outfits that customers can wear day after day, season after season.
Diop, however, makes the case that there isn't just one approach to sustainable design. "I think making clothes that people truly love and that reflect their identity is a very sustainable approach to fashion design," says Diop. "If you love something, you'll wear it again and again. That's good for the environment."
Ashleigh Miller, cofounder of Zuri, which sources its fabrics from East Africa, says uniform dressing, as it's come to be known, shouldn't exclude memorable prints or colors. "Rather than having a grey sweater that nobody will notice that you're wearing it over and over, we're saying people will notice when you wear this dress," Miller says. "But we're trying to tell our customers that there is nothing wrong with wearing the same thing more than once—and there's nothing wrong with other people noticing that."
To ensure that customers themselves don't feel bored wearing the same outfit day after day, Zuri garments are designed to be worn in many ways—as a jacket, a dress, and a skirt—so that customers can style it in different ways and get as much use out of it as possible.
Yves founder Yves Benaroch, meanwhile, creates one-of-a-kind vintage garments from pieces that sport retro logos or prints from other eras. Benaroch carefully salvages these garments and incorporates luxurious touches, like cashmere sleeves or custom embroidery. It's a way to make a statement about how old garments still have plenty of life. "Many people want clothes that express part of who they are," says Benaroch. "Some people want a shirt with a vintage cartoon character or a vintage logo from a brand they love. My goal is to create products that speak to people without creating any waste, but rather using clothes already in circulation."
Since maximalism is having a moment in the world of direct-to-consumer fashion, here's a rundown of five brands that will help you make a statement—both about sustainability, and your own fashion sense.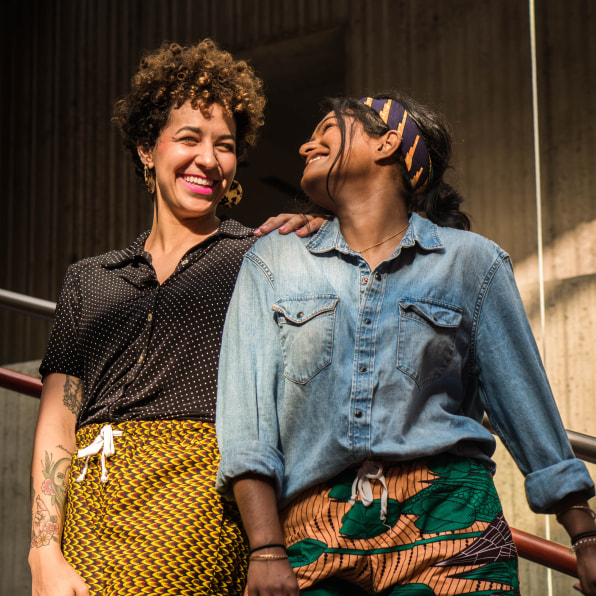 Diop: Nigerian fabulousness
Prices starting at $19
In many parts of the world, including Africa and South Asia, traditional clothing is bright and colorful. Diop describes itself as diaspora-inspired clothing. It sells gender-neutral bandanas, shorts, and tunics that use patterns and prints from Nigeria, where founder Mapate Diop's family is originally from. These pieces are designed to be worn with Western garments, like jeans and blazers. The brand has been particularly popular among African-American men, but it has found fans of all backgrounds.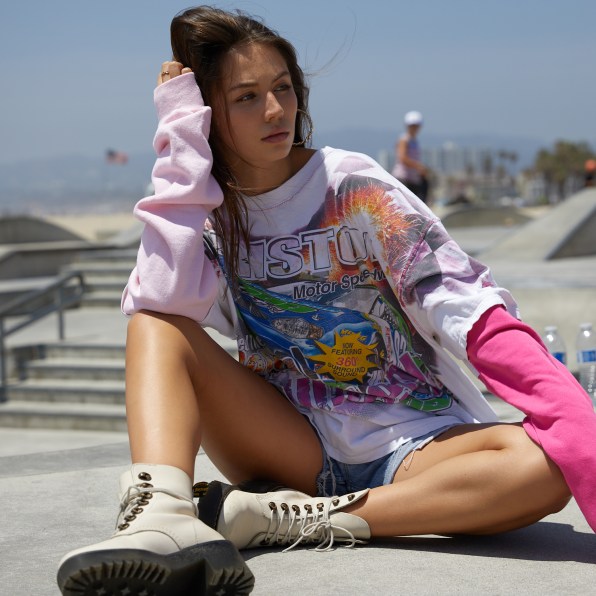 Yves: Luxury vintage
Prices starting at $245
While most of us find vintage clothing by digging through piles at Goodwill or going down the eBay rabbit hole, Yves wants us to rethink our approach to vintage fashion. These are not cheap, secondhand pieces that you will throw out after a few wears: They are lovingly crafted garments designed to be worn for years. Designer Yves Benaroch is careful to incorporate iconic logos into clothes that allow people to express parts of their identity, like Army surplus hoodies and Harley Davidson T-shirts.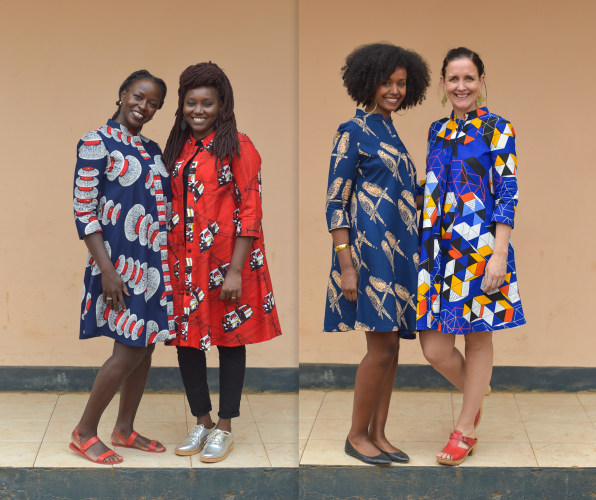 Zuri: Multifunctional frocks
All dresses: $145
Zuri is inspired by prints from across Africa, including East African Kitenge textiles and West African Ankara prints. Traditionally, these prints are designed to communicate messages or commemorate events, like weddings or engagements. As a result, Zuri outfits are extremely expressive, allowing wearers to project personality and mood. The brand recently partnered with Kenyan artist Dennis Muraguri to create its first custom-designed Kitenge print, featuring a bus motif to reflect the local transportation—the matatu—that Kenyans use to move around the city.
Prices starting at $185
In the winter, the streets fill up with people wearing down jackets and parkas, often in neutral colors. The Arrivals wants to give people the option of standing out. They've created jackets that come in striking textures and colors, all made from durable materials like leather and wool. Their fall collection features fluffy shearling jackets made from 100% merino that come in many shades, including a soft pink. It is designed to be warm, but also noticeable. You can pair it with the brand's new line of futuristic sunglasses, which also look entirely original.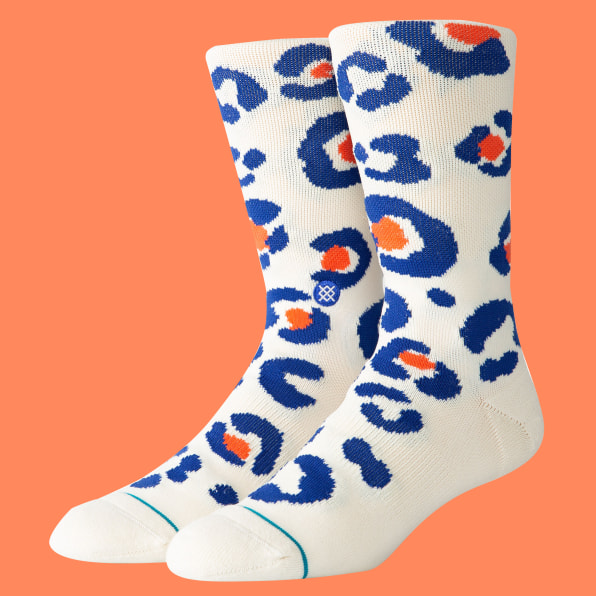 Stance: Statement socks
Prices starting at $12
Colorful socks are nothing new. But Stance takes sock design to new places by partnering with artists to create prints that often look three-dimensional. The brand recently collaborated with up-and-coming artist Jenny Sharaf on graphic prints that appear to come alive as they extend across the foot. Skate legend Ishod Wair created skate socks covered in a lively blue leopard print. For times when you can't go all out with your outfit—like at an investor meeting—these socks say a lot about you as they peek out from under your jeans.