We all know that exercise is good for your body—but do you know just how good it can also be for your brain, your mood, your stress management, and your cognitive capabilities? Turns out that being in good shape can make you a better professional—from now until retirement.
Studies have found that after a single 35-minute aerobic workout, creativity and cognitive flexibility—the ability to think about multiple concepts at once—improve significantly. That means that getting your heart rate up may also increase your ability to clear your inbox, finish that project, make the sale, and crush your Q3 presentation with a clear mind, lots of efficiency, and a good attitude.
Thanks to its ability to improve cognitive abilities for years to come, exercise is proving to be a mental and physical 401K. One 2014 study, published in the journal Neurology, followed 2,747 healthy people between the ages of 18 and 30 for 25 years to find out just how much regular exercise could impact a life over the course of a quarter-century. Using cognitive tests, memory assessment, processing speed, and executive function, researchers measured the participants' ability to learn, reason, and problem solve in 1985, and then again in 2010. What they found? Participants who were more physically fit in 1985—and maintained their fitness over the years—performed about 10 percent better on the tests in 2010 compared with their less fit counterparts, more than 25 years after they began exercising regularly. "The message is clear," wrote study leader David R. Jacobs, a professor in the division of epidemiology and community health at the School of Public Health at the University of Minnesota. "For generally healthy people, exercising regularly can enhance brain function over a lifetime—not just after a workout."
Through our regular Recommender surveys, Fast Company has found that some of the most productive professionals are finding ways to prioritize working out, no matter what—whether it's an at-home yoga session in the early morning before the kids are up, a hotel room HIIT workout, or a living-room spin class at the end of a busy day.
Here are eight products that can get you motivated enough to do your mind and body some good today, tomorrow, and 25 years from now. Our suggestion? Invest now.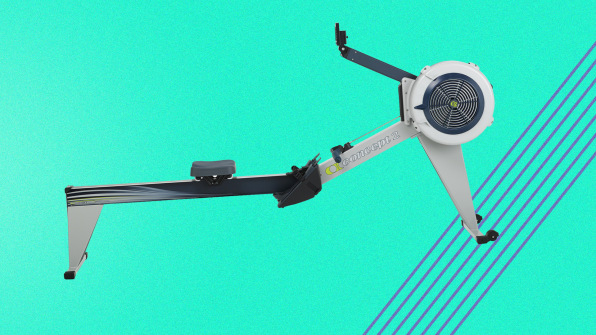 Concept2 Model E Rower
To stay in shape, Beyond Meat founder and CEO Ethan Brown loves a game of basketball, but he trusts his rowing machine to get in a good solo workout. "I was given it as a gift, but I love my Concept 2 Rower," he says. "Thirty minutes is a fantastic, high-intensity, efficient, drenched-in-sweat workout." $1,160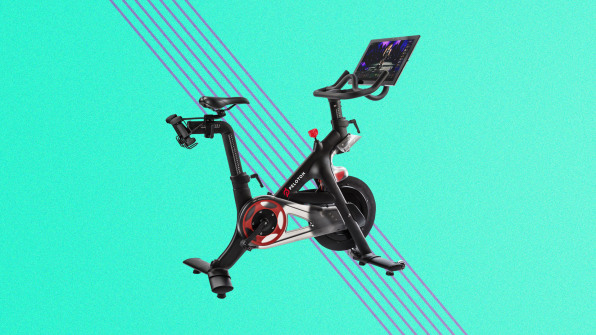 Peloton
Several CEOs trust the boutique indoor cycling behemoth Peloton brand with their at-home experience, and for good reason: Folks torch 500 calories on average and have no issues keeping their heart rates above 100 bpm during the virtual cycling classes. Kerry Cooper, president of Rothy's, not only suggests hopping on your own personal bike, but also subscribing to the $39/month all-access pass—which gives users entry to up to 20 live running, yoga, strength, outdoor, or cycling studio classes daily. "I don't want to sound like an ad, but I love my Peloton," she says. "The instructors are fantastic, and I love starting my day getting entirely sweaty. Their app is amazing, and when I'm on the road, their boot camp, strength, and outdoor running classes are fantastic." $2,245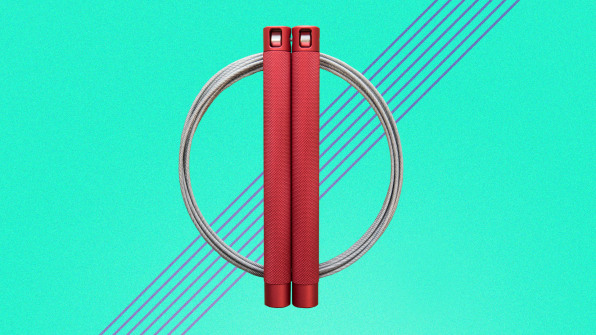 RPM Jump rope
Mindy Grossman, CEO of Weight Watchers, swears that you can't beat a cardio classic: the jump rope. "It's still the best travel workout," she says. You can use it anywhere, it's eminently packable and convenient—and it's both challenging and fun!" Whether you're a double-under pro, or someone who hasn't skipped rope since 6th grade, jump-rope maker RPM offers ropes in all colors (even a poppy pattern!), sizes, and weights. Its cables can either be coated in rubber (which we recommend for your skin's sake) or not. You can also customize your own rope, so you never confuse it with another. Starting at $55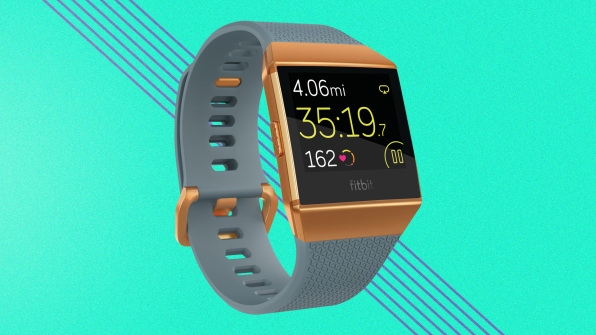 Fitbit Ionic
Sometimes, the hardest part of a workout is getting motivated enough to even start. That's why Lynne Biggar, chief marketing and communications officer at Visa, enlists Fitbit's help to keep herself accountable. "It's truly an all-purpose device that keeps me honest with my fitness routine while having to maintain a very heavy travel schedule," she says. "It tells me how much sleep I get (or don't get) and perhaps most importantly, lets me make payments without carrying my Visa card, including my morning Starbucks!" $250
SWEAT app by Kayla Itsines
Kayla Itsines is the Australian personal trainer who burst onto the social media scene in 2014 with her Bikini Body Guides (BBG). Two years later she launched the workout app SWEAT, which generated more revenue than any other fitness app in 2016, thanks to the blockbuster SWEAT 28-minute HIIT workouts. "Is it dramatic to say this app changed my life?" Susan Tynan, founder of custom framing company Framebridge, says. "Kayla is a young Australian trainer, and her 28-minute strength workouts can easily be done on the road. I've done her workouts religiously for over a year now." $19.99 a month
Maduka Pro Yoga Mat
"I can not get through a day without my Manduka yoga mat," says Suzie Welsh, founder and CEO of Binto, a digitally native women's health company that provides personalized, subscription-based supplements and vitamins. "I wake up every day around 5:45 a.m. and hit the gym for my daily workout. To be honest, I was never a morning workout person, but it's the only time I have to get moving and sweating." Starting at $95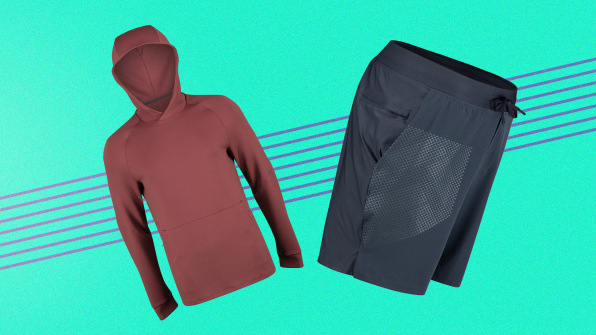 Lululemon x Barry's Collaboration
Jason Wersland, inventor and founder of Theragun, creates his own boot camp workout every day, just outside his own front door—and then follows it up with a recovery massage so he can keep up the hard work the next day. "I do a high-intensity interval training [workout], including my balance board, abs, arms, chest, back and lower-body work," he says. "I also sprint the hills in front of my house. It's four cycles for a total of about 48 minutes. And I use my Theragun every day." And though he swears by recovery tools, Wersland is also committed to his workout uniform: "I love Lululemon clothing," he says. Starting at $38
Fast Company may receive revenue for some links to products on our site.