Last week, the Business Roundtable, a lobbying group of the nation's leading CEOs, including global behemoths such as Apple, Walmart, Pepsi, and BlackRock, released a statement to commit to delivering value for all stakeholders, including customers, workers, suppliers, and the communities where they operate. The decision is being hailed as a call to end shareholder primacy, the idea that corporations maximize profits for their shareholders, which has guided corporate behavior thus far.
As nice as these platitudes sound, people are reasonably concerned that they mean little until proven by action. While individual leaders can, and should, change the culture of business, in the long run businesses can't move from shareholder primacy until capital does, too. This is a function of the incentive structure of markets, and government regulation of markets.
The emphasis on quarterly returns driving market capitalization and trading inherently pressures companies to make short-term choices to maximize profits. Environmental innovations, like solar investments, take years to actualize cost savings (but they certainly do), and treating employees as long-term assets, rather than costs to be minimized, is valuable in the long run.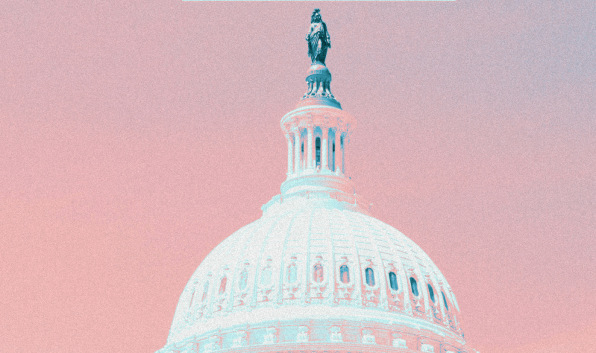 The market needs to stop penalizing companies that are taking the long view. A groundbreaking study from Harvard Business Review showed that companies that adopted strong labor and environmental policies had double the market cap, 18 years later. Given the long-term time horizons of many investors, including impact investors, this should be music to our ears, and lead us to value companies differently. It would also drive the movement toward full-cost accounting to internalize what are conveniently considered today as externalities, like environmental destruction and income inequality. While not every social good can, or should, be translated into economic value—ideally, our economy should be structured toward human thriving.
It's also critical that the government reduce barriers for investors who want to prioritize the social and environmental implications of their investments. Definitions of fiduciary duty, whether applied to pension funds, foundations, trusts, or other institutions, often scare boards away from more innovative thinking. However, boards will feel emboldened to take actions that benefit all stakeholders, if they are mandated to prioritize ESG (environmental, social, and governance) risk factors in their decision-making beyond just financial return.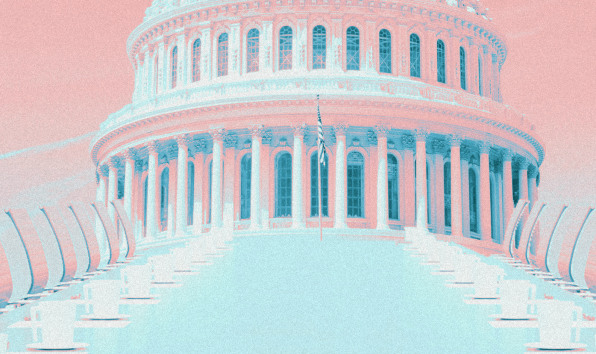 Both foundations and pension funds make up a sizable class of investors in our economy. Yet under current regulations, foundations need to justify their desire to make a social investment in the form of a Program-Related Investment (PRI), adding additional legal and transactional cost. But given that foundations are mission-driven institutions that explicitly receive tax-exempt status for their good works, shouldn't it be the exact opposite, such that foundations would require an exemption to invest in companies that aren't mission-aligned? And if, for instance, a teacher's pension fund is designed to ensure the future livelihood of a teacher's family into retirement, shouldn't that also mean ensuring that pensioner not only has money but also clean air to breathe?
While we must advocate for greater government reform of statues (like ERISA, a federal law that sets minimum standards for most retirement and health plans), there are many actions we can take as investors, business leaders, employees, and consumers:
Invest in quality jobs, not not just more jobs
Research consistently shows that businesses that are more equitable in their compensation and have more diverse leadership are more profitable. This also means addressing extreme levels of inequality within companies. In 2018, the ratio of a CEO's pay to a median employee was 275 to 1. Despite that CEOs got double the pay raise of a private sector worker who only received a 3.2% raise or an extra 84 cents per hour.
If the Business Roundtable is serious about treating employees with "dignity and respect," they should commit to more equitable compensation throughout their organizations, pay a living wage, and provide healthcare and paid leave benefits to all their rank-and-file employees, not just white-collar managers.
Adopt environmental innovations that have proven payback periods
The vast majority of U.S. consumers already expect companies to be acting on environmental sustainability. So it's not surprising that we are seeing companies that have been leaders in environmental innovation reap the payoffs. In 1986, outdoor apparel company Patagonia began committing either 1% of sales or 10% of profits (whichever is greater) to environmental activism each year, and in 1996, switched to only organic cotton. By 2014, the company's revenue and profit had quadrupled.
Keep innovating
Taking environmental innovations as an example, successful companies are getting creative in embedding sustainability at every level of their business. Clif Bar has embedded sustainability in its employees' benefits package (incentivizing employees to make eco-friendly home improvements or purchase a fuel-efficient car). Puma's majority shareholder Kering transparently measures and reports its environmental footprint through an Environmental Profit and Loss Account (EP&L), and decided to publish the methodology in order to provide an open-source tool to encourage other corporations to "understand their entire impact on natural capital."
Consider broader governance by developing a multi-stakeholder board
We must continue to push the limits of current structures and regulations and help economic actors see that it is possible to operate from a moral center that truly values and supports all stakeholders. For instance, recently my company, Candide Group, helped structure an investment into Organically Grown Company (OGC), a large organic produce distributor in the Pacific Northwest. OGC will now be governed by a multi-stakeholder board that includes farmers, consumers, investors, and company managers, ensuring that the mission of the company truly comes first. If the company's ownership and governance structure hadn't shifted, this would've been extremely difficult to implement—reflecting the fact that we must shift the environment in which companies operate, if we hope to truly move them toward stronger environmental and social values.
Embrace impact investing
There are already so many socially oriented investment products across asset classes that have been proven to fit within traditional structures. As institutional (or individual) investors, we should find and invest in them.
Taken at its word, the Business Roundtable's newfound commitment to all its stakeholders represents a small but critical opening to shift the purpose of business. In the absence of new government regulations—which would help accelerate and rewrite the rules to make this commitment a reality—a corporate culture and behavioral shift, led by investors, to a stakeholder-driven approach would be a smart investment for leaders who profess to care about social outcomes and profitability. Holding these leaders accountable is now an even smarter investment for all of us.
---
Morgan Simon (@morgansimon1) is cofounder of Candide Group, an impact investing firm based in Oakland. She has close to two decades of experience making finance a tool for social justice. Her book, Real Impact: The New Economics of Social Change, was published in 2017. For more, visit www.morgansimon.com.