When we imagine the homes of the future, we can't just think about the technologies that could alter our domestic lives. We also need to think about the changing ways that people relate to their habitats.
For the past five years, Ikea has been on a mission to better understand people's relationships with their homes by doing in-depth sociological studies of its consumers. The company publishes its finding in its annual Life at Home report, which began in 2014. Last year's report involved visiting the houses and apartments of 22,000 people across 22 countries to better understand what everyday living looks like in today's world.
What Ikea found was that our fundamental notions of home and family are experiencing a transformation. Plenty of demographic research suggests that major changes in where and how we live could be afoot: For instance, people who marry later may spend more years living with roommates. If couples delay having children—or choose to remain child-free—they may choose to live longer in smaller apartments. As people live longer, we might find more multigenerational homes, as parents, children, and grandchildren all cohabit under one roof.
In addition to those demographic shifts, Ikea's research uncovered something else: Many of the people in its large study were not particularly satisfied with their domestic life. For one thing, they're increasingly struggling to feel a sense of home in the places they live; 29% of people surveyed around the world felt more at home in other places than the space where they live every day. A full 35% of people in cities felt this way.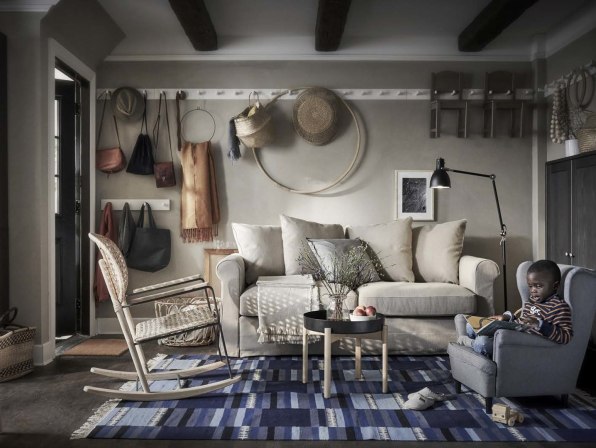 In response to all that data, Ikea decided to take a new approach to its 2020 catalog, which it launched this week. The company commissioned its designers to create six different homes focused on particular demographic trends. The resulting interior design is meant to solve some of the problems that are emerging as broader demographic changes take place, including the fact that we are increasingly living in cities where space is limited.
The company seems particularly focused on addressing the lack of comfort and belonging that its survey respondents reported feeling—there's an emphasis on consciously using your space as a way to reflect your identity. Meanwhile, Ikea also found that a quarter of people leave their home to find alone time, and 60% of people bring their work home, and the designs also emphasize creating spaces to be solitary and relax.
With each model home, Ikea is breaking away from the clean, minimalist spaces usually found in its catalogs. Instead, it has designed homes that are busy and colorful, serving as canvasses for self-expression.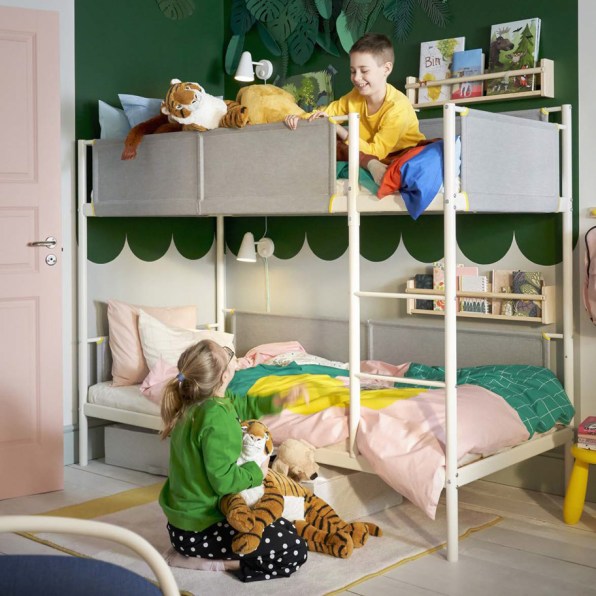 Delayed marriage and childbirth mean more time with roommates
Many of us will spend years living with roommates, and this brings up particular concerns when it comes to interior design. For one thing, the arrangement is supposed to be temporary, so many people don't want to invest too much in furniture. And then there is the issue of agreeing on an aesthetic for the communal spaces.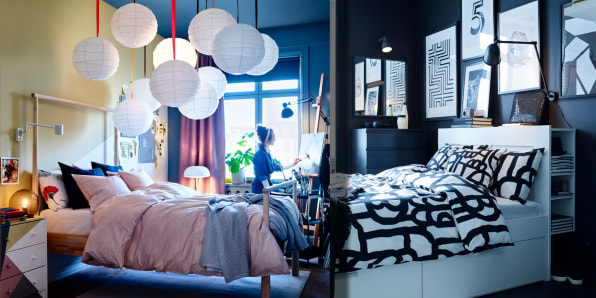 Ikea imagines an apartment where each roommate can cheaply outfit their rooms to their own personal taste. For instance, they can buy untreated wooden furniture, which they can stain and paint themselves. One wall in the living room has been set aside for the roommates to put up a mishmash of their favorite posters and artwork.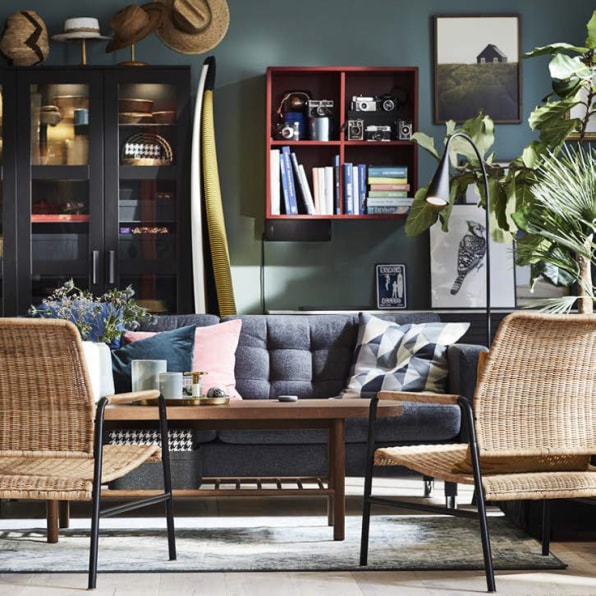 Likewise, in another model apartment for couples, Ikea's designers imagined plenty of shelving units and display spaces filled with souvenirs from trips taken together around the world. The apartment is tailored to meet the needs of each person, with individually configured wardrobes and bathroom sink areas optimized to each person's storage needs.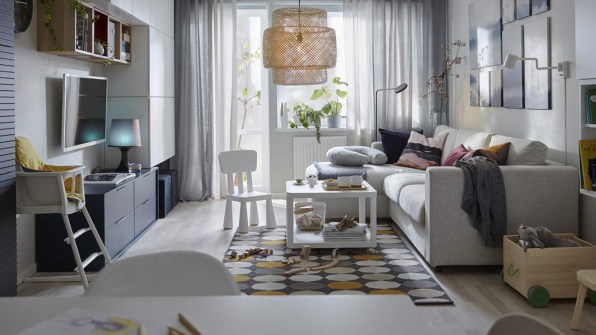 Multigenerational homes are coming back in style
In many parts of the world—particularly in cities throughout Asia—Ikea found that multigenerational families are increasingly living in small urban homes. This can be stressful, because it is hard for each member of the family to find the space to relax and decompress. In its model home, Ikea imagined a living room with a large comfortable sofa that allows the family to spend time together, but can also serve as a pull-out sofa for when grandma comes to stay for a while. The living room also has a closet for grandma to store some clothes, and cosy curtains to give her more privacy when it is bedtime.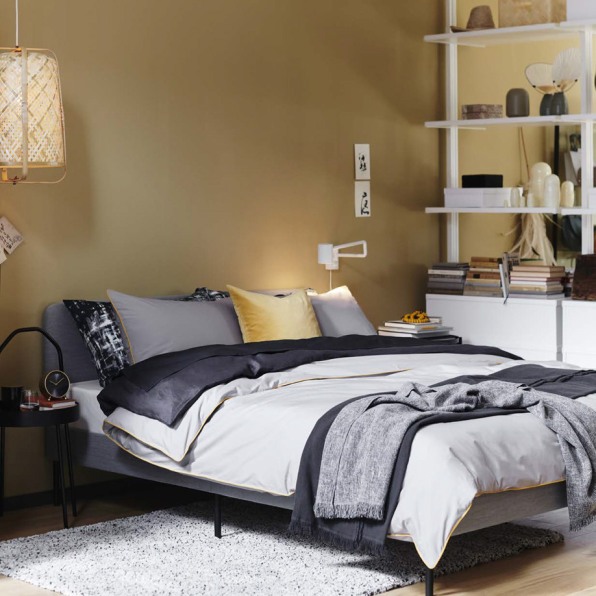 Longer life spans mean a second wind
And then there's the question of aging. Some of us will spend many years in the later part of our lives alone. We may want to downsize and focus on living as simply as possible. Ikea imagines this as an exciting and empowering time in a person's life, and this is reflected in a model home that is compact, but sophisticated and uncluttered. A single person can make fun, idiosyncratic design choices, like a wild print for the bathroom walls and funky black-and-white cowhide ottomans.
The very concept of home is undergoing a transformation. But Ikea makes the case that an awareness of how our lifestyles are changing, coupled with thoughtful design, can allow us to feel cosy and comfortable even in small or shared spaces.