I've been operating my fashion business for the past three years without the safety net of filing an official brand trademark.
While I did consider the idea of filing a trademark in the early days of my business, I spoke with a legal counsel who advised that as long as I was using my name and logo in an official way such as on my company website, it was considered somewhat of a poor man's trademark filing. That is, until I had the capital to properly invest in a trademark.
I would say this was good advice at that stage. A lot of things can change in the early days of running your business. You could decide to change your brand name (I toyed with this idea a few times), you could change your logo (which I did a couple of times), or you could go out of business (dodged this bullet so far).
If any of these (very common) things happen, there are four figures you just flushed down the drain.
As you start to gain traction in your business and realize this crazy idea of yours just might work, you may decide to file a trademark. This would be when your brand and logo have the possibility of becoming hot commodities, so that no other company can put them on their products and claim to be selling your goods. This knockoff practice confuses customers when it comes to design, distribution, quality, and perhaps most importantly, robbing your company of revenue that is rightfully yours.
Knockoff markets in places like Canal Street in New York City have been made famous for people going into back rooms to buy illegal "designer" handbags. The reason it's illegal is that the company that owns the trademark on the name, logo, and icons of those goods did not make and distribute them. Someone else is producing, distributing, and selling them in a fraudulent manner—and stealing money from the company in the process—while potentially damaging its reputation.
Another thing that could happen when you have a hot brand name or logo is that trademark pirates in other countries will file your company's trademark in their country before international expansion is even a possibility for you. These pirates make it so you have to buy the trademark back from them if you want to do business in that country, at a cost of tens of thousands to hundreds of thousands, or even millions, of dollars. They also do this with international domain names for websites.
Earlier this year, filing our company trademark was still not on my immediate radar. We had just secured our first large wholesale order, and I was making sure I would be able to make that delivery date while learning how to be a production manager in the process.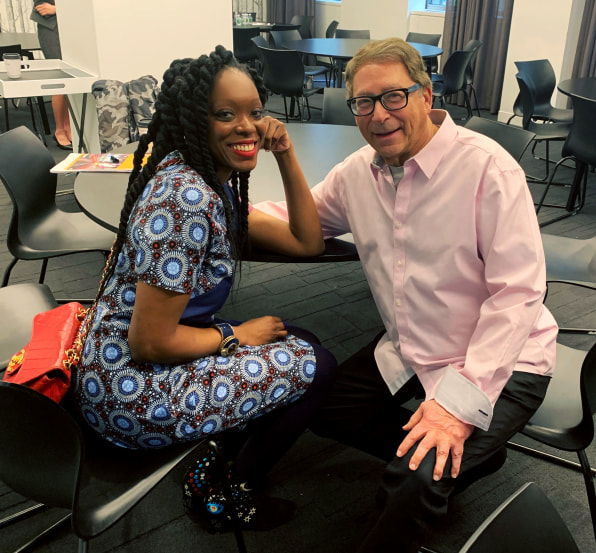 But this past March, I had the honor of speaking at the International Trademark Association's annual New York City conference alongside shoe designer Stuart Weitzman. I also sat on a panel alongside executives from American Express, The Gap, Rothy's, and WeWork. I found myself surrounded by trademark experts (literally 300 audience members) who were asking to help with my trademark. They convinced me the time to file our trademark had come.
Since I'd never done this before, I tapped some experts to help me. Here is their advice if you are considering taking the same plunge to protect your business.
Etienne Sanz de Acedo, the CEO of the International Trademark Association, says that the INTA's website offers various trademark basics fact sheets that help explain what entrepreneurs need to know about the trademark process. It's also valuable to learn from others, he says, so explore networking opportunities such as IP-related conferences, meetings, and roundtables that will enable you to hear about best practices, benchmark, and learn from other's mistakes. "INTA offers these educational and networking opportunities in various regions," he notes. In addition,Sanz de Acedo recommends checking out intellectual property offices around the world to learn how to start the process in their country. "For example, it's critical to know which jurisdiction's trademark laws are based on use or registration," he says. "An increasing number of IP offices are now focusing on ways to assist small- and medium-sized enterprises because they recognize the contribution of SMEs to a local economy."
I could have tried to file the trademark myself but chose to work with Catherine Toppin, Of Counsel with Clements Bernard Walker. Toppin's experience includes working at the U.S. Patent and Trademark Office, serving as in-house legal counsel to a Fortune 10 company, and private practice. And she's passionate about creating both brand- and technology-protection strategies that align with business objectives.
"Even the U.S. Patent & Trademark suggests hiring an attorney, the reason being that strategic mistakes can be made," Toppin shares. "For example, filing your trademark with the logo, rather than just your name, which offers broader coverage," she explains. "Or you may not understand how to respond to an office action, and if this happens, you will have to file all over again," Toppin says. "Similar to a doctor, treat yourself at your own risk," she cautions.
At this point, I got a little confused and I asked, "Should a company file their brand logo, brand name, or both?" Toppin's reply: "To be resourceful you can start with the word mark, or just the name. If you would like to add logo, tagline, etc., those applications are separate. Many brands have a portfolio of marks." Think: Nike. They have the word Nike, and the swoosh and "Just Do It" tagline is also trademarked. She added, "Other clothing brands like Polo have the polo player icon, the word Polo, and the name Ralph Lauren."
This trademark stuff can be complicated and quite expensive. To sum things up, I asked Toppin to share the three most important steps for a company to take when filing its trademark.
1. Know your business and how you would like to use a mark for your product or service.
2. Hire a lawyer to help you understand the scope of the costs, risks, and timing of your filing strategy.
3. Be patient and flexible. Trademark registration is a process that sometimes requires adjustments to your initial vision.