It was a bigger week than usual for Amazon, the most valuable public company in the world. On Monday, the first half of Prime Day (the two-day shopping holiday that is estimated to generate $5 to $6 billion in revenue for the company), the employees at Amazon's Shakopee, Minnesota distribution center walked off the job to call attention to what they claim are harsh working conditions. In Germany, Spain, Poland, and the UK,  Amazon workers demanding better wages protested and went on strike. Activists swarmed the Washington, D.C. home of Amazon CEO Jeff Bezos to demand action on issues like immigration and climate change. 
But it was starkly quiet in the parking lot at JFK8,  Amazon's massive fulfilment center on the West Shore of Staten Island. Shifts began and ended, workers stepped quietly on and off the city buses that operate between Matrix Global Logistics Park and the St. George ferry terminal some 40 minutes away, and heat steamed off the asphalt. Nowhere was there a hint of protest.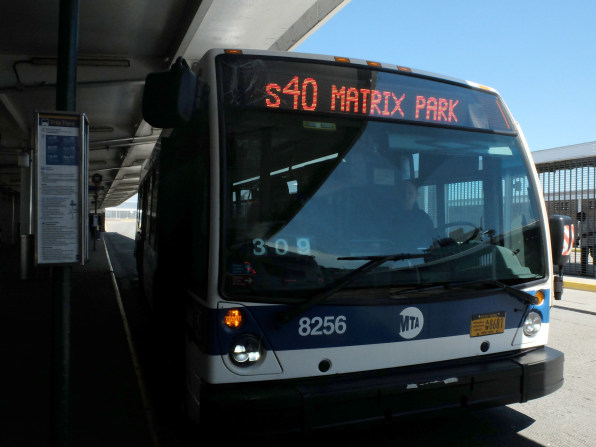 That doesn't mean some workers at the cavernous warehouse aren't trying to fight for their rights by trying to unionize. In December, the Retail, Wholesale, and Department Store Union (RWDSU) announced its involvement in organizing the more than 2,000 workers at JFK8. If successful, Staten Island's fulfillment center could become the first unionized Amazon facility in the country, representing a historic labor victory. In February,  the union was at the table with Amazon for a conversation on neutrality less than twenty-four hours before the company pulled out of a deal that would have made Long Island City, Queens its second headquarters. HQ2 collapsed over community objections to the $3B in corporate incentives offered to Amazon, and the company's history of anti-union tactics. 
On Monday, there was palpable anxiety about discussing life inside the company's 855,000-square-foot, $100 million building, which opened last fall.  "I'm grateful for this, it's a good job," said one fit Amazon employee, who recently worked a white collar job. "I work four 10s and run the equivalent of 25 miles a night, basically I run a marathon every day. I make $17.10 an hour and there's lots of overtime. The benefits are great, although there's no performance-based incentives." He paused. "The unions are chomping at the bit to get in and they could use it here. No, I can't give you my name."
At the bus stop, an older worker who'd recently been hired praised the company for bringing employment to the borough and brushed off queries about working conditions at Amazon facilities. "They tell you you have to lift and carry when they hire you," he said. "Me personally, I like the job. It's calming, I feel I'm making a difference. I'm helping out–customers call in and they get their orders filled."
A young employee standing nearby said he'd heard little-to-no union talk. "My dad's a union worker and he thinks this job is OK as long as conditions are OK. Which they are. At first it was tough, but now it's OK."
At issue for union advocates are working, health and safety conditions at the facility and Amazon's retaliatory activity when employees engage in union activity. Earlier this year, the RWDSU filed a grievance with the National Labor Relations Board on behalf of Justin Rashad Long, a former employee at the Staten Island facility who alleges he was fired because of his organizing efforts there, a claim Amazon denies. Amazon has been the subject of more than 50 unfair labor cases, with most of the complaints being dismissed 
Responding to Monday's Prime Day strikes and walkouts, Amazon wrote in a statement: "Roughly 15 associates participated in the event outside of the Shakopee fulfillment center. It was obvious to the 1500-full-time workforce that an outside organization used Prime Day to raise its own visibility, conjured misinformation and a few associate voices to work in their favor, and relied on political rhetoric to fuel media attention. The fact is that Amazon provides a safe, quality work environment in which associates are the heart and soul of the customer experience, and Monday's event shows that our associates know that to be true. We encourage anyone to compare our benefits with other major employers as well as come take a tour anytime."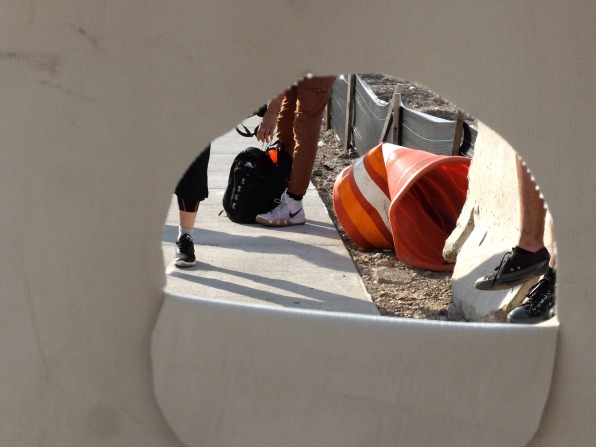 Chelsea Connor, the director of communications for the Retail, Wholesale and Department Store Union (RWDSU), says that the absence of Staten Island protests on Prime Day in no way reflects the vigor of the union's organizing drive there. "These organizing campaigns take time." 
It turns out that Americans, particularly young Americans, value labor unions. Recent data shows approval for unions at its highest levels since 2003, although membership was down slightly last year. New York and Hawaii have the highest rates of membership: nationally, almost 15 million American workers pay union dues. 
For organizers, bringing the union to the biggest company in the world means embracing how globalization and the digital and automation revolutions have radically transformed every aspect of our economic and social networks. "These three are driving us in a whole lot of ways," says author John Nichols, who for decades has written about labor movements, politics and the media. "What's really important is that unions get there. That they come up with organizing models and solutions that extend from the moment that we're in. If they do, I think they're going to capture the imaginations of a lot of workers because people understand. It's happening and people are looking for a way out."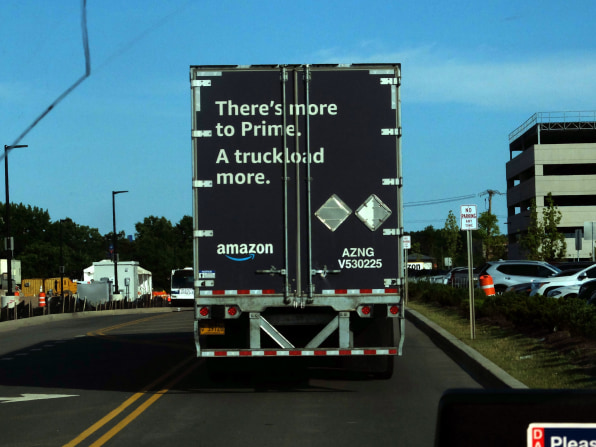 One of the most effective strategies employed by Amazon to mute critics and union advocates is to point to their expansive salary and benefits package. According to data provided to Fast Company by Amazon, wages for full time hourly employees at the Staten Island fulfillment center range from $17.50 to $23 an hour. The former rate is just over (by 4 cents) the rate indicated by MIT's  Living Wage Calculator for Richmond County as necessary for a sole provider working full time. But given the kind of intense, repetitive, physical work required of workers at the fulfillment centers, how does the lived experience of workers operating in this economy factor in? And how does the union compete?
Labor historian Erik Loomis, associate professor at the University of Rhode Island and the author of A History of America in Ten Strikes,  says American corporations have felt empowered to roll the clock back to the late 19th Century, and recreate the conditions of the Guilded Age. "Walmart is the same. So long as these companies have the force of effectively controlling the process of unionization, which they do, it's unbelievably difficult to organize. Everyone would like an easy answer. I don't know what it would take."
Making it even confounding: the degree to which the very definition of work is up in the air.  "There's a nostalgia in our politics for a particular kind of work, a particular kind of industrial work that's not coming back and that was only good once it became unionized," observes Loomis. " Now is the time for unions and for people interested in labor activism to be rejecting nostalgia and pushing for the creation of a new kind of economy that treats workers well.  Amazon is going to be an absolutely critical part of the battle over the future of work in America."
This story has been updated.