If you're poking around the Louis Vuitton website for a new purse or belt, you might stumble across something you'd never expect: a retro, arcade-style video game that infinitely scrolls in the style of Sonic the Hedgehog.
In Endless Runner, as the game is called, you're a little red character running through the rough streets of New York in the 1980s after dark. Your goal is to hit the spacebar to jump over traffic cones, fire hydrants, and phone booths to score points. (You can play it for yourself for free here.) As you get sucked into this weird, lo-fi world full of 8-bit graphics, you can't help but wonder: What is Louis Vuitton trying to do here? How did this 165-year-old luxury brand become the maker of both handcrafted leather satchels and video games?
In one sense, the answer to the question is simple. This game is inspired by Louis Vuitton's Autumn Winter 2019 show, which was designed by Virgil Abloh, who became the brand's head of menswear in March of 2018. Abloh said his collection (which I reviewed in March 2019) was an homage to Michael Jackson and, more broadly, 1980s nostalgia. Rather than making yet another arty marketing video with high production values, Louis Vuitton decided to go out on a limb by dropping a video game instead.
But it also plays into Louis Vuitton's concerted effort to win over millennial consumers, who are currently obsessed with 1980s and 1990s paraphernalia, decking themselves out in Reebok Classics sneakers, Champion T-shirts, and Fila fanny packs.
In fact, the entire luxury industry is duking it out to win over the hearts, minds, and dollars of the under-35 set. Millennials and Gen Z are expected to account for 45% of all luxury spending by 2025, so it makes sense to earn their loyalty when they're young.  Right now, it looks like Gucci is slightly ahead of its competitors: It generates more than half of its sales from this demographic, while about a third of Louis Vuitton's sales come from millennials.
Gucci's success is thanks, in part, to Alessandro Michele, who became the brand's creative director in 2015, bringing a fresh, playful aesthetic to the brand. Michele often pokes fun at the brand's over-the-top logos of the past. He has even mimicked counterfeiters' tendency to create fake products with the brand's name misspelled by creating an entire line of "Guccy" products. It is also the result of CEO Marco Bizzari's willingness to embrace technology in ways that luxury brands have not done in the past. It was among the first of the luxury brands to partner with Instagram influencers (although other labels have been quick to follow) and now outfits online avatars with the latest Gucci collections.
---
---
Gucci has pushed the rest of the industry to rethink its strategies. Hermès, one of the most exclusive of the luxury brands, has found creative ways to speak to young consumers: It now has a whimsical podcast where different people involved with the brand tell stories, and it even showed up at South by Southwest with a laundromat where visitors could update their vintage Hermès scarves for free. Chanel, which has been very slow to adapt to modern consumers (it does not even have an e-commerce site), has announced it will create a Netflix documentary to give viewers a closer look inside the company.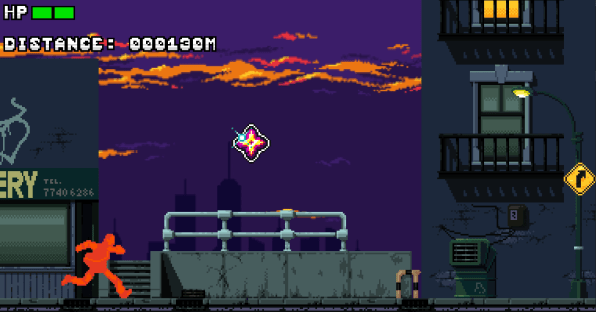 For Louis Vuitton, the strategy for winning over young consumers includes bringing on Abloh, who is a household name among millennials and Gen Z. Part of the reason for Abloh's appeal is that he is one of the most inclusive and multidisciplinary designers of our time, which is particularly exciting to these younger generations that don't like labels. He refuses to be limited by a particular medium or by whether a brand is considered high-end or low-end. He's recently created plastic Evian bottles and limited-edition rosé champagne bottles for Moët & Chandon, as well as pieces for Ikea and pieces for Jimmy Choo.
The brand has also been investing in Instagrammable pop-up retail experiences. At Louis Vuitton's newest temporary store, which opened July 12 on the Lower East Side of Manhattan, everything from the exterior to the mannequins to the furniture to the walls and ceiling has been carefully hand-painted green. The only non-green items are the clothes, shoes, and accessories for sale. There did not seem to be any underlying reason the brand went with green, other that it was weird and would prompt people to take selfies. An earlier Louis Vuitton pop-up in Chicago featured an orange theme.
These pop-ups come hot on the heels of its exhibition in Los Angeles called Louis Vuitton X that opened June 28 and will run until September 15. It highlights the brand's long history of collaborations with design icons like Karl Lagerfeld, Rei Kawakubo, Frank Gehry, and Zaha Hadid. In this case, the exterior of the store was painted neon pink and orange, and the interiors were dramatically designed with bright colors and patterns that seemed designed for selfies. This too is a form of experiential retail: The top floor of the space had been turned into a retail store where ready-to-wear, leather goods, accessories, shoes, fragrances, and books were all available for purchase. These stores borrow from the made-for-Instagram museums that started popping up about three years ago, including the wildly popular Museum of Ice Cream and the Color Factory, before influencers decided the overly staged look was no longer cool. 
While Louis Vuitton doesn't share the demographic breakdown of its customers, a study from UBS estimated that a third of Louis Vuitton's sales came from millennials in 2017, compared to more than half of Gucci's sales. However, it's unclear whether Louis Vuitton's strategy will allow it win the loyalty of millennial consumers, which will be so critical to its success in the next five years.
The trends it is playing into have been around for several years, and some have already been subject to some backlash. Reebok first noticed consumers' interest in 1980s looks five years ago, and it is prepared for the trend to fade away by investing in designs outside of its Classics line. Writing in the New York Times, Amanda Hess described pop-up stores last year as an "existential void." At Co.Design, my colleague Katharine Schwab and I pointed out that Instagrammable pop-ups have become so ubiquitous that they're all beginning to blend together. To win the battle for young consumers, it won't be enough for luxury brands to follow the trends: They'll have to create new ones.