Gucci, as you may have heard, is crushing it with millennials. In 2018, 62% of Gucci's more than $8 billion in sales came from the under-35 set, a demographic that is generally harder for luxury brands to capture, given the high price points of their products.
But what you might not know is that Gucci's fastest-growing segment is now generation Z, the oldest of whom are only 24. This bodes well for Gucci's future. By 2025, millennials and Gen Z are expected to account for 45% of total luxury good spending. Many of these young people will already be familiar with Gucci and perhaps already own one of the brand's handbags or shoes.
How did the century-old luxury house accomplish this feat? Marco Bizzarri, who became Gucci's CEO in 2015 and has been responsible for the brand's explosive growth, shared some of his secrets at the company's headquarters in Milan as part of the Fast Company European Innovation Festival, which is powered by Gucci.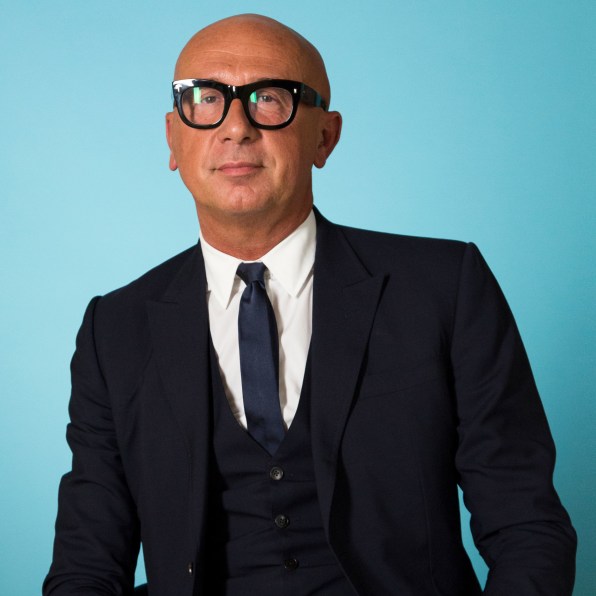 Bizzarri says that the brand's success—particularly with young consumers—comes down to finding a delicate balance between creativity and technology, or art and science. For one thing, Bizzarri has a downright optimistic outlook on technology, while many CEOs of luxury companies have shown skepticism about technology and have been slow to create e-commerce sites and social media accounts for their brands.
"I was optimistic about technology because I saw the possibility of delegating the most boring tasks to technology and spending more time on doing the things that I like, like being creative," Bizzarri says.
The future is fashionable
Since he took Gucci's helm in 2015, he's brought a lot of technology to the company, but much of it isn't obvious to the average consumer. It's happening behind the scenes, making the shopping experience smoother and more efficient. Gucci has made massive investments in state-of-the-art technology on the back end of the business, including supply-chain management, sales forecasting, merchandising, and voice assistants for in-store salespeople. All of this is critical to winning over Gen Z, which has grown up expecting seamless shopping experiences.
But for Bizzarri, these are just table stakes in winning over the next generation of luxury shoppers. "Are we going to have a competitive advantage if we are the first in this technology?" Bizzarri asks. "No. It can be copied in a second."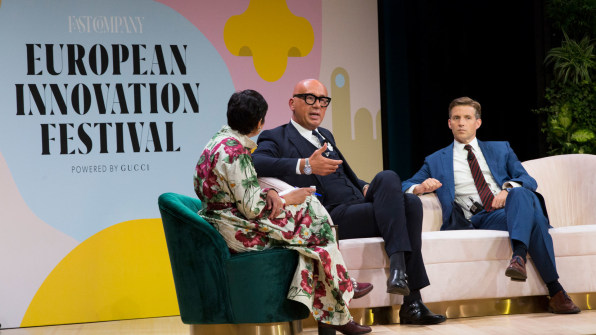 Bizzari believes that the role of this technology is to free up customers and let them focus on the parts of their experience with the Gucci brand that they can see, touch, and feel. It was Bizzarri who brought on creative director Alessandro Michele, who has transformed Gucci's aesthetic over the last four years, breathing new life and excitement into the brand. And in my previous interviews with Bizzarri, he has also spoken about his commitment to continuing to create the highest quality products. Last year, he opened a futuristic factory called the Gucci ArtLab, where artisans come and create Gucci products by hand in a space that brings together cutting-edge machines with old-fashioned craftsmanship.
Young consumers are responding well to this approach. They have been driving Gucci's growth over the last four years. Since Bizzarri and Michele joined the company, it has tripled its business and added 8,000 new employees. But Bizzari says Gucci would never have been able to keep up with the demand without all of the technological innovations he has invested in. And if they had asked customers to wait a long time before receiving their products, they could have lost their youngest clients, who expect instant gratification.
"The two things go together," he says. "Thanks to Alessandro [Michele]'s aesthetic, we completely changed the way that fashion was conceived. But then, all the supporting activity, like the supply chain, was able to provide the product, and we were able to quickly triple our production capacity."
Investing in creativity
For Alec Ross, an author and visiting professor at King's College London who was in conversation with Bizzarri on the Fast Company stage in Milan, this blending of creativity with technology makes complete sense. He points out that many of the world's most creative people today, including high-profile actors like Ashton Kutcher and Jared Leto, are investing in technology companies.
"A lot of the best investors, at least in the U.S. right now, are in the arts," Ross says. "They see things with slightly different eyes [from the average investor]. The processes of creation in technology and art don't exist in separate worlds."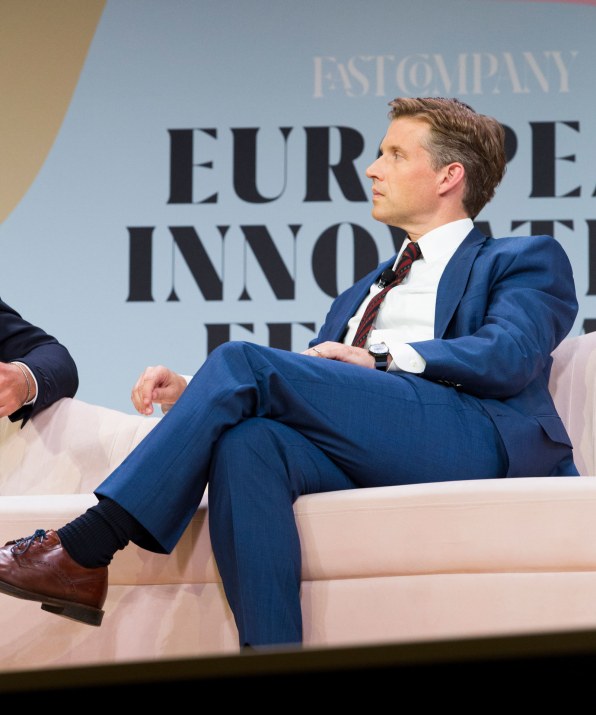 Meanwhile, Bizzarri doesn't want to rest on his laurels. He's continuing to stay closely attuned to Gen Z. When he came to Gucci, he went around the world, creating what he calls a "shadow committee" of people who were under 30 in hopes of understanding their perspectives. And three years ago, he invited 30 young people to sit in a room with some technology experts, to see what kind of new ideas everybody could bring to the table. He expects to keep doing this in the years to come.
"These [young] people often know much more about certain things than you do," he says. "[As a CEO], you need to keep your ego in check."
Whatever his plans going forward, Bizarri says it's vital to stay optimistic as a CEO, even in the face of the political and socioeconomic crises that are brewing around the world. He says that when he started running companies two decades ago, he looked around at other CEOs he admired. Everyone he saw—from Lee Iacocca at Chrysler to Steve Jobs at Apple to Domenico de Sole, who ran Gucci at the time—had optimistic outlooks.
"I thought to myself, If you want to run a company, you cannot be a pessimistic person," says Bizzarri. "There are many things I cannot control in the world. But in the places I can—like creating empathy and bringing energy to my company—I want to be optimistic."