This is the 35th in an exclusive series of 50 articles, one published each day until July 20, exploring the 50th anniversary of the first-ever Moon landing. You can check out 50 Days to the Moon here every day. 
The race to the Moon in the 1960s led to all kinds of cultural inspirations, from Astronaut GI Joe to Norman Mailer's famously idiosyncratic book about Apollo 11, Of a Fire On the Moon. Even Ayn Rand, the novelist and objectivist philosopher, wrote an analysis of the meaning of the Apollo Moon missions missions after attending the launch of Apollo 11 as a guest of NASA.
But perhaps the oddest Moon-related cultural experience was one that happened on the occasion of the launch of Apollo 17, in December 1972, the last Apollo mission to the Moon. It was a Caribbean cruise on Holland America's ship, the S.S. Statendam, and anyone with the money for a ticket could mingle with NBC newsman Hugh Downs, science fiction legends Isaac Asimov and Ben Bova, novelist Katherine Anne Porter, and yes, Norman Mailer himself. This curious collection of luminaries also organized events and panels as part of the ship's entertainment. The cruise lasted almost as long as the Apollo 17 mission itself: nine days, starting with a seaborne view of Apollo 17's launch from seven miles off Cape Kennedy.
The cruise was called "The Voyage Beyond Apollo," and as might be expected of a 1970s cultural experience, there is half of a carefully produced and edited documentary about it, from that era, available on YouTube. The event had the air of something that the novelist Tom Wolfe might have dreamed up.
During the spectacular nighttime launch of Apollo 17, for instance, with scientists and writers and ordinary passengers topside and awestruck by the power of the Saturn V launch, a South African poet named Berguet Roberts shouted out the lines of his poems about Moon missions while banging a tambourine. He was shouted down into silence by his fellow passengers.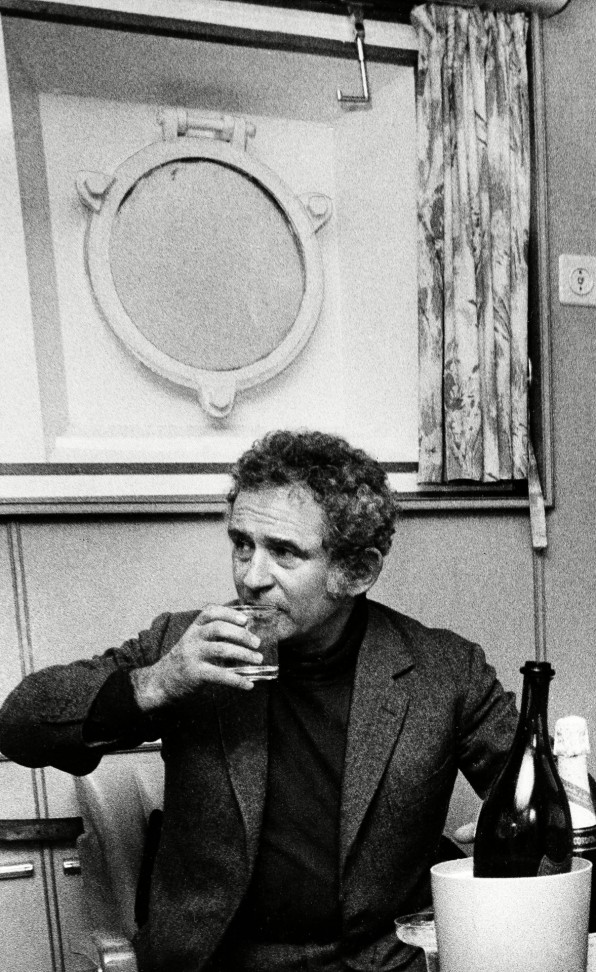 The organizers managed to attract an all-star line-up in addition to Asimov, Mailer, and Bova. Science-fiction writers Robert Heinlein and Frederik Pohl were aboard, as was Theodore Sturgeon, who had written episodes of the 1960s TV series Star Trek.
The scientists included Cornell astrophysicist Carl Sagan, rocket pioneer Krafft Ehricke, and MIT professor and early AI scientist Marvin Minsky.
TV coverage of the Apollo 17 Moon walks attracted fewer viewers than the same week's episode of the sitcom All In the Family, and if the public had lost interest in the actual Moon landings, it couldn't have cared less about a cruise filled with people talking about them.
On a ship with 650 cabins, there were only 100 paying customers, The New York Times reported, calling the cruise "a financial iceberg" for Holland America. In fact, in order to fill cabins, at the last minute, Holland America invited 61 travel agents, along with fashion writers from 14 newspapers, adding to the antic mix of personalities onboard.
Norman Mailer was the event's most famous attendee; NASA rocket genius Wernher Von Braun and 2001 author Arthur C. Clarke were promised but did not show.
Mailer was also in high form, the cruise's shipboard provocateur. "Let us recognize," Mailer said of the Moon missions, "that we are performing that one act that is considered most sacrilegious by the early Jehovah. We are trying to become Gods. If that is what we are up to, and our deepest desire, then we also have to recognize that we may be evil, and that the nature of our exploration into space is profoundly ambiguous . . . ."
More directly, Mailer warned about meddling with heaven itself. "If we believe that our souls go 'out there' after death, we're tampering with this by sending satellites into space."
Mailer said of the Moon landings that NASA had "taken the most exciting event of the 20th century and succeeded in making it monumentally boring and profoundly depressing."
The dispatch by the fashion editor of the Nashville Tennessean was headlined, "Apollo Launches Eggheads into Caribbean."
Novelist Katherine Anne Porter, then 82, had never seen any of the previous Apollo launches, even on TV. She had agreed to write about the launch, and the cruise, on assignment for Playboy magazine. Of the nighttime launch, she said, "It was rather glorious. not frightening at all. I was very exhilarated! I never saw a light that grew and grew and grew until it looked like it was going to pour down on your head."
The New York Times says at this point Porter "threw out her arms with the spontaneous enthusiasm of a child."
Every account of the cruise noted that Porter was most famous for her one novel, published a decade earlier, the best-selling book of 1962, which had been based on a journal she had kept of a previous cruise. Its title: Ship of Fools.
---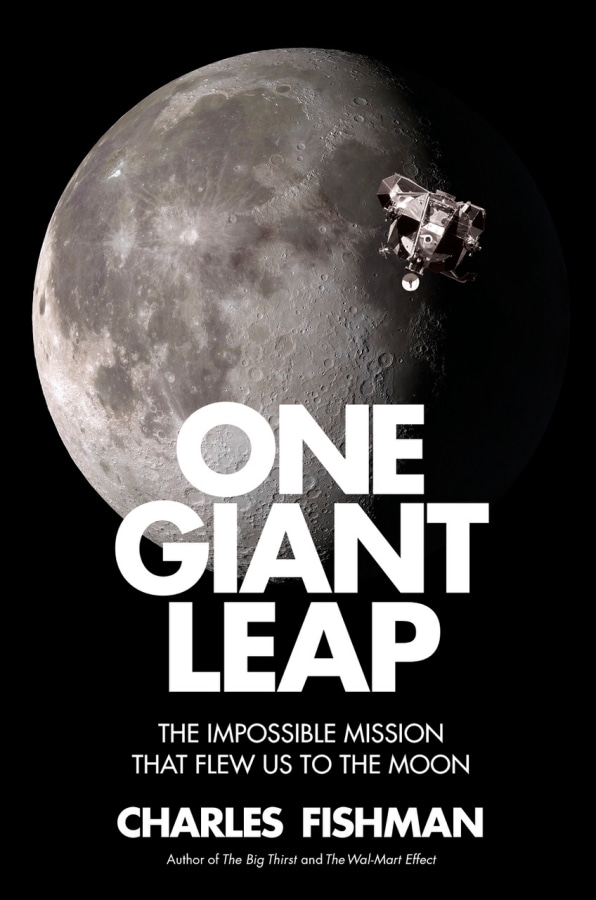 Charles Fishman, who has written for Fast Company since its inception, has spent the past four years researching and writing One Giant Leap, his New York Times best-selling book about how it took 400,000 people, 20,000 companies, and one federal government to get 27 people to the Moon. (You can order it here.)
For each of the next 50 days, we'll be posting a new story from Fishman—one you've likely never heard before—about the first effort to get to the Moon that illuminates both the historical effort and the current ones. New posts will appear here daily as well as be distributed via Fast Company's social media. (Follow along at #50DaysToTheMoon).