This week, famed designer Jony Ive announced he's leaving Apple to start his own design firm. But he's not doing it alone.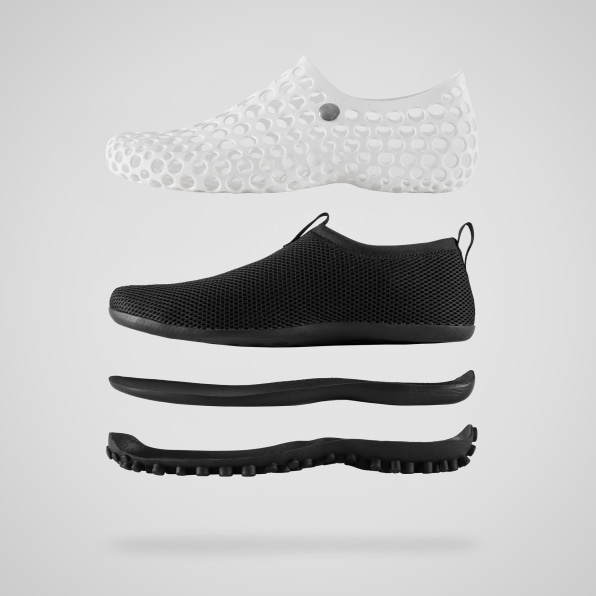 One of his chairs is the most expensive piece of furniture ever created by a living designer
Newson also does furniture—but you definitely can't afford it. In fact, a lounge chair he created in the 1980s, called the Lockheed Lounge, holds the record for the most expensive piece of furniture ever created by a living designer. It was sold for $4.69 million in 2015.
According to his website, Newson's pieces are a staple in the auction world, and in 2010, sales of his designs accounted for 24% of total sales in the design category for Sotheby's, Christie's, and Phillips.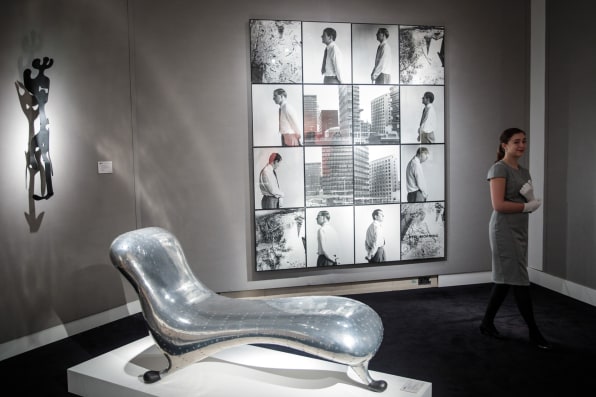 He's almost a knight
Not only does Newson design for the elite—he's one of them, too. Newson's designs have become so influential that in 2012, the Queen of England honored him for "services to design in the U.K. and worldwide" by naming him a Commander of the Order of the British Empire. It's an honorary title that's just a few steps removed from actual knighthood. (Ive, in comparison, is an actual knight.)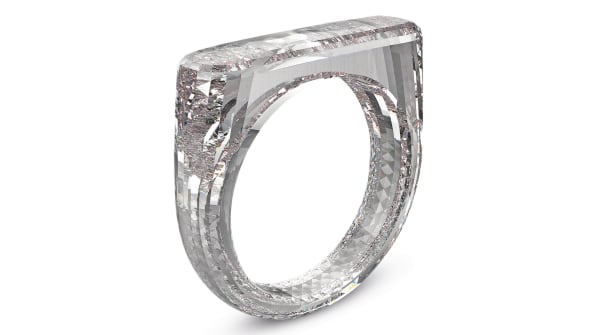 He and Ive have designed a 1.5-ton desk and an all-diamond ring for charity
Ive and Newson have been friends for years, and that friendship has led to some pretty remarkable–and seemingly random—collaborations, including a Christmas tree at the famous London hotel Claridge's. The duo has also teamed up to create some obscenely expensive design objects in the name of charity.
In 2013, Ive and Newson designed a space-age desk made of raw aluminum that weighs 1.5 tons for a Sotheby's auction. The desk sold for $1.7 million as part of a fundraiser for the Global Fund to fight AIDS, tuberculosis, and malaria. They also designed a Leica Digital Rangefinder Camera for the same auction, which sold for $1.8 million. In 2018, the two designed a 100% diamond ring—even the band is made out of diamond—that went for $256,000.
He's the only designer represented by the prestigious Gagosian Gallery
Given how much money his pieces go for, it makes sense that Newson is the only designer that's represented by one of the most prestigious galleries in the world, the Gagosian Gallery. Earlier this year, the gallery held an exhibition of his work, further cementing his status as a designer for the elite.
At Apple, Ive tried to infuse the tech company's products with a feeling of luxury, but ultimately had to design smartphones and computers that would be accessible to millions of users. In contrast, much of Newson's work is done in small batches or it's a one-off art piece, designed for the ultra-rich. Given their caliber, the two designers will have the pick of any client they want. Will the duo's new collaborations cater to Ive's audience for the past 20 years, or Newson's?