Whether you order a ride in the Lyft or Uber app, the car that arrives will often have stickers for both ride-hailing companies. The same drivers may also juggle gigs for delivery services like Postmates, DoorDash, or Instacart. About 48% of drivers are signed up with two gig services, and about another 18% are with three of them, according to a 2018 survey by The Rideshare Guy, a news site and driver consultancy service.
That's where a company called Driver Partners saw an opportunity. Its Android app, Mystro, hooks into the Lyft, Uber, and Postmates apps to help drivers evaluate offers and automatically switch between the services.
But Mystro abruptly stopped working with the Lyft app in March, says Driver Partners, and the two companies disagree on why. Dwayne Shaw, cofounder and co-CEO of San Francisco-based Driver Partners, claims that Lyft deliberately altered its app on March 12 to break the connection. (Lyft has not responded to that assertion.) A week later, Driver Partners issued an app fix to restore the connection, says Shaw. And then it stopped working again.
The cycle has repeated itself five times, Shaw claims, with the latest broken connection occurring on May 22 and the latest fix on June 8.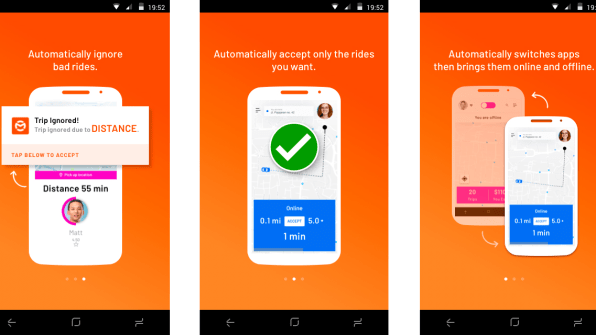 Since the Lyft disruptions began in March, Mystro's number of paying subscribers has dropped from around 10,000 to 7,000, says Shaw. Meanwhile, he says connections to Uber and Postmates have remained functional the whole time. (Uber did not return multiple inquiries and a Postmates spokesperson declined to comment.)
"It's probably the most popular app out there with drivers [because] it lets you drive for both Uber and Lyft automatically and makes driving a lot safer," says Harry Campbell, founder of The Rideshare Guy, and an adviser to and stockholder in Driver Partners.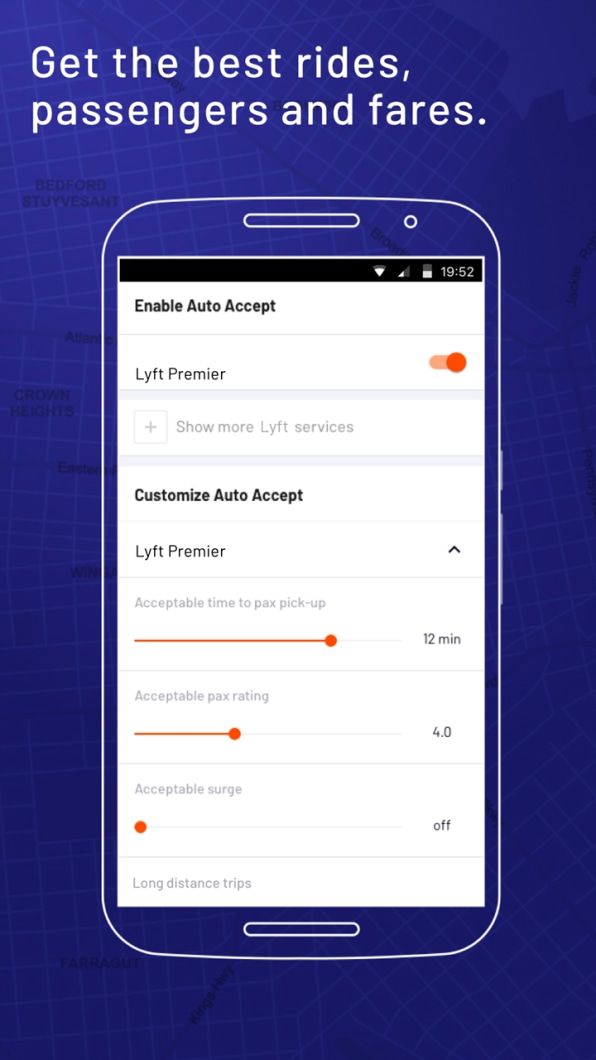 Why is Mystro only available on Android? It takes advantage of the operating system's "accessibility service," which allows developers to create an alternative interface into an app. Apple's iOS doesn't have this functionality.
Driver Partners charges that Lyft has targeted Mystro for blocking by the "package ID" associated with its app in the Google Play Store. For this reason, he says, the company withdrew its app from Google Play and offers it as a download from the Mystro site, in which each download has a different package ID. Lyft says its app updates are not targeted at Mystro, but also says that the accessibility service is not the right way to interact with its network.
"Developers that may be attempting to gain access to our platform without a formal relationship with Lyft cause negative implications to both the rider and driver experience, and we don't condone this behavior," Lyft said in a statement to Fast Company.
Instead, app developers should apply for access to Lyft's system through its application programming interface (API), says the company. "Our team will review your request and contact you if there is a good match," reads Lyft's API developer application page.
However, Shaw says it's not that simple. "We reviewed their API documentation and it did not seem like API access would support our use cases of taking the driver online and offline and automatically accepting trips," says Shaw. "We requested more information to clarify if their API would provide these capabilities, but they did not respond."