A little over a month ago, the New York Times had a hot take—"The Aperol Spritz Is Not a Good Drink"—and an online firestorm ensued. For many, this was blasphemy. The Aperol Spritz—a cocktail containing prosecco, soda, and the eponymous Italian aperitif had become a holy rite of summer—mostly, as it turns out, because Campari, Aperol's parent company, had made it so with some genius guerrilla marketing. The Times, it seemed, was impugning millions of summer-loving people's alcoholic sensibilities.
Those who read the entire article (which I'm guessing most did not) were met with a slightly different thesis than the headline implied. The idea wasn't that the Aperol Spritz is always and completely bad, but that the version most often served in millions of bars around the world is a saccharine syrup bomb that could be so much better.
This fervor, perhaps unintentionally, highlighted an emerging trend: Aperitifs, long part of cocktail culture in Europe, are catching on in the United States.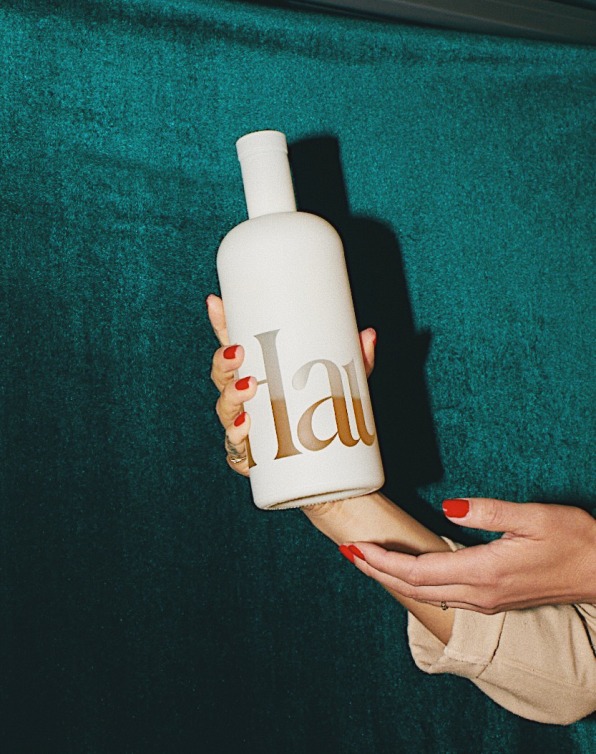 Today, a new startup called Haus is banking on the idea that a certain swath of Americans are ready to explore these aperitifs beyond simply ordering an Aperol Spritz and nursing the next day's headache. The company, launched by startup veteran Helena Price Hambrecht and her husband, Woody, is based on two bets: 1) More and more drinkers, particularly those under 40, want more refined drink choices that also fit within their healthy lifestyles, and 2) It can reach those customers in new ways that upend the traditional alcohol distribution system.
A new drink for a new drinking sensibility
Haus's first product, called simply "Citrus+Flowers," is a white wine-based drink infused with lemon, grapefruit, elderflower, and hibiscus. Price Hambrecht claims that it has 80% less sugar than Aperol. She sees the product as a direct competitor of Aperol, but with certain flavor enhancements: "Tone down the bitter, tone down the sugar," she says.
Price Hambrecht foresees a millennial-ish drinker who is, perhaps, watching their sugar intake and looking for something that won't make them, well, shit-faced. "We wanted to create something you can drink all night and still feel good," she says.
For the uninitiated, an aperitif quite simply means a pre-dinner drink. The offerings represent a certain type of concoction that usually has slightly more alcohol than a wine and less than a spirit. The flavor profile is often akin to a fortified wine, with herbs and spices added in to make for a more complex (sometimes more bitter) experience. Haus has 15% alcohol by volume (ABV), a smidge more than Aperol (11%), and much less than traditional spirits, which are 40% or more.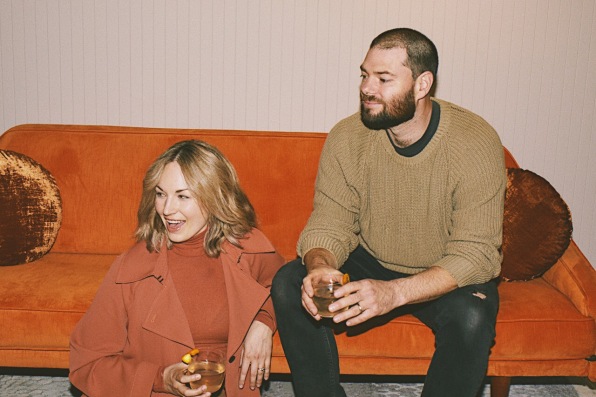 Luckily for Price Hambrecht, her husband, Woody, is a winemaker and they live on a 200-acre farm with all the elements necessary to produce such a drink. Haus is the fruit of their labor. Hambrecht sourced un-oaked chardonnay from California and built the recipe that's being bottled today. Price Hambrecht, who has a background in marketing and creative strategy, devised the branding and overall aesthetic.
Disrupting the distributors
The big bet Haus is making is that people are interested enough in a certain new type of drink that they would order it online, not mindlessly at the liquor store when preparing for the weekend's festivities. The one thing Haus has going for it is that it does taste good: I sipped a glass and it reminded me of Lillet or a sweet white vermouth.
Most of what people drink has been around for decades, if not centuries, and distribution is gate-kept by three big companies: Campari, Diageo, and Pernod. The only way to scale as a spirit brand these days is to get picked up by one of these three, explains Price Hambrecht. Otherwise, a craft spirits business will likely only see the light of day as an ingredient at a pricey cocktail bar to which they were able to sell directly.
Price Hambrecht thought this to be confounding: There had to be a way for small alcohol makers to find more customers than buried within a mixologist's dozen-ingredient concoction.
The loophole she believes she's discovered revolves around moderation—and that 15% ABV. Alcoholic beverages with less than 24% ABV are legally considered to be wine, and therefore can be sold the same way that wine is. In other words, it can be sold directly, similar to how a wine subscription works. The company doesn't need to jump through the same legal and distribution hoops that a traditional spirit would have to.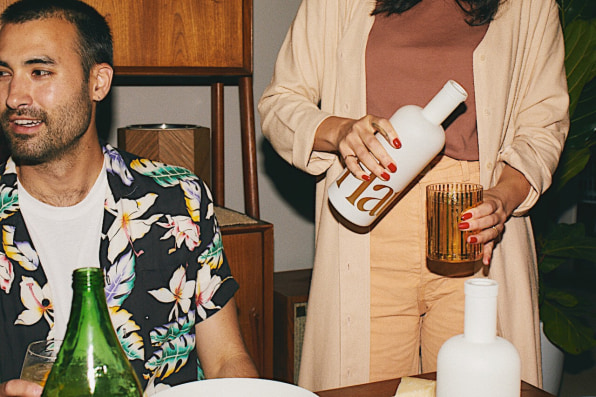 Haus is available via its website for $35 a bottle (there's already a wait-list of over 3,000 people). Price Hambrecht says that she also hopes to host events and ink distribution deals over time that would get more people to try the drink. She doesn't see Haus sold in liquor stores, but rather at places highly trafficked by her key demographic: coworking spaces, social clubs, tech companies, and so forth. (For example, a Haus-hosted happy hour at The Wing.) The direct-to-consumer ethos is the key to Haus's strategy to subvert the traditional alcohol giants. "We're meeting our audience where they are," she says.
The thesis follows recent alcohol industry trends. Spirit sales are stagnating, and there's increased interest in premium and craft options. (Aperol sales, meanwhile, have skyrocketed—jumping 27% in Q1 of this year—which also indicates that there's a growing appetite for aperitifs.)
Haus joins a growing movement to evolve drinking, one that includes everything from the natural wine trend to other startups such as Recess and Iris Nova (maker of Dirty Lemon), and even the hard seltzer trend upending the beer business.
"There's so much static energy in the industry," she explains. "Branding is stuck, the alcohol hasn't changed." Haus and these others, then, provide a glug of fresh booze.