In 2004 I had an idea that I knew could change my family's financial future. My cofounder and I started Aden + Anais–a baby products company–after we were lamenting the fact that it was impossible to find muslin baby blankets here in the U.S. Both of us are Australian–where muslin–for as long as I can remember, has been a staple for new mothers. That small idea eventually grew into a company valued at close to $100 million, after the business had been in existence for just seven years.
In 2013, we were ready to sell the company. All was well and good; I was proud of the progress we'd made with the business in such a short time, and I looked forward to helping the company grow with the help of the private equity firm that I thought had the knowledge and expertise to take us to the next level. Unfortunately, that feeling didn't last. To make a long story short, the company that I founded removed me. (You can read more about this in my book, What It Takes, out on May 7).
I've reflected on my decision to sell the company to these investors dozens, if not hundreds, of times. The thing is, I can't go back in time and undo what has happened to the company I founded. However, I can (hopefully) share my story and help other entrepreneurs avoid the same mistakes I made. Here's what I wished I knew before selling my majority share in Aden + Anais:
Trust your intuition
There was a moment in the sale process when the private equity partner running our deal said something that gave me pause. Without going into specifics, let's just say that his words suggested a different motive than what I'd imagined.
My hair stood on end, and I thought to myself that we might be making a huge mistake in selling the company to this particular private equity firm. Before going through the sale process, I'd worked with another private equity firm whose investors were incredibly supportive and encouraging partners in my business. I instinctively knew that what just came out of his mouth would never have come out of the mouths of my previous investors.
You might ask why I went through with the transaction. I hate to admit this, but we were so far along in the sale process that I didn't feel my team could start all over again with an alternative buyer (more on deal fatigue in a moment). We were so close to finishing the sale and had been through a lot of due diligence and scrutiny, so I didn't act on my intuition.
I will always regret not following my gut. Don't make the same mistake that I did. No matter the cost, listen to your intuition. It might prevent you from making a mistake you'll deeply regret.
Ask the right questions
During the sale process, there are lots of questions from the buyer and the seller. At the time, I felt that I was asking the critical questions, but there were quite a few that became obvious to me only after I'd spent a couple of years working with our investors. Here are some questions that I wished I asked:
Out of all your portfolio companies, how many founders/CEOs have you replaced after investing? For those you replaced, what was the reason and timeframe for moving them out?
What is your thought on debt? If you have acquired companies through your other existing portfolio companies, what was your debt-to-equity ratio on those deals?
What is the highest and what is the lowest leverage you have on a current portfolio company?
Deal fatigue is real
I heard this term at the very start of the preparation for the sale of the business, and I laughed because I thought it sounded ridiculous. Well, let me tell you, it is real. When you're running a business, you're already consumed by the day-to-day grind to keep it moving, and now you have to take on what amounts to a second full-time job to do the work of preparing the same business for sale. It's brutal.
And it's not just you who bears the brunt of this work–your colleagues and employees will experience it too. By the end of the deal, we were all so exhausted that we could barely keep moving forward, which is why it was so hard to turn the ship around when I had that bit of intuition that told me we might have chosen the wrong partners.
Understand that deal fatigue will end, but you have to take extra good care of yourself to avoid burning out. More importantly, you don't want to be in a place where you ignore red flags for the sake of getting the deal done.
Don't stay invested in any meaningful way
When I sold the business, I stayed on as the largest individual shareholder and initially as the CEO. It wasn't long before I started clashing with the investors and I was removed from my position. I no longer had any say over what the company was doing, which meant that the millions of dollars that I'd reinvested back into the company were under someone else's control.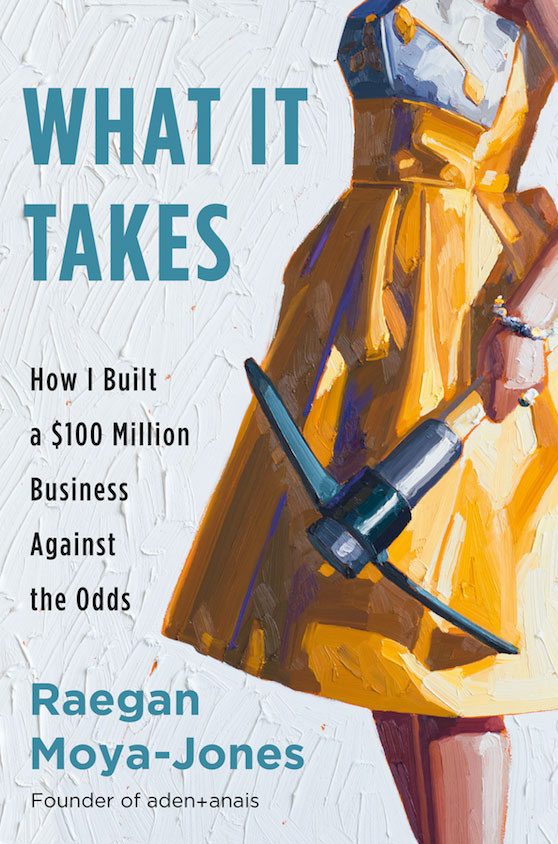 If I could do it again, I would have waited longer to sell the company, so that I was ready to exit both emotionally and financially completely. Even if your investors assure you that you'll continue to lead the business prior to finalizing the sale, there's a high possibility that they're telling you what you want to hear or that they'll change their minds later on when they have control of your company. If you're going to sell a majority stake, be ready to make your peace, walk away, retire, or start your next venture. Never sell the majority stake in your business if you are still passionately dedicated to it.
I hope that more founders and entrepreneurs who have been screwed by private equity find the confidence (or have their non-disparagement agreements expire) and go on the record about their experience. We don't hear about these incidents that often, but unfortunately, my story is far from unique. Building a company requires a lot of blood, sweat, and tears. Any prospective buyer should make those efforts worthwhile, and leave you excited about the company's future.
---
Raegan Moya Jones is the founder of Aden + Anais and the author of the upcoming book, What It Takes: How I Built a $100 Million Business Against The Odds.