In the soggy, gray late winter of 2019, Magic Hat Brewery had a problem that other brewers would die for. Founded in 1994 in Burlington, Vermont, the craft brewery had quickly gained a reputation for fun, risk-taking beers with colorful labels–imagine if Ben & Jerry had gone into beer rather than ice cream. Twenty-five years later, Magic Hat had gone through multiple changes in ownership and management–scooped up in 2010 by North American Breweries (which also owned Labatt's and Genesee), which was purchased in 2012 by the Costa Rican company Florida Ice & Farm Co–and its reputation and bottom line were linked inseparably to the success of a single beer that was almost as old as the company.
No. 9, a fruity, floral, light ale, was introduced as a seasonal summer beer in 1994, and it's never left the company's lineup. Bashed by beer snobs–is that . . . apricot?!–it was a breakout hit with less uptight drinkers, especially women, and demand for No. 9 helped Magic Hat reach a market outside New England. Today, No. 9 represents 54% of Magic Hat's sales (estimated at $354 million); it's sold alone and as a cornerstone of the company's variety packs, with distribution spread across 40 U.S. states (most craft breweries do 80% of their business in just two to four states). But fierce competition in the beer space has started cutting into No. 9's sales, highlighting the urgency of innovation at company that, with each passing year, was looking more and more like a one-trick pony.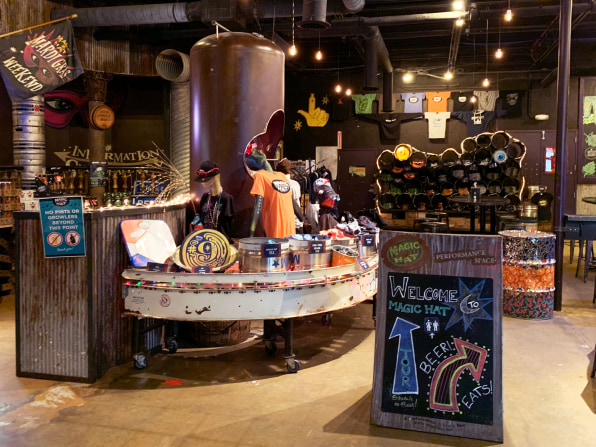 Making a splash in the beer market, though, is a lot harder today than in the heady days of the mid-1990s. In 2018, the number of breweries operating in the United States surpassed 7,000 for the first time; some 1,000 new breweries are expected to open in 2019, according to the Brewers Association. Most of these are small, "craft" breweries, which now account for about a quarter of all U.S. beer sales. It's a good time for beer drinkers seeking novelty, less so for established brands like Magic Hat trying to stay relevant.
The standard playbook includes rebranding (revamping packaging and trying new form factors, aka cans), introducing seasonal or limited-run products that glom on to emerging trends, and, if all else fails, retrenching around a few core products (see Sierra Nevada). Magic Hat has enjoyed some success on the repackaging and product innovation front. In late July last year, for example, the company did a nationwide rollout of a new Double IPA called Laughing Stock–a burly No. 9 antidote selected as an employee favorite in an in-house competition two years earlier, which had strong local sales.
From hangover to Hail Mary
But there's a bigger problem with beer itself. While craft brewers continue to increase sales–they were making 5% more beer at the middle of 2018 than the year before–since 2008, the total beer category has been slowly declining, as millennials remodel the beverage alcohol industry. In a 2018 Gallup poll, more than a quarter of American drinkers listed wine as their preferred beverage–the largest share in the poll's 25-year history. And according to Wine Spectator, millennials consumed more wine in recent years than any other generation–42% of all wine drunk in the U.S. Liquor sales are also rising, boosted by millennial's love of vodka and tequila; 2018 was the 23rd consecutive year of growth for the U.S. spirits market, according to Shanken's Impact Databank Review & Forecast.
This spring, Magic Hat will roll out a liquid Hail Mary–a "grape ale," half beer, half wine–that the company hopes will help it transcend categories and redefine itself with a demographic that will soon make up over 50% of all alcohol buyers. "We're targeting a crossover drinker, ages 21 to 34," says Mark Hegedus, Magic Hat's general manager, who joined the company in November 2015, and whose resume includes stints at Pepsi/Coors, craft brewer Deschutes in Oregon, and Chicago's Goose Island. In a typical night out, he says, millennials are more likely than older generations to drink spirits, wine, and beer. "They are into exploration, they want to be surprised, they're willing to try everything."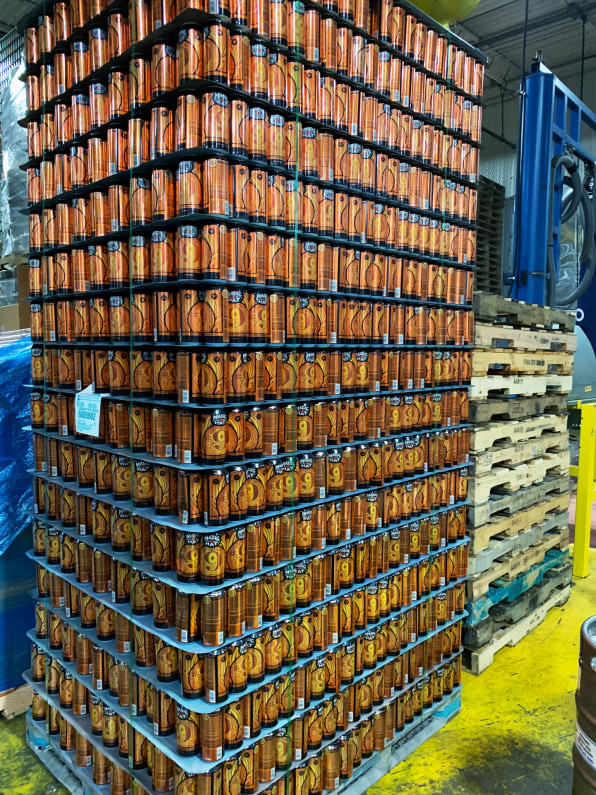 That openness–plus a general disregard for brands (according to Nielsen data, 61% of millennials don't look for any particular brand when planning an alcohol purchase, versus 52% of boomers, who do)–represents an opportunity for a company seeking to reintroduce itself as something more than the No. 9 guys, and to recharge their reputation for "being as weird as we want to be," says head brewer Chris Rockwood.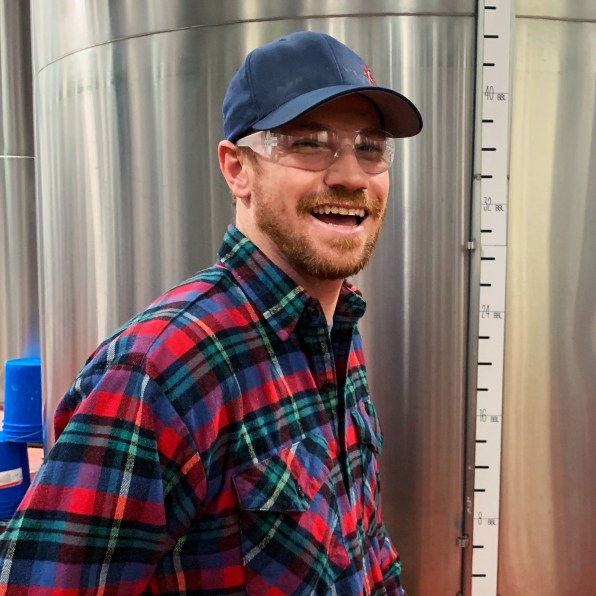 Rockwood, who's been with Magic Hat since 2008 and started as head brewer in 2013, was the driving force behind the new grape ale, called DuVine. Rockwood and his team started experimenting with grape-infused beers in fall 2017, with a stash of grapes acquired from nearby wine makers (yes, there are wine makers in Vermont).
A beer/wine hybrid wasn't a completely new idea. Italian brewers have been making popular grape ales (sometimes dubbed IGAs, or Italian grape ales) for the last several years. And U.S. brewers including Dogfish Head, Allagash, and Lagunitas have done limited releases of grape-y beers. But Magic Hat will be the first major brewer to make a grape ale part of its regular lineup.
DuVine will be 51% beer and 49% wine, with an ABV of about 7%–numbers that allow it to be classified and taxed as a malt beverage. It will join a burgeoning "other" category that includes spiked seltzers, hard ciders, and a growing assortment of "ready-to-drink" cocktails. In 2018, sales of flavored malt beverages (FMBs) and cider were up 10.2% and 8.4%, respectively,  according to Nielsen. Within the FMB category, hard seltzer drove much of the growth; dollar sales grew about 169% in 2018, while volumes increased 181%. The ready-to-drink cocktail category grew 28% in the first half of 2018, according to Prestige Beverage Group, which distributes the Joia Spirit and Kinky Cocktails lines of mixed drinks in cans and bottles.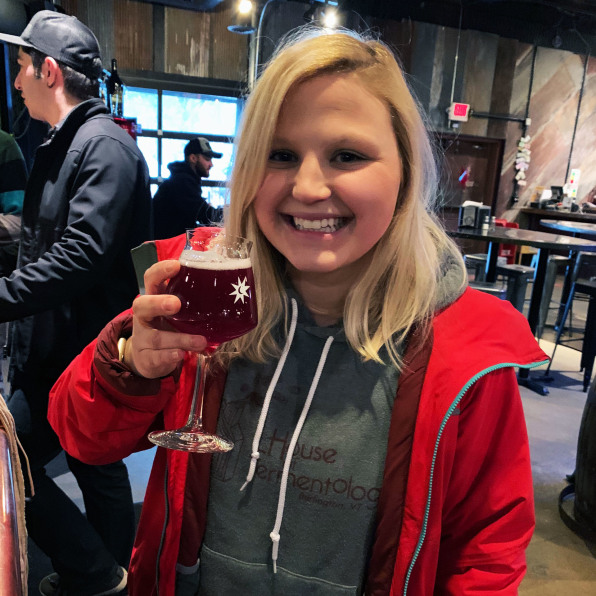 DuVine will initially come in two styles: Blanc, which uses Viognier grapes, and Rouge, made with Petit Syrah and Petit Verdot grapes. Two other products, made with local grapes, will be available in Vermont only. All of them use a wheat beer base, with grape must (mashed grapes, juice, and stems from California) added to a batch of starter wort after 24 hours. The beer yeast interacts with both the grapes and the wheat over four to six days in the fermentation tank, to create a true co-fermented beverage, not just a beer with added grape flavor.
Due to the grape's high sugar content and naturally occurring yeasts, Rockwood had to keep iterating his recipes to keep alcohol levels in check and avoid "off" flavors. Through many, many small batches, his team kept honing in on an ideal hybrid beverage, with palatable acidity, good fruit flavor, subtle malt and hops, and light carbonation. "It's not just fruity beer," says Rockwood. Everyone who works at the company gets involved in tasting prototypes. "We want to make sure we're not just making what we want," says Rockwood. While the company expects DuVine will play well with a younger female demographic, early market research indicated that men are surprisingly into it, too.
Grocery chains like Winn-Dixie and Publix in the Southeast have already put in strong orders, says Hegedus, and he hopes DuVine will make a splash as a summer drink in its big Northeast markets, too. Whether or not DuVine is the company's next No. 9, it has the people who make the beer seeing sunshine again, after some cloudy days. "We're stoked to get this out there and into people's hands," says Rockwood, pouring samples of an unfinished batch recently from a bright steel tank in the brewery. "To say we're excited is an understatement."