We're in the midst of two tectonic demographic shifts in the workplace that, at first glance, seem to be at odds with each other. We're living longer and working longer–either by choice or necessity (it's hard to finance a 30-year retirement with a 40-year career). The fastest-growing age demographic of employees in the workplace is 65 and older, which has experienced a 35% jump in numbers over the past half-decade. In fact, nearly half of the age-demographic increase in the number of people participating in the U.S. labor force between 2016 and 2026 is attributable to those 60 and older. So, many of us are surprised today to find ourselves at midlife and mid-career.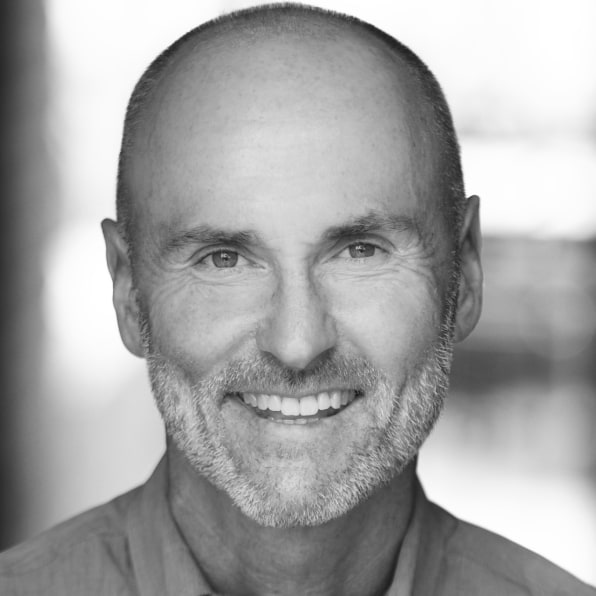 At the same time, there's such a growing reliance on DQ (digital intelligence) that companies are desperate to hire and promote digital natives. Nearly 40% of Americans now report to a younger boss, and this will become the majority by 2025. Seven of the 10 most valuable companies in the world today are tech companies. The average employee age at giants like Facebook, Apple, and Google isn't quite 30. And we're seeing startup entrepreneurs in their early 20s become global disruption billionaires before they turn 30. Sixty may be the new 40 physically, but when it comes to power in the modern workplace, 30 is the new 50.
Some like to portray this as a generational war now that we have five generations in the workplace for the first time. I beg to differ. Because, based upon my experience over the past half-dozen years, I've seen how a symbiotic relationship between generations can be created–like an intergenerational potluck–to take companies to great heights.
My story: "More music left inside"
After selling my boutique hotel company, Joie de Vivre, around my 50th birthday at the bottom of the Great Recession, I wasn't sure what was next for me. In the film The Intern, Robert De Niro's character suggests, "Musicians don't retire, they quit when there's no more music left inside of them." I knew I still had music left to share, but I wasn't sure who wanted to riff with me. That's about the time when Airbnb cofounder and CEO Brian Chesky approached me to help turn his fast-growing tech startup into a global hospitality brand, as their head of global hospitality and strategy, and Brian's in-house mentor.
Sounded good. But I was an "old-school" hotel guy and had never used Airbnb. I didn't even have an Uber or Lyft app on my phone in early 2013 I was 52 years old, I'd never worked in a tech company, and I was twice the age of their average employee. And, after running my own company for well over two decades, I'd be reporting to a smart guy who was 21 years my junior. I was a little intimidated. But I took the job and, as Brian has described recently, we developed "one neural network between the two of us." We were able to combine Brian's impressive design skills and visionary leadership with my "know-how" and "know-who" of the hotel industry to turn home sharing from a peripheral to a mainstream part of the hospitality sector.
Additionally, with my Director of Hospitality Laura Hughes Modi, who was a quarter-century younger than me, and our smart data science team, we took on evolving Airbnb's peer-to-peer review system, using Laura's analytical mind and my human-centered intuition. Together, we were able to create an instantaneous feedback loop that helped improve our hosts' understanding about what was most important to our guests. Now Airbnb's guest satisfaction scores are higher than the hotel industry's. High-tech meets high-touch. My four years as a full-time leader and two years now as a part-time strategic adviser proved to me that opening up the pipelines of intergenerational wisdom in the modern workplace is the essential trade agreement for our times.
My experience was fortunate as I was tapped on the shoulder by the Airbnb founders. That's not the norm; many young leaders don't know how to find experienced talent, as many wise middle age managers are invisible to this world. So if you're starting to feel a little irrelevant, how do you shift your mind-set to repurpose yourself in this new environment? I believe there are four steps that outline the path to becoming what I call a modern elder, someone who is as curious as they are wise.
How older workers can adapt to the modern workplace
1.Evolve. Strategically edit your historical knowledge and work identity. The first half of our lives is essentially about accumulating. But the second half is about editing. For me, that meant realizing that much of my traditional hospitality knowledge wasn't all that important in the brave, new home-sharing world. Be willing to change, even (or especially) if it means cutting your ego down to the right size. Remember that you're not trying to prove yourself–you're trying to improve yourself with a growth mind-set.
2. Learn. Be the most curious person in the room. Ask questions that require more than a simple "yes" or "no" answer to create a dialogue and provoke big ideas. Some of our modern elder role models, like management theorist Peter Drucker (who lived until his mid-90s), endeavored to learn something new in depth every year or two. I'm learning to surf and speak Spanish at age 58, and it's lubricating both my brain and my spirit.
3. Collaborate. Work is a team sport. Yet we lionize the brilliant, individual tech whiz kids. We expect these young digital leaders to miraculously embody the relationship wisdoms we older workers have had dozens of years to learn (it's hard to microwave EQ and leadership skills). Modern elders create "invisible productivity" by helping teams and individuals to be more effective, due to our growing emotional intelligence–one of the benefits of aging.
4. Counsel. If you've taken these first three steps, you will likely have many young people asking you to mentor them. But what you may find is that you'll likely learn as much from them as they will from you. This is why the future of work is all about "mutual mentorship," which is the kind of relationship I experienced with Brian. I offered him some EQ and he offered me some DQ.
What companies can do to encourage intergenerational collaboration
1. Value wisdom as much as you do disruption. Ask the question on your employee work climate surveys, "Beyond your boss, who in the company do you seek out for advice or wisdom?" Then, create a heat map of where wisdom exists in your company and consider ways to share those bearers of institutional wisdom throughout the organization. Some companies transition their wise execs into coaching roles especially with young, high-potential leaders. Procter & Gamble created a "Mastery Society" of loyal execs that are used for key special projects throughout the company.
2. Think of age as an essential element of diversity. The value of diverse teams and companies has been proven, but only 8% of those global companies that have a Diversity & Inclusion program have expanded that strategy to include age as just as important a demographic as gender and race. Consider creating an ERG (Employee Resource Group) for older employees, like the Google Greyglers or Uber Sage, that helps those over 40 in tech companies to have a unified voice in the organization. This group can also be called upon to help recruit other modern elders into the company. And, make sure your recruiting team isn't institutionalizing ageism as an unconscious bias, only interviewing candidates that feel like a "culture fit" as opposed to a "culture add," seeing an older candidate's experience as a liability as opposed to an asset, or assuming an experienced candidate will be more expensive (sometimes, a candidate in their fifties or sixties would appreciate working three or four days a week instead of five with the commensurate reduction in salary).
3. Encourage mutual mentorship. Whether it's speed-mentoring exercises where people can volunteer to share a skill so others can taste-test what it would be like to learn from them, or pairing new, younger employees with experienced employees, look for ways to connect people across generations (the informal late-night karaoke bonding experiences in young tech companies often feel alien to older workers and shouldn't be the only cultural means of connecting with each other).
4. Rethink retirement. Many companies think their employees over 50 are on a path to retire when, in fact, the majority of older employees would love to work far past their perceived expiration date. Eighty percent of human resources leaders say they support their employees to work past age 65, but only 30% of these companies actually offer a part-time option for longtime employees who would like to phase out over a period of time. Our historical approach of a longtime employee being employed full-time on a Friday and being 0% time on Monday upon retirement isn't good for the employee, nor is it good for the company, especially in an era of labor scarcity.
The most expensive habit is to learn purely from your own direct experience. Creating a workplace where older workers can share their wisdom while also learning things from those younger than them is good for all those involved, including the company–and society.