With a background in live events, Ryan Hogan and Derrick Smith were fascinated by the rising popularity of immersive entertainment. In 2016, escape rooms burst on the scene, and interactive theater like the Off-Broadway production of Sleep No More, based on William Shakespeare's Macbeth, was captivating audiences. People wanted new experiences, so why not tap into that interest?
Their idea was to create a 200-acre living crime scene outside of Baltimore. The instinct was good—more than 600 people f locked to the three-hour live experience—but the idea didn't scale ver y well. So, they looked at trends in other industries, weaving in the subscription box business model. In July 2016 , they launched Hunt A Killer, a monthly subscription story telling game that delivers clues, evidence, and correspondence. Game players use the clues and information to solve the crime.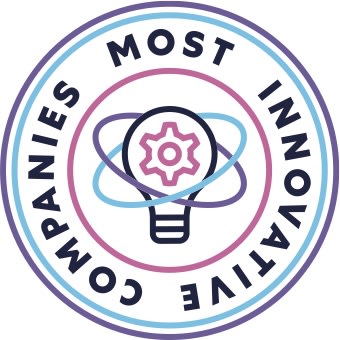 CRIME-SOLVING COMMUNITY
Hunt A Killer's amateur sleuths pore over each month's box of correspondence and clues to figure out who committed the featured crime. Users can participate solo or with friends. They can also interact without her players via Hunt A Killer 's on line forums and a secret Facebook group with more than 80,000 members. The company is No.10 on Fast Company's 2019 Most Innovative Companies list in the Gaming category.
Hogan and his team have been delighted by the community and the strong bonds within it; they frequently hear members are like family to each other and share in the experiences. And game quality ventures close to reality. After a Maryland woman received a Hunt A Killer subscription as a surprise gift from her grandson, she was so alarmed by the package of clues and "the letter" from a serial killer that she called the police and turned it in as a evidence. A county sheriff called Hogan to confirm that it was just a game.
GROWING INTRIGUE
Hogan says one of the keys to the company 's success is its commitment to great story telling, with intricate plots and well-developed characters. Each employee has access to product ideas, sales information, and other data, and is encouraged to give feedback that can make the company better.
In November 2017, the company branched out and launched Empt y Faces, a paranormal monthly subscription delivered episodically like Hunt A Killer. Soon, the company w ill introduce Earth Brea k, a science fiction immersive story. In addition to the subscription box, the company is debuting a fictional audio drama podcast that occurs in the same universe as the game: Earth Break: A Few Suggestions for Survival, with Additional Hints and Tips About How to Make Yourself More Comfortable During the Alien Apocalypse. Each is estimated to launch by June 2019.
In addition to the new storylines, Hunt A Killer is also moving into the corporate realm. With their new offering, called Team Building K its, they work with organizations to create stronger teams. In a little more than a month, Hogan and company have received more than 400 applications from prospective clients. To Hogan, this is a natural extension of what Hunt A Killer does ever y day.
"We didn't realize it until companies were approaching us. Our product really breaks down communication barriers. It really builds a foundation of trust as people are working through these problems," he says. And it all starts with a great story.