There's a scene in the new Steve Bannon documentary, The Brink, where Bannon is discussing Trump @War, the film he directed that chronicles Trump's rise to the presidency and details what was at stake for the 2018 midterm elections.
"This is not a persuasion film," Bannon says in The Brink. "It's a piece of propaganda. I consider propaganda to be positive."
That statement should be shocking, but at a time when far-right politicians are shouting down basic facts as lies or twisting them to fit ulterior motives, it comes off as predictable. That said, with a documentary like The Brink, which was made by people who are decidedly against Bannon and his white nationalist ideology, it's hard not to wonder if he managed to weaponize the film for his own agenda.
"It was a constant concern as I was making [the film], every step of the way," says director Alison Klayman. "But I am confident in the final product. He's not portrayed as a leading light of right-wing thought like he purports to be, or a super-villain, but as a highly disorganized figure who spends his time with the super-rich."
Producer Marie Therese Guirgis was working at the indie film-focused Wellspring Media when Bannon's investment group bought the company in 2003, and he became her boss. After Wellspring closed three years later, Guirgis and Bannon stayed in touch until he became involved in right-wing politics, starting with the Tea Party and then Donald Trump's presidential campaign. Guirgis emailed Bannon to express her disappointment. As she watched his ascent into politics, she felt dismay at how the media depicted him. To her, it was a one-dimensional portrait of an evil genius.
"She was like, 'This is a) something that's really giving him a lot of power and he's probably loving and feeding off of; and b) for a broader audience, [the media's portrayal of him] is kind of missing the point of what evil can look like,'" Klayman recalls. "To look at someone in a real way is not to 'humanize' them. But rather, it's a way to have a more realistic and possibly even more cutting critique."
So Guirgis pitched Bannon a documentary that would attempt to show a fuller portrait of him. He turned her down several times before finally acquiescing. "She appealed to [his] vanity, frankly," Klayman says. The challenge then became how to capture such a polarizing figure honestly.
To keep the documentary as objective as possible, Klayman says that Guirgis didn't attend most shoots in an effort to not influence the director's creative process. "She wanted me to come to my own conclusions about Bannon," Klayman says. "After all, she didn't know him as he was currently."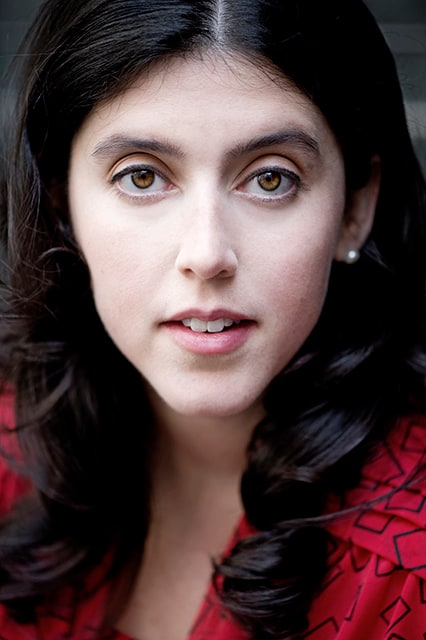 The Brink shot over the 13 months leading up to the 2018 midterms. Klayman decided on a vérité-style documentary, eschewing sit-down interviews with experts for a more fly-on-the-wall depiction of Bannon and his inner circle. Klayman films Bannon as he reacts to news hits like the white supremacy rally in Charlottesville that ended in the death of Heather Heyer; the Alabama Senate election in which Republican Roy Moore lost to democrat Doug Jones amid sexual misconduct allegations; and the release of Michael Wolff's inflammatory book Fire and Fury that sparked a public falling out between Trump and "Sloppy Steve" Bannon. But the majority of the film documents Bannon hobnobbing with the likes of pro-Brexit British politician Nigel Farage, fugitive Chinese billionaire Miles Kwok, former president of Goldman Sachs John Thornton, and former CEO of the security firm Blackwater Erik Prince.
"I liked the challenge of: Can I tell a responsible, true story that exposes things purely through vérité?" Klayman says. "I really wanted the audience to be able to have that direct experience."
But has enough time passed since Bannon's arrival on the political scene for audiences to fully grasp the subject?
One could argue that The Brink is a little premature, given that Bannon's role in getting Trump in office and helping shape his erratic presidency is too fluid a situation for us to discern the true ramifications. It's a very specific behind-the-scenes snapshot of how he's constructing his far-right agenda domestically and abroad, which is still playing out. Because The Brink takes such a topical approach, it runs the risk of being rendered instantly irrelevant by the latest scandal—just like any other item in today's blitz of news.
"That was a guiding concern," Klayman admits. "How do you make it feel fresh? I don't think the film draws many conclusions about what he has created or accomplished because that is all TBD, in my opinion. It's asking questions more than it's giving answers, because it's letting you see something directly. I wouldn't want to wait until we've had more distance, until 'fill in the blank' has happened to look at him."
Ultimately, Klayman says The Brink "invites you to be suspect of the media you consume about him and gives you a window into how that is created and how he works on using it as a tool for himself"—her doc, hopefully, not included.
"The film leaves many people concerned about him but also invites them to question his agenda," she says. "For his purposes, he will likely choose to stick to his own propaganda."
Klayman says Guirgis showed Bannon The Brink the week before Sundance in January. "[Guirgis said] he was hard to read in terms of what he thought," Klayman says. "But they were still in close touch after he saw it. Once the reviews started coming out, though, he stopped responding to her texts and emails."