Uber scooped up its Middle East rival, Careem, for $3.1 billion today–effectively giving it an entirely new region overseas as it prepares for an IPO that could be filed as soon as next month.
While Uber does have a footprint in the Middle East, it falls far short of Careem's. Uber is in about 20 cities, whereas Careem–a Dubai-based startup that has become a regional powerhouse–has expanded to at least 120, from Morocco to Pakistan.
The deal remains subject to regulatory approval–both in the U.S. and in some of the countries where Careem operates. Given that, the transaction won't close before the beginning of 2020, Uber CEO Dara Khosrowshahi said in an email to Uber employees.
If earlier reports are accurate, Uber ended up handing over as much as $1.1 billion more than it was offering last fall. In September, Bloomberg reported that Uber was considering buying Careem for $2 billion to $2.5 billion.
Uber is under pressure to make itself look as attractive as possible ahead of its hotly anticipated IPO. Ride hailing has proven much more challenging to be profitable than originally expected. Over the last few years, Uber, the most highly valued pre-IPO startup of all time, has had to pull out of Russia, China, and Southeast Asia in the face of more dominant competitors. Since then, company executives have insisted they intend to come out ahead in their remaining markets.
Careem, however, has given Uber a run for its money in a region not known for its startup prowess. While Uber arrived in the Middle East with a sizable war chest, Careem's understanding of the region's culture–and its willingness to craft a service for local mores and needs–turbo-charged its growth.
Still, neither company has turned a profit yet, as competition for market share has kept fares artificially low. This acquisition could put the death race behind them.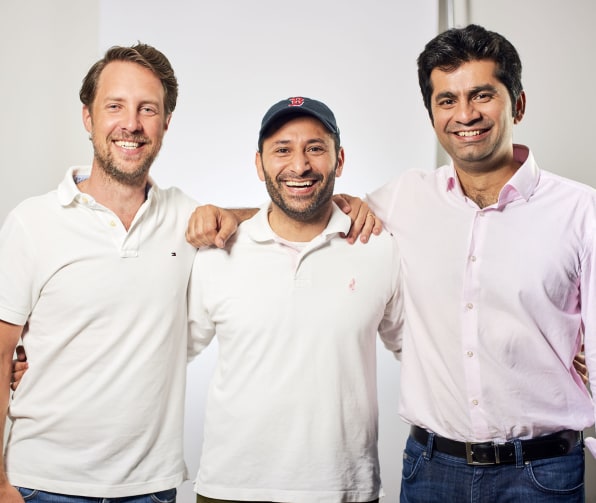 In an unusual move, however, Uber will allow Careem to continue to operate as an independent subsidiary. Careem will remain under its own brand, and its well-regarded cofounders–Stanford MBA and Silicon Valley startup founder Mudassir Sheikha and tech entrepreneur Magnus Olsson–will continue to run the company as they see fit.
In the letter to employees, Khosrowshahi said the arrangement "has the advantage of letting us build new products and try new ideas across not one, but two, strong brands."
It is also likely that Sheikha and Olsson insisted on remaining independent as a condition of the deal.
The two men launched the company seven years ago out of a much larger and longer-term vision of driving widespread economic development in the region. Transportation was merely the first step along that journey.
Sheikha told Fast Company in a profile of Careem last year that the company was beginning to think about how the underlying architecture Careem had developed could be turned into a regional e-commerce platform to fuel growth for other companies as well. (Editor's note: See our story, "How a Middle East startup took on Uber–and won")
Given Sheikha and Olsson's commitment to their larger goals, it's possible the two companies worked out a mutually agreeable arrangement, with Uber's impending IPO as the forcing function. Uber gets to nominally take control of the region and make itself appear more globally dominant, while Careem gets to continue to implement its vision for the Middle East.
"The mobility and broader internet opportunity in the region is massive and untapped, and has the potential to leapfrog our region into the digital future," Sheikha said in the companies' joint press release. "We could not have found a better partner . . . to realize this opportunity."
The decision to allow Careem to remain independent will also likely be cheered by the company's many devoted users, some of whom took to social media on Monday (before the terms of the deal were announced) to express dismay that the company might be subsumed into Uber.
Uber has made Fast Company's list of most innovative companies in 2013, 2015, and 2017. Careem made the list earlier this year.