Rami Malek stars in and produces Blackout, his first role since winning an Oscar last month for his star turn as Freddie Mercury in Bohemian Rhapsody. He is very much aware that it's a relatively small-scale project following up the highest-profile moment of his career thus far.
"I had no idea I would win an Academy Award right before this podcast," Malek told Fast Company recently. "It's just the way life worked out."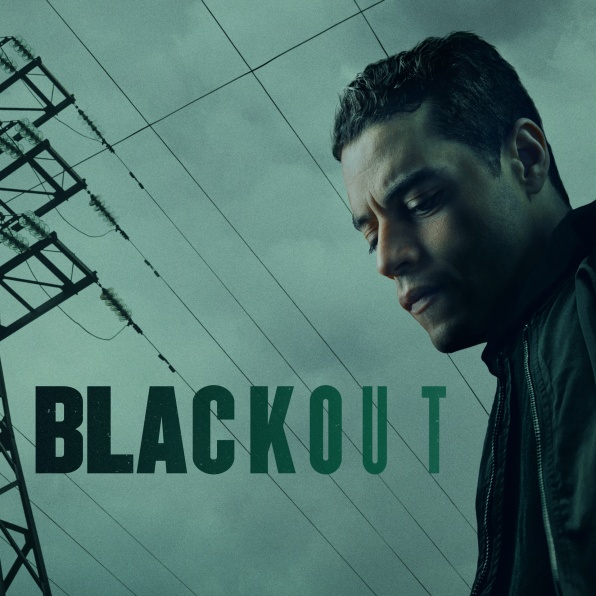 If that trajectory seems a little backwards, though, it fits right along with both the medium and the message. Malek liked the idea of helping resuscitate the lost art of the radio play, and he liked the idea of doing so with a story set in a town whose residents are suddenly reliant on radio again. (He plays a local DJ who helps keep the town calm and connected as they figure out who or what is responsible for a mysterious power outage.)
Malek had been thinking of narrative podcasts as an interesting new creative outlet for a while–especially after listening to what his Mr. Robot collaborator, Sam Esmail, did with the Gimlet show, Homecoming. The concept appealed to him for a lot of reasons, but mainly because it was so refreshingly retro.
"The reason I did this goes back to loving radio plays, and a time when a family was communally gathering together to listen to them," Malek says. "With the world as it is now, and technology going in a direction where I don't know if anybody can quite see its future, it's nice to see some semblance of technology reverting back to something I think we all enjoy as much as listening and letting our imaginations run free."
The actor had been talking with his reps about ideas he was interested in pursuing, and the topic of radio plays came up. They're something he's enjoyed since he first learned they long ago existed as a dominant form of popular entertainment. (Indeed, Malek even attended a staged radio play once, where the sound effects editor hustled through foley work while the actors read from the page.)
Around the same time, he had been talking with writer Scott Conroy about working on a film together, and Malek realized Conroy's authorial voice might be a natural fit for a radio play. Conroy created the concept for Blackout, which Malek produced with the team at studio QCODE and Endeavor Audio.
Despite the crisp sound, current references, and the fact that users will be listening along on wireless earbuds connected to pocket computer phones, Blackout is meant to be a throwback–and maybe a bit of a thumbed-nose at the way we live now.
"I think in a way the show is about a backlash against technology," Malek says. "You see that this past year with the Facebook scandals. People are now second-guessing whether the high-tech tools that we have have made our lives so easy and convenient, but are they actually making them better?"
An undercurrent of that backlash runs through the show, from its central themes to a mention of the latest social media fad–the "maple syrup bath challenge"–to Malek's DJ character assuming his incommunicado teenage son and his friends are probably "Snapchatting each other from the same room," for which he is summarily mocked by his teenage daughter.
How would the actor himself respond to suddenly being without any phones or computers?
"I think I would rather enjoy it," he says. "It's what people often do when they're seeking some type of sabbatical or retreat. You go off the grid. People go to Joshua Tree or wherever to feel removed. But it's only when you're forced into that place, that can feel quite terrifying. In one sense, it lends itself to peace and tranquility, and in another sense it can be panic and crisis."
While Blackout depicts a community banding together by exchanging FaceTime for actual face time, the podcast's other timely element depicts how panic rips communities apart. As soon as it becomes clear that the power outage isn't going to be quickly resolved, finger-pointing and paranoia ensues. Some in town blame "the Russkies," while others worry the culprit might be closer to home.
Through it all, Malek's DJ character encourages his listeners to take care of each other. Some of those experiencing the crisis, however, prefer to "take care of our own," a phrase that reverberates throughout the show. It's not a coincidence, considering that in America right now, globalism has become a dirty word and fearmongering has created a national obsession with building a wall. Ultimately, though, Blackout doesn't comment on our current political moment so much as it channels some of the tension from it and infuses it into its own story.
"I think there is a tendency to think through 'us vs. them' mentality during a crisis," Malek says. "People are always looking for someone else to blame, and that is a theme I personally felt really needed to be addressed. And what a way to do it, with something as scary as this but also extremely realistic and plausible. This is a scenario that could easily hit us, and there's a lot to think about in how we would handle ourselves during a crisis like this."