A recent survey of CEOs is a stark reminder of how far our economy still needs to go before social impact is seen as a key business driver.
According to the survey, while American business leaders feel more pressure than ever to speak out on social issues, they still would rather not. Instead, they'd prefer to focus on the bottom line: a plurality say their most important communications goal this year is to sell their products and services.
The positive takeaway? It's good to see that nearly 40% of the CEOs surveyed understand the value of communicating brand differentiation (provided they can back it up). Beyond that, though, the survey is disappointing because it perpetuates a fundamental misconception about social impact and business: that the two are in opposition to each other, or worse, that social impact is bad for business.
Social impact isn't bad for business. It's the future of business.
Social impact helps drive sales, attract and retain customers, builds a thriving corporate culture, and helps protect brands in fluid and confusing times. CEOs who understand this and move to take advantage of the opportunities social impact brings their companies, will come out ahead.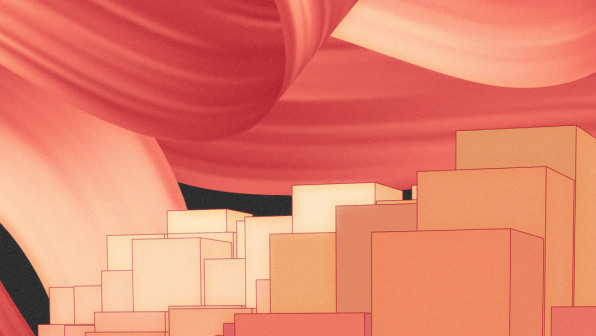 I understand the concerns CEOs have in embracing impact because I hear them all the time: "How do we know our consumers won't be pissed at us?" "Isn't it safer just to stay quiet?" "What does selling (insert product) have to do with (insert issue)?"
All good questions. And all answerable. Social impact isn't a lucky guess or something you do on a wing and a prayer. There's a right way to do it so that these questions–and many more–are considered, asked, and answered so that you can move forward with confidence.
More to the point, it's increasingly expected. As Edelman's latest Trust Barometer points out, "[as] people look for change, they are increasingly turning to CEOs to lead it–from positive change on prejudice and discrimination to training for the jobs of tomorrow to sexual harassment. Today, 76% say CEOs should take the lead on change, rather than waiting for government to impose it–an 11-point increase in the last year alone."
A recent study from Accenture supports this view. In surveying some 30,000 consumers, the consultancy found that "62% of customers want companies to take a stand on current and broadly relevant issues like sustainability, transparency, or fair employment practices."
And these actions aren't just for brands, like Ben & Jerry's, Starbucks, and Patagonia, that have embedded social impact into their DNA from the start. In the last year, Dannon, one of the world's largest food processing companies, became the globe's biggest B Corp, joining thousands of others in using business as a force for good. Unilever's most sustainable brands grew nearly 50% faster in 2018 than the rest of its business. Chobani, the premium yogurt company, hires refugees, offers an equity-sharing program, and pays its employees twice the minimum wage resulting in a highly productive workforce that minimizes costly employee turnover. And Nike's Colin Kaepernick, #BLM-themed, 30th anniversary "Just Do It" campaign kicked the brand's online sales up by nearly a third.
CEOs have a special responsibility to look ahead, set the tone, plan, and drive their vision forward. That's hard to do in this volatile, uncertain, complex, and ambiguous world. But to shrink from the challenge of integrating social impact into their strategy and advocating on issues their consumers and employees care about seems like a step backward. It feels like a grudging adherence to the old belief that the sole concern of a CEO is to maximize shareholder profit.
That's why we're seeing brands embrace social impact: It provides bottom line benefits while materially making a difference in the world we live in. Even Milton Friedman would have to stop and ask if this isn't worth considering.
---
This post is part of a series in which Phillip Haid, the cofounder and CEO of Public, offers his thoughts on the best and worst of today's impact marketing.