Today is National Napping Day—a day dedicated to celebrating the art of the midday snooze.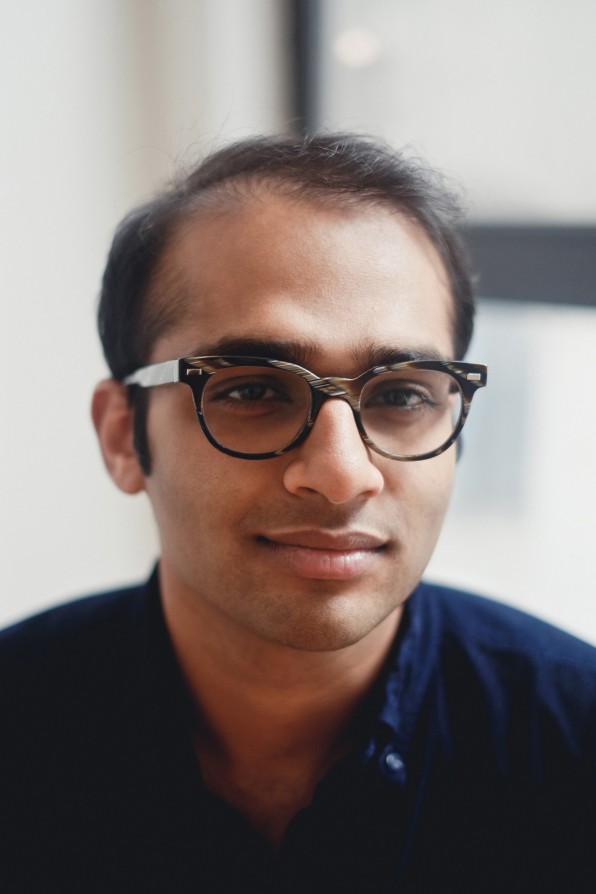 As a founder of a sleep company, I spend most of my waking hours thinking about sleep. Admittedly, when we started, I was only vaguely aware of these national awareness days and weeks devoted to naps and sleep. I've become more acutely aware of National Napping Day and Sleep Awareness Week in the past year or so as more organizations or brands have pitched partnerships or campaigns around these moments in time.
It turns out National Napping Day was first recognized in 1999 by William Anthony and his wife Camille Anthony, who intentionally selected the Monday after the Daylight Saving when we lose an hour of rest. Makes sense.
And to be clear, there is nothing constitutionally wrong with a day that celebrates napping. In fact, it sounds pretty magical. Maybe too magical. The phrase "National Napping Day" evokes an almost mythical, storybook event where everyone is harmoniously resting, there is group meditation by the millions, and we all engage in one big global nap-a-thon where everyone comes together for world peace. Everything is tranquil and calm, free from distress and disturbance, we're all a little more focused and friendlier—because on this one day alone, we are all a bit more rested.
The trouble with a day appointed specifically for rest means that we are complicit with the fact that we're not well rested. I had planned to say that there isn't a day devoted to drinking water. But alas, National Hydration Day is June 23. Mark your calendars. But we don't wait for June 23rd to drink water if we're thirsty. March 11 shouldn't be the only day we prioritize sleep, nor the only day when we don't nap shame our colleagues.
Our society still very much abides by the adage, "I'll sleep when I'm dead," or its less aggressive cousin, "you snooze, you lose." We're living in a dangerous "always on" hustle culture that still boasts about pulling an all-nighter. Or as the New York Times recently put it, "When did performative workaholism become a lifestyle?"
This rise-and-grind, hustle-till-I-drop mentality is actually counterproductive when you dive into the facts. There are countless studies that detail how sleep (and naps) are not only good for our health, but make us more creative, more focused, and better performers in the boardroom, classroom, and fitness room.
A Harvard Medical study has evidenced that a nap can increase cognitive function, facilitate problem-solving, bolster creative thinking, and decrease the margin for error. The American Psychological Association says lack of sleep can alter a child's performance in school by influencing memory, reaction time, logical reasoning, and symbol recognition, and according to a study conducted by the Gatorade Sports Science Institute, athletes who took a 30-minute nap increased their overall performance.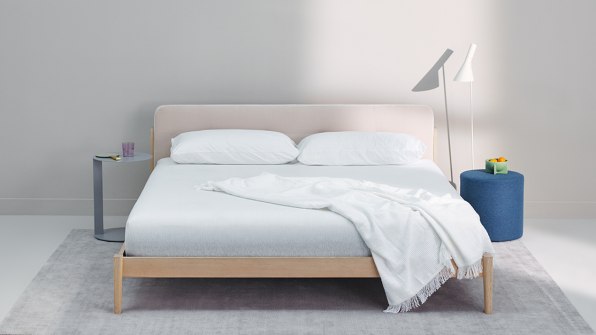 Some companies such as Zappos, Ben & Jerry's, Nike, Google, and The Huffington Post have caught on and in addition to the usual corporate fitness perks, have added have nap rooms to their offices. Or perhaps they saw the economics attached to fatigue. Lack of sleep is estimated to have cost U.S. employers $411 billion a year in lost productivity. The U.S. is not surprisingly the largest culprit with Japan at $138 billion, Germany at $60 billion, the U.K. at $50 billion, and Canada with the lowest financial losses at around $21.4 billion.
Despite all this data, the Centers for Disease Control and Prevention has declared a national epidemic on sleep. More than 1 in 3 adults are not getting enough shut-eye. We caffeinate relentlessly (according to Reuters, coffee consumption in the U.S. is up 2% from 2017). Our phones are never more than an arm's length away, with the stress of a seemingly-infinite breaking news cycle, and sleep-impairing blue light surrounding us.
I fall victim to all of these things. And I run a sleep company. I value high output and love life hacks. I work extra (and often late) hours to build a high-growth startup. I take brutal red-eyes. I also actively meditate most mornings. I take my vitamins. I fast for mental clarity. I practice yoga when I can.
And I rest when my body tells me I should. Do I always get enough sleep? No. But I prioritize sleep as much as possible because I understand the impact. I know I am sharper and kinder the next day when I've said no to alcohol the night before because I know that it impedes the quality of my deep sleep cycles. I know I am more productive and less agitated when I am able to take a midday nap versus when I power through with another cup of coffee at 4 p.m. It's not a perfect regimen, but it is a philosophical shift.
The reason we are in a sleep epidemic is not only because we are in massive sleep debt, but also because the way we sleep (or, rather, don't sleep) is so ingrained in the way we live.
The last thing we need is faux holiday that belittles the importance of or heightens the stigmas around sleep. National Napping Day should not be the only day that taking a midday nap is deemed acceptable and Sleep Awareness Month should not be the only week that we brag about how well we slept.
We are not celebrating National Napping Day or Sleep Awareness Week in our office. This day and week are no different than any others. It's business as usual. Which means some of our team may choose to take a "Sleep In" day, our company nap pods will likely be full mid-afternoon, and we'll still incentivize them to work out and track their sleep.
We're focused on changing cultural perceptions and norms year-round because we see that a more well-rested world is a world where we are healthier, more productive, kinder, and have a little more fun. We have enough things in our lives to "work on," and sleep shouldn't have to be another stressful one.
Let's normalize naps and getting better rest for all 365 days of the year.
Neil Parikh is cofounder and chief strategy officer of Casper, a sleep company that makes and sells mattresses, pillows, bedding, and more.