In 2016 I sat across the table from Munchery CEO Tri Tran and other executives and listened while they excitedly told me about their impending plan for rapid expansion. Munchery was expanding into a number of new states with its new Blue Apron-like meal-kits-by-mail service.
As a new bankruptcy filing spells out, venture capital money at that time was plentiful and easy to get. Munchery used a bunch of it to open a big new food prep facility just south of San Francisco, which would serve as the hub of the newly expanded service. But rather than buoying the startup, it contributed to its demise.
Munchery started out in 2011 as a microwavable meal delivery service in San Francisco. For a few years, the business did very well, mainly because competition from the likes of DoorDash, Uber Eats, and Blue Apron hadn't shown up yet. As a longtime customer, I can vouch for the fact that the food at that time was good, fresh, and reasonably priced.
But Munchery turned out to be more or less a San Francisco phenomenon. The microwavable meal service eventually expanded to L.A., Portland, Seattle, and New York, but did far less well in those places.
Still, Munchery raised $120.7 million in venture funding in three rounds between 2013 and 2015, and procured two credit lines worth $11.8 million. The company was valued at $300 million in 2015.
Fast-forward to 2016 when Munchery, high on its SF experience and sizable valuation, launched its "Plaid Box" food ingredient service and used a delivery service partnership to expand into Nevada, Washington, Oregon, Idaho, Utah, Arizona, and Colorado.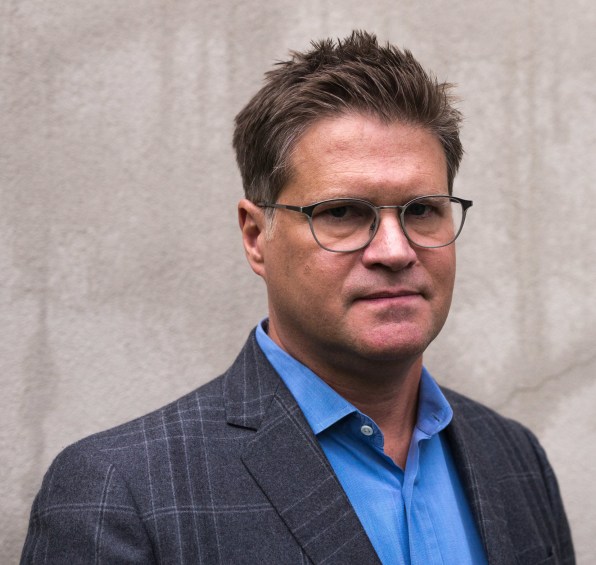 By the beginning of 2017, that service was flopping, and the original microwavable meal service was flagging. Both the company's founders–Tran and Conrad Chu–left the company. The new CEO, James Beriker, set out to reverse Munchery's fortunes through a number of belt-tightening measures, including layoffs. Among other things he reduced the headquarters staff from 80 to less than 50 and cut down on operational and marketing costs.
The filing says that Beriker was able to reverse Munchery's sagging margins, but he did it in part through dramatically raising the prices of the food (as I can attest as a customer). As Beriker points out in the filing, you can only raise food prices so much, and meanwhile the cost of acquiring new customers was growing rapidly because of increasing competition from other food delivery services.
By mid-2017, Munchery was desperate to find new revenue sources through partnerships. It spent nine months negotiating a deal to distribute its food through a partnership with a "major regional coffee chain," but the coffee chain ended up walking away. Munchery was also selling its food through Costco and Amazon Go, but that business failed to grow as was hoped. That may have been the last straw for Munchery's board and investors.
"By the third fiscal quarter of 2017, less than one year from my joining the company, the board decided to market the company for sale," Beriker writes in the filing. "We engaged a boutique investment banking firm based in Palo Alto in October 2017."
Munchery offered itself to numerous potential buyers in the e-commerce, food delivery, grocery, airline catering, and commercial catering and food production industries. "Although the firm reached out to well over 100 potential buyers in the U.S. and abroad, and we conducted over 20 management calls and meetings, we did not receive any offers to purchase the company," Beriker writes.
I last heard from the company in May 2018. One of its investors contacted me with a bad news/good news story. Munchery, the person said, was shutting down its microwavable meal delivery service in Seattle, New York, and Los Angeles. The good news was that Munchery was about to sign a deal to license its e-commerce platform to the mid-Atlantic grocery chain Giant Eagle. A blog post announcing the deal was imminent, the person told me. I discussed the deal with Beriker and prepared to write the story. More than a week went by. And then Beriker told me this via email:
We are in the final stages of the transaction that we previously discussed with you. Once we are closer to signing–which we expect to happen by mid to late next week–I would be pleased to speak with you. Additionally, I do need to better understand whether there will be any limitations around communications based on the agreement, which may also be a factor.
The deal did eventually close. From the filing:
As part of the First Sale Process, we were introduced to a large regional grocery chain in the mid-Atlantic. Initial discussions focused on a potential acquisition of the company, but eventually led to a wide scale intellectual property license of the Munchery technology platform (the "IP License"), the assumption of Munchery's office lease at 375 Alabama Street in San Francisco, and the hiring of a large portion of the company's engineering, culinary management and marketing teams. The transaction closed in June 2018 (the 'June 2018 Transaction')."
The transaction yielded only $7.5 million, which Munchery used to pay down its loans. And the terms of the agreement must have prohibited talking about the deal, because after our initial conversation I never heard back from Beriker or the VC who originally called me.
Even the core San Francisco business was failing in 2018. Munchery's board decided to cease the company's operations on January 22, 2019.
The most interesting part of the bankruptcy filing is Beriker describing why Munchery failed: Too much VC money, an inflated valuation, growing competition, and a business that really only worked in San Francisco. In his words:
"First, the company expanded too aggressively in its early years. The access to significant amounts of capital from leading Silicon Valley venture capital firms at high valuations and low-cost debt from banks and venture debt firms, combined with the perception that the on-demand food delivery market was expanding quickly and would be dominated by one or two brands . . ."
"Second, the business model relied heavily on the ability to attract new customers, which became more and more difficult as the market evolved. The cost of acquiring new customers increased significantly as other well-financed companies, such as Blue Apron, Plated, Home Chef and Hello Fresh, deployed significant budgets on search and social media platforms and leveraged aggressive promotions in order to grow their customer base."
"Third, as the market home delivery of prepared food expanded rapidly, particularly in the urban early-adopter markets in which Munchery operated, competition from well financed on-demand services such as GrubHub, Seamless, Door Dash, Postmates, Caviar, and Uber Eats, increased significantly."
"Fourth, the costs associated with producing and delivering high quality meals every day, including the costs of labor, packaging, and fresh ingredients, increased beyond the company's ability to raise prices while remaining competitive, suppressing its gross margins and impeding profitability."
"Finally, the initial public offering of Blue Apron in June 2017, and the subsequent reporting of its financial and operational metrics, particularly…the loss of approximate nearly 70% in enterprise value in its first year as a public company, had a material negative impact on access to financing for startups in the online food delivery business."
End result: Munchery, once a promising star valued at $300 million, joined other casualties such as SpoonRocket, Sprig, Maple, and Bento in the food service delivery graveyard.