When the independent design studio Hawraf burst onto the New York scene in 2016, its partners–all alums of Google's Creative Lab–aimed to transform the design studio model by being more transparent and doing ambitious, engaging design work that pushed the boundaries of how people interact online. As the studio began to get work from real clients, like independent artists, the Brooklyn Symphony Orchestra, and Google, it had less freedom to be publicly transparent about what it was working on. So last month, when the studio announced it was shutting down after only a few years in business, the four partners decided that their final act would be to live up to that initial idealism: They scrubbed their internal documents of client names and published them in a public Google Drive folder.
"Hopefully by putting it out there, it makes it easier for someone else starting out and gives them confidence," says Carly Ayres, one of Hawraf's partners. "Like, these are just shitty Google Docs, I could do this, too."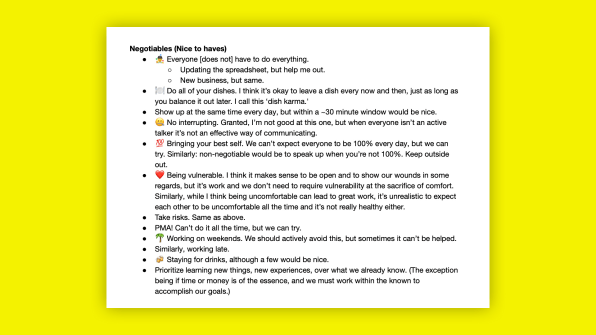 The documents range from the more cultural elements of running a studio, like the founders' values, to the hard numbers, including spreadsheets detailing all of Hawraf's profits and losses. One particularly intriguing document, especially for other studios or designers looking to start their own studios, shows how much Hawraf was paid for every single project the studio took on. Another spreadsheet lays out the studio's formula for deciding which companies might be good potential clients.
Intriguingly, the spreadsheets reveal a small business that was profitable and growing quickly. Hawraf didn't shut down over money problems; instead, the partners realized that they were no longer aligned on the studio's future.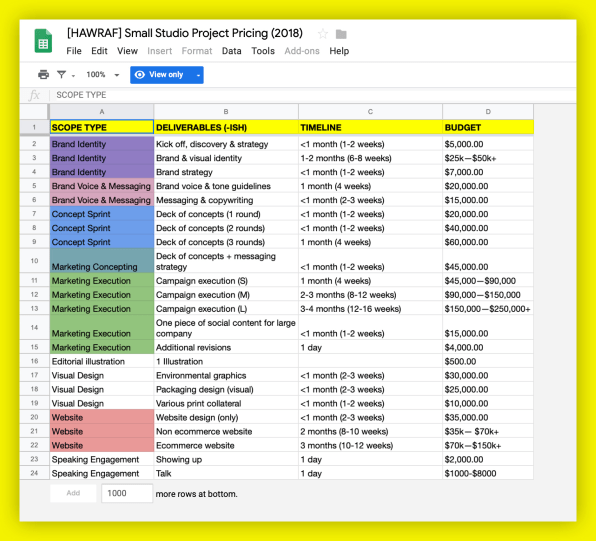 Partner Andrew Herzog uses a boat metaphor to explain what happened. He says that the team devoted the first year and a half of the studio's existence to figuring how to run the business–or make the "boat" float.
Then, "we started getting the projects we thought we could do and were good for and money started to make sense, we started getting paid adequately," he says. "The boat [started] moving, and it [became] time for everyone to start paddling the boat. That's where we looked up for the first time in a while and realized we maybe had differing ambitions in terms of the business, where it could go now that we knew how to make it float."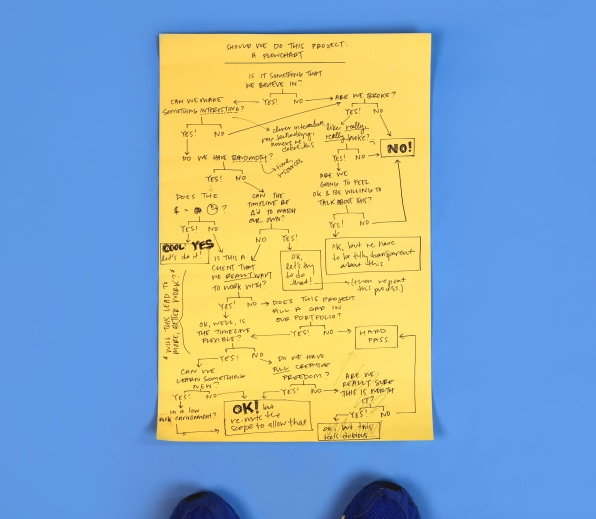 Herzog himself is interested in learning how to run a studio on his own, while Ayres wants to focus more on creating the kinds of environments that will help creative people do their best work (she already runs the freelance design community 100s Under 100). Partner Pedro Sanches is looking for more work flexibility so he can spend more time visiting family in Brazil.
So instead of trying to continue the studio, the partners foresaw that each of them would end up leaving eventually for these different reasons–plus, they wanted to stay friends and end on good terms. "We just saw a lot of studios and companies that maybe never addressed that and end up in a space where the partners don't speak to each other," Herzog says.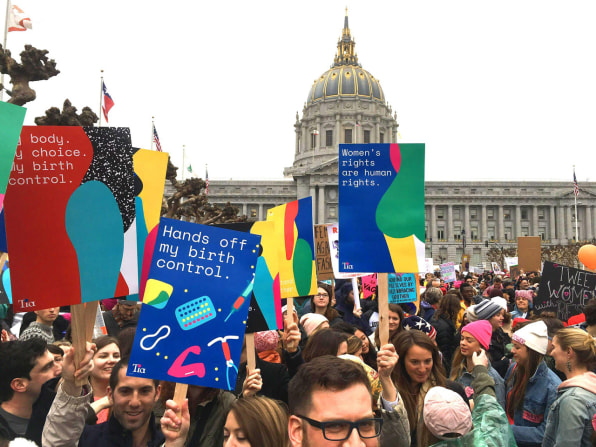 To set each partner up for their next endeavor, Hawraf will be paying for their health insurance through the end of 2019. The studio's profits have already been distributed among the four partners. "It's kind of like firing yourself from your own job with severance," Ayres says.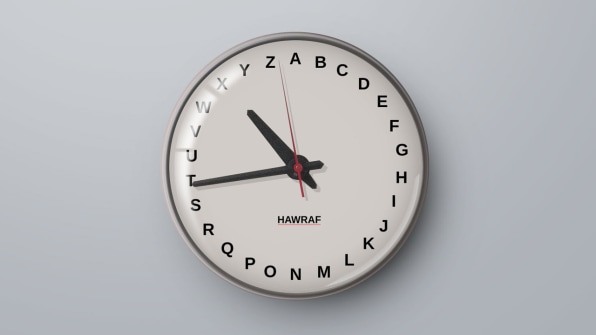 When I asked about a project the partners are most proud of, Herzog reminisced about the studio's first project, where the designers tackled 26 briefs in 26 hours as a way of finding their creative voice. It set a precedent for what the studio wanted to do in terms of transparency and radical creativity. The public Google Drive is a continuation of a similar ambition, passing on the studio's knowledge to the rest of the design community.
"It's nice to see those two projects bookend all this other great amazing design work, but maybe more than anything . . . transcend design for design's sake and speak more to access and the ability for people to do things and work creatively and make a life out of that," Herzog says. You can check out the Google Drive here.