---
Scroll through E.G. Daily's IMDb page and you'll notice two things: 1) there isn't a single gap in her résumé, and 2) that résumé is as random as they come.
Over the course of her 40-year career, Daily has written and performed No. 1 dance hits, voiced iconic cartoon characters including Tommy Pickles in Rugrats and Buttercup in The Powerpuff Girls, and starred in cult classics spanning Pee-wee's Big Adventure to Rob Zombie's The Devil's Rejects.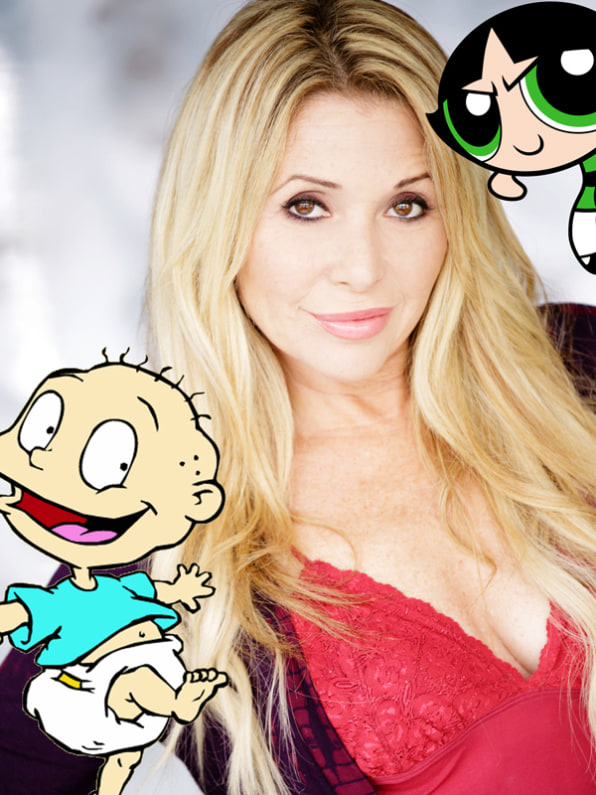 "I just was going by my intuition," Daily says in the latest episode of Fast Company's podcast Creative Conversation. "I was really open to trying things, which always led me something magical."
It's easy to just "go with your gut! or "follow your nose!" when everything in your life is still malleable. But, as Daily explains, once your career sets in place and kids come into the mix, intuition can give way to practicality.
"I went through a period where I was getting a little bit older. My kids were starting to get a little bit older and I started to get scared," Daily says. "I started to believe people who would say, 'You should just focus on your daughters.' And so I started thinking, 'Well, I guess that means it's dumb for me to keep trying to do my career.' And when I bought into that, I started to get depressed because I felt like a part of me was dying."
Daily's solution: Start listening to her encouraging–if a tad profane–inner voice again.
"No matter what anybody thought, no matter what I thought anybody would think of me, I said, I'm going to start saying yes to everything that I love–everything, that was a 'fuck yeah,'" Daily says. "If you listen to that 'fuck no' and that 'fuck yeah,' you have a much better life. It's a very simple way to guide things."
In this episode, Daily explains why creative ADD is a good thing and the importance of listening to your body. She also describes how she got through a recording session of Rugrats while in labor and why Quentin Tarantino called her a good luck charm.
Trust us, it's a conversation as random as that résumé of hers. Here are some highlights.
Be open (to Tommy Pickles)
"It was my first audition for an animated cartoon and I booked it. I had done a play and some guy saw me do the play and he's like, 'You should do voiceovers.' I'm like, 'I don't know how to do cartoons.' And then on my first audition, he calls and goes, 'You should go on this audition.' I was like, 'I'll get you on the next one because I'm busy today. They're putting carpet in my apartment.' And he was like, 'No, you should go.' And I booked it. It was the last thing I ever could have thought I was going to do. [I didn't grow up] saying, 'I'm going to be a famous cartoon!' But that's why I talk about being open to offshoots and things that might not be dead-on what you want, but they'll lead you to something more miraculous."
Don't force it–feel it
"Creativity is the ability for me to know when something's flowing and when something is not. Sometimes I could be just really having an amazing time doing some kind of music thing and then all of a sudden it's just, like, not flowing. And so what happens is sometimes you get into that thing where you try to force things and try to make it happen. My career's been all over the place, but in a good way, because I don't try to force it. At some point I just go, 'Okay, this isn't flowing. I'm going to try something else now.'"
Stop bitching
"On a day that I'm depressed–and that's not that often, but I do have my moments–I'll sit down and write a gratitude list. It's so beautiful when you do that because you get present. And when you stay in that place that resonates so much beauty and love, that helps take you out of that negative place that we go to in our brain so that you can actually bring into your life magic. If you're bitching and moaning and depressed, you kind of block magic from happening."