You have to be over 30 to remember a time when the internet felt like an infinite horizon free from corporate malfeasance. Justin Hall, dubbed by the New York Times as possibly "the founding father of personal bloggers," sure does. He was there in 1994 when just several hundred websites existed, and the first web browser, Netscape Navigator, had yet to debut.
To Hall, the web was a big party to which he wanted to invite people. Or a group therapy session. He started his personal blog, Links From the Underground, long before the word "blog" had been invented. The then Swarthmore College freshman divulged his deepest feelings and described, in detail, his sexual escapades. While some (Larry Page, Mark Zuckerberg, et al.) had visions of technological innovation and opportunistic fortune, Hall had a more existential pursuit, which he now boils down to, "Hey people, pay attention to me and help me be a better person because my dad didn't love me enough."
Giving impetus for this personal playback is the 20th anniversary rerelease of a documentary, Home Page, which director Doug Block made about Hall in 1999. This Sunday, Hall and Block will be hosting a screening of the film, sponsored by the Jewish Film Institute, at the Roxie in San Francisco, and there's another one next week in New York City, on Thursday, followed by more screenings. And in April, the film will be available on DVD and through streaming.
In 1996, Block was interested in making a documentary about the emerging internet and was repeatedly told that he should check out Hall's page. "What fascinated me about Justin was that what he was trying to get in real life, human connection and intimacy, was prevented by what he was doing online," Block says of Hall's oversharing tendencies, which would often alienate him from his friends and family. "He represents a time at the beginning of the internet when it was very innocent."
Hall began posting when there was a semblance of privacy, or at least a limit to who might see your homepage. Visitors on the web would only get there by either being told directly about the URL or by linking from another site. Early search engines such as Lycos and Yahoo! changed all that. Suddenly, complete strangers could plug in the word "fellate myself" and they'd go directly to Hall's site.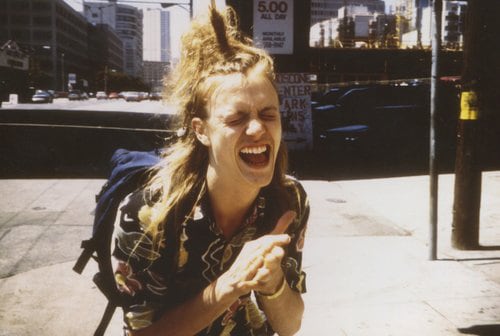 In Home Page, Block trails Hall as he proselytizes for the web as a guest speaker to the more traditional Newspaper Association of America and on a nationwide bus tour. Block interviews Hall and his friends who wrestle with their interpersonal dynamics in chat rooms and real life. The film ends wistfully, with different people, including Block and Hall, separately typing on their '90s-era, clickety-clackety keyboards, looking to connect online.
After the film premiered at Sundance and aired on HBO, Hall went to work in Japan and then returned to the U.S. He fell in love, and when he couldn't reconcile his online and IRL lives in 2005, he swore off blogging and had an emotional, tearful breakdown, which he dubbed "dark night," and posted for all the world to see. He got married, got divorced, scored venture capital money for a gaming company, and lost it when his web-surfing game flopped.
"Justin is so smart. I always thought he would either become a young Steve Jobs or Bill Gates," Block says.
Over the years, Hall's pioneer blogger peers have dispersed themselves. Matt Haughey, who read Links From the Internet in 1994 and was influenced by Hall, calls him "Godfathery" and a "proto-pioneer." Haughey created Metafilter, a community weblog, and is now a senior writer for Slack. Jason Kottke, whose design work helped launch an armada of websites, maintains kottke.org. Anil Dash, who became an adviser to President Barack Obama's Office of Digital Strategy, is the CEO of Glitch. And Heather Armstrong has successfully evolved as the queen of the mommy bloggers and a best-selling author.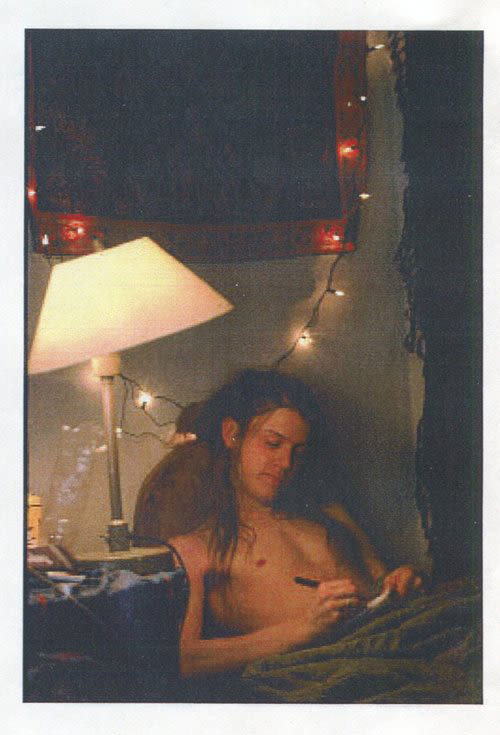 But the emotional toll of being an all-revealing blogger, plus a truly bad case of carpal tunnel syndrome, contributed to Hall slipping into relative anonymity, which suits him just fine. He attributes his lack of entrepreneurial ascendency to not having had a hunger to prove himself. And he says he didn't have the drive to make a ton of money because he grew up in a family of means in Chicago.
Hall now lives in San Francisco, has remarried, and is thrilled to be the father of a toddler. And he finally cashed in one golden ticket from his early internet trailblazing. Back in the day, he scooped up a few URLs when they were literally free. Although he tried, unsuccessfully, to register fuck.com, and he let astrology.com go (he didn't want to pay a couple bucks a month to maintain it), he scored bud.com. And he didn't let that one get away–even when, according to Hall, the Anheuser-Busch company offered him $50,000 for it.
In 2018, he and some partners launched bud.com as a recreational cannabis delivery site for Californians. Hall is the chief technology officer and work is "all-consuming," along with full-on daddy duties. And although he says he suffers from "online posting PTSD," he has returned to intermittent blogging, perhaps without balls-out openness, but still with raw poignance. Consider this bit from a January 23 post, wherein he reflects on the upcoming rerelease of Home Page:
I could write here on links.net all kinds of opinions on the web-that-was. But that would be like spray painting dust and spider webs on this already-dilapidated art objet. Better to ramble on them in person at some venue, where I can grab free drink in a plastic cup bound for an ocean gyre, while I eye some attractive sort in the front row and imagine how old I must seem to them, and yet how immature.
It's a sweet reminder of the honest, emotional writing that once drew Block and early adopters to a unique voice hearkening the humane promise of the internet.
This story has been updated.