For years, Tumblr had been the most freewheeling of the major social networks. While Facebook could be unnecessarily prudish–like removing posts that included artworks and historical photos with nudity and even images related to breastfeeding–Tumblr was a home to nearly anything. Topics and content included breast cancer, self-harm, erotic art, BDSM (bondage, dominance, sadomasochism), and even hardcore porn.
But with Tumblr's strict adult-content ban, which began a slow rollout in December, kinky bloggers fled the site–searching for, and trying to build, new communities. One of the fastest growing of these sites is relative newcomer newTumbl, which has gained about 40,000 blogs since it launched on December 31. True to its name, the site closely resembles Tumblr–at least the NSFW parts that are now banned. But newTumble is also promising ways for posters to earn money for original content–what may be a growing trend.
---
Related: Seven weeks after NSFW ban, Tumblr still bulges with porn
---
Warning: Some of the links in this article go to NSFW sites.
Plenty of other startups are pursuing the post-Tumblr space, too. MojoFire, a site created by members of the BDSM community but aspiring to host all types of content, has not yet launched. Yet others were already in the works before the Tumblr porn ban and have seen a large influx of refugee bloggers. For instance, Pillowfort–another site meant for a broad community–has been straining with the arrival of former Tumblr users, forcing it to limit new sign-ups.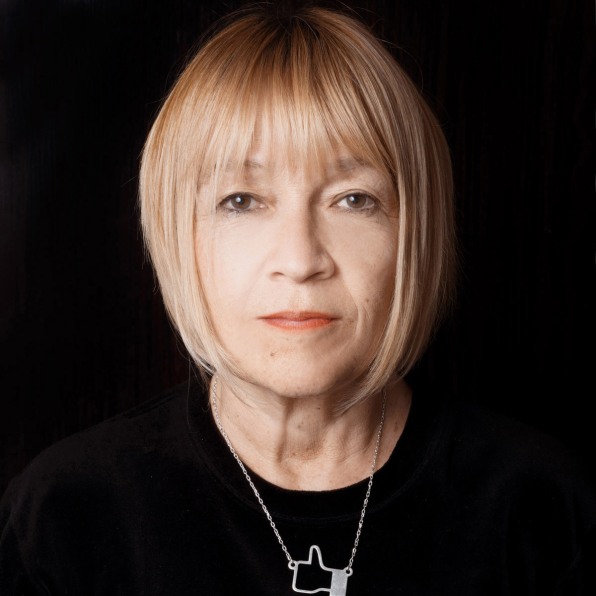 Among the sites benefiting from the Tumblr exodus is a relative veteran, MakeLoveNotPorn (MLNP). It's provided a hub for user-generated "social sex" videos since 2009. Most online porn filters would certainly label the videos as such, but founder Cindy Gallop frames the site's content as an antidote to mainstream porn and its warped messages about sex.
"In an era where hardcore porn is more freely and widely available on the internet than ever before . . . there is an entire generation growing up that believes that what you see in hardcore pornography is the way that you have sex," she said in a slightly NSFW 2009 TED talk where she launched the site.
Gallop says she's not against hardcore porn, but she doesn't want people to think that real life should imitate porn art. "Pro-sex. Pro-porn. Pro-knowing the difference," goes the site's motto.
---
Related: Tumblr's NSFW castaways are flocking to these lifeboats as a ban looms
---
"Social sex videos on MakeLoveNotPorn are not about performing for the camera," she tells Fast Company. "They are about doing what you do on every other social platform, capturing what goes on in the real world, as it happens spontaneously in all its funny, messy, glorious, silly, awkward, comical humanness." (She may be underestimating how heavily produced some Instagram posts are.)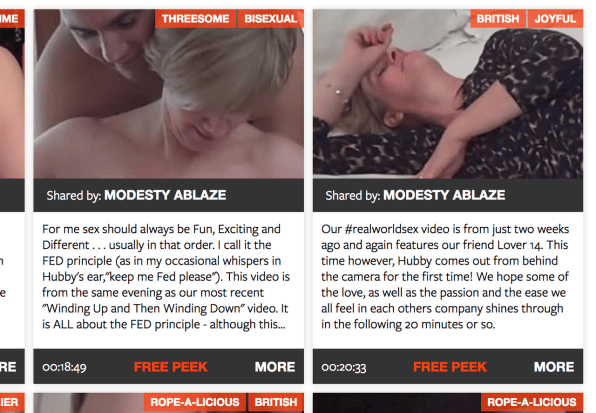 Gallop says that mainstream social networks are closer competitors than traditional porn sites. Despite that, MLNP hasn't had much of a social component–other than the ability to see what videos other users have rented or shared. Most people are watching, not filming. The site averages about 100,000 active monthly users, says Gallop. Around 400 people (ranging from their 20s to 60s) created content in 2018, with the top 10 earning an average of $4,000 in streaming rentals last year.
The limitations were due to funding, says Gallop. "This is the only area nobody is ever encouraged to be an entrepreneur in," she says. "In 10 years I've only been able to find one investor who got it."
---
Related: When prude investors cockblock sex tech, no one gets off
---
With $2 million in new funding from the same anonymous investor who helped her launch the site, Gallop has launched a Facebook-style timeline, with photos and text, as well as "reengineering the platform so that our user experience would be a lot less embarrassing."
Gallop also wants to expand the content on offer into new areas, such as sex education and erotica.
The timing is not coincidental. "When Tumblr announced the [NSFW] ban, that's when I said to my team, let's move forward," says Gallop.
But MLNP is moving into crowded territory–not only new Tumblr-like alternatives, but social networks like Sharesome. It already looks like an NSFW version of Facebook, with lots of amateur dirty photos and videos–some rather polished, some absolutely not. However, it's also loaded with profiles by professional porn creators, whose posts are teasers for their business.
The value proposition Gallop makes is that all their content is genuine. "We do something that no other platform does, which is human curation," says Gallop. Her staff watches every video from beginning to end to make sure that it is real, showing "open natural, healthy, sexual public expression."
As such, Gallop sees the site as more than a place to watch sex, but a place to identify with it–for users to understand and express their sexual, sensual identity. "We want to get to the point where one day you might be on a first date, and you would get your phone out, and you would hold up your profile on MakeLoveNotPorn and say this is who I am sexually," she says. "And you're completely comfortable and relaxed doing that."

This story has been updated.