"I don't ever want anyone else to experience the challenges I experienced," says Kerry Ann Rockquemore. The former professor and founder of the National Center for Faculty Development & Diversity (NCFDD) is recalling how she launched the business back in 2010.
The idea for the NCFDD was born from Rockquemore's exasperation with campus politics and fighting the old boys club. The training company aimed to help women and scholars of color navigate academia, but, the challenges for the African American female founder were just beginning.
"It would come as no shock," Rockquemore says, that the skills she amassed during her academic career were the polar opposite of what she'd need as an entrepreneur. Yet while her native Detroit had a startup scene, Rockquemore got turned down twice by incubators. So she was left to figure everything out herself. Luckily for Rockquemore, the NCFDD was profitable from the start and that allowed her to fly to Silicon Valley twice a month, to network and work on getting funding.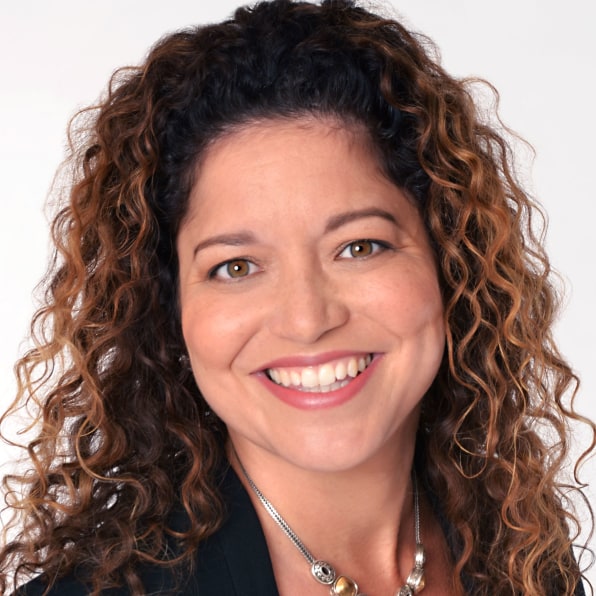 After building the business for years, Rockquemore hired a CEO in 2017. "That left me with a lot of time and energy to invest somewhere else," she says, admitting she was very interested in supporting and mentoring other women entrepreneurs. And one way to do that was to become an angel investor.
The challenge there, according to Rockquemore, is that there are lots of angel groups across the U.S. but very few teach individuals "about the how." In other words, for an amateur investor, this is the perfect group to gain knowledge of best practices, due diligence, valuation, portfolio strategies, and measuring impact. She also wanted to be in a community of investors interested in supporting female entrepreneurs of color.
There is no shortage of women entrepreneurs who needed that funding. An average of 1,821 new businesses per day in the U.S. between 2017 and 2018 were started by female founders, according to analysis in the 2018 State of Women-Owned Businesses Report, commissioned by American Express. This represents a significant jump from an average of 952 per day between 2012 and 2017. And as of 2018, women of color account for 47% of all women-owned businesses–with black and Latinx founders representing the biggest growth.
Alongside this growth of women entrepreneurs, the number of female angel investors has increased. Although it is hard to put a precise number on them (because many investments are made privately and not subject to disclosure) the Kauffman Foundation estimates in 2016 there were about 300,000 self-described angel investors and 26% were women (only about 5% were underrepresented minorities). There's still quite a way to go to reach parity, but Pipeline Angels aims to change that.
Rockquemore says that she discovered and joined Pipeline Angels in New York, even though they didn't have a cohort local to Detroit at the time. Their collaborative learning model appealed to her, and the pitch summits allowed for collectively investing in startups.  Many entrepreneurs of color lack the network to be introduced to potential investors. And their families and friends lack the money and resources to back them while they bootstrap.
Since Pipeline Angels launched in 2011, over 300 members have completed its angel investing bootcamp (which costs $4,500 for workshops, mentoring, and practice) and have poured more than $5 million into over 50 companies through its pitch summit process.  Each participant invests a minimum $5,000 into at least one woman- and/or nonbinary femme-led for-profit social venture selected by the cohort at the end of the program.
Funding the doubly invisible entrepreneurs
Pipeline Angels founder and CEO Natalia Oberti Noguera points out that their goal is to be as inclusive as possible. Oberti Noguera, who identifies as a cis queer Latina, says that even she had to take a moment to recognize her own cis privilege after receiving a DM on Twitter from an individual who wanted to apply to Pipeline Angels Pitch Summit but didn't know if they could because they are nonbinary.
"From that, we expanded the language [of our criteria for investors]," says Oberti Noguera, noting that when "the most marginalized are leading the conversation, that is when inclusion happens." As a Latina, Oberti Noguera maintains she's "really committed" not to perpetuate systems they are aiming to disrupt–as in, not continuing to build homogenous investor communities.
Recalling a conference in which a well-known white male investor was asked who he'd be most likely to fund answered "someone like me," Oberti Noguera pauses. "More white women investing in white women is not the answer," she explains. Creating a more inclusive community of angel investors, says Oberti Noguera, with naturally result in a broader more inclusive deal flow.
To that end, Oberti Noguera says Pipeline Angels is moving to create cohorts in the heartland. Most of the entrepreneurs they fund don't have the resources to head to Silicon Valley or New York or Boston where investors are plentiful. Entrepreneurs of color in the Midwest, she says, "are doubly invisible." Yet they can have a huge impact on the economy.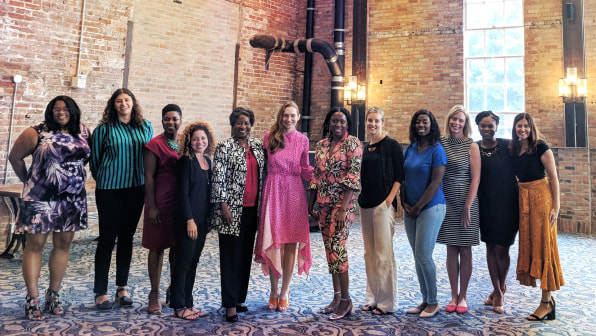 A 2018 study by the Walton Family Foundation found all 19 states in the heartland lagging behind their coastal counterparts in the innovation economy. According to Pipeline Angels' data, coastal VC firms have increased their investments into heartland startups, but there are not many firms within the region itself and the more active investors are predominantly white men. This says Oberti Noguera, "made me more committed to amplifying those [founders] in those communities making sure our members uplift and amplify work that they are doing."
Rockquemore underscores that it's not just about the funding. "Investing is really important but mentoring matters," she contends. Pipeline Angels is equally committed to invest and mentor the founders.
According to Jonathan Ortman, founder of the Global Entrepreneurship Network, a study revealed that startups that received funding were 20% to 25% more likely to survive after four years and up to 19% percent more likely to have grown to 75 employees. But he says, "By serving as mentors and advisors and taking an active role in growing a company, angels are life-savers when startups pass through the aptly named 'Valley of Death,' the critical point when success or failure hangs in the balance."
Training the investors
Which is why Pipeline Angels trains and mentors the investor cohort, too. Rockquemore points out that bias training before her cohort selected the founders they wanted to invest in revealed a surprise.
"I have a strong bias towards education and extroverts," she says, confessing, "I was looking for somebody like me." Pipeline Angels, she says, is building investor awareness "not just of who's in the room, but changing how they make choices."
New Pipeline Angels cohorts will be launching this spring in Austin, Bozeman, Cedar Rapids, Chicago, Cincinnati, Cleveland, Columbus, Dallas, Fargo, Houston, Minneapolis, New Orleans, Salt Lake City, and St. Louis.
For Oberti Noguera, the objective is simple: "How can we normalize the conversation so that white women are not the default [when we think about women]."
CORRECTION: The tally of membership and investments made by Pipeline Angels has been updated to reflect their most recent numbers to date.