When I'm browsing for a new outfit online, I instinctively scan a brand's website, looking for the words "free shipping and returns." And if I don't see a flexible return policy, I think twice about making a purchase. After all, it's risky to ask a customer to buy jeans or a button-down on the internet. What if it doesn't fit? What if the color looks different in person?
Over the past two decades, e-commerce has grown rapidly. Today, 27% of apparel sales are made online. There's no doubt that being able to buy clothes online is more convenient than going to a brick-and-mortar store, where you need to try on the garments in a public changing room. Instead, we've gotten used to browsing from the comfort of our sofa and trying on outfits in our bedrooms. But part of the reason buying clothes online has been so popular is that many brands make it possible to return unwanted items without hassle or cost.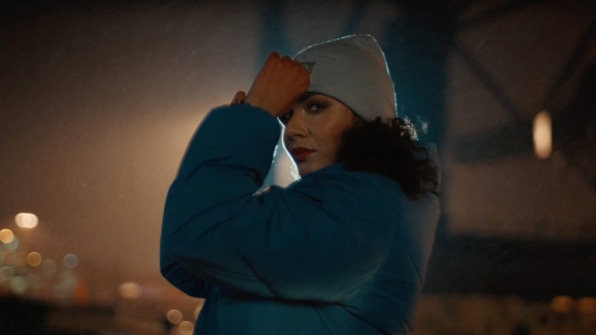 A recent survey found that 40% of all online clothing purchases are returned. Many consumers actually buy clothes with the explicit goal of returning them; for instance, they buy several sizes of the same product to see which one fits. Some consumers also admit to wearing an outfit to pose for a social media photo before returning it. In our haste to slap a return label on a package and ship it back, we tend to ignore the cost of this behavior.
Fashion Revolution wants to shed light on the problem. The Belgian organization brings together people from across the fashion world to help make the industry more humane and sustainable. In a new video, Fashion Revolution shows women trying on clothes on highways, surrounded by trucks and traffic. It's a way of illustrating that while the act of trying on clothes at home seems fun, convenient, and glamorous, the real cost exists on the highways of the world, where trucks shuttle the goods to and from your house, polluting the atmosphere and contributing to global warming.
It's hard to pin down the environmental cost of returning clothes specifically, but the evidence suggests that it is significant. In 2016, transportation overtook power plants as the top producer of carbon dioxide emissions for the first time since 1979. A quarter of this footprint comes from medium- and heavy-duty trucks doing last-mile deliveries, after goods have been transported by plane or ship to a warehouse. In the past, trucks only needed to go to clusters of malls or shopping centers, but now they are going back and forth to people's houses. As Miguel Jaller writes on Vox: "Today, most packages are now going directly to residential addresses. We've traded trips to the mall, in relatively fuel-efficient cars, for deliveries to residential neighborhoods by trucks and other vehicles." And this demand for speedy delivery and returns means that trucks are often less than full than they were previously, which increases the carbon footprint of each individual item you buy or return.
Another cost of returning goods is that many brands can't resell them. Sometimes the items don't come back in perfect condition. A silk blouse may be too creased to send to another customer, for instance. Or a part may be missing. Or it may just take too long to process the return that other consumers may no longer be interested in buying the item. Consider what happens to all those holiday sweaters that are given as Christmas presents, then returned. While Fashion Revolution doesn't delve into this in the video, several industry analysts say that brands bear the cost of this wasted inventory, which may ultimately end up in a landfill, unused.
By now, many companies have built in free shipping into the cost of products. And consumers have come to expect to be able to return products easily, at no cost or risk to themselves. So a brand that rescinds free shipping is likely to put itself at a competitive disadvantage. Brands themselves, in other words, are unlikely to help bring about the change needed to reduce the environmental footprint of returns.
So what should consumers do? There are three simple–if not necessarily easy–ways for us to curb our dependence on free return shipping.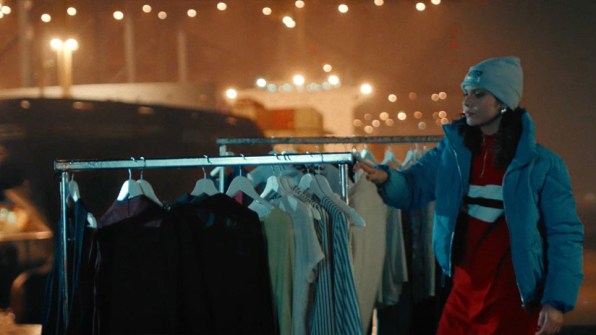 Know your size
Many brands are investing in opening, or improving, their brick-and-mortar presence. Many of these brands–including startups that launched on the internet, like Everlane, Cuyana, Universal Standard, and MM.Lafleur–are working hard to make physical stores more enjoyable to visit than the generic mall experiences of yore. But they're also focused on giving customers an opportunity to test out products in person. This allows you to better understand what sizes work for you, so you can pick your size with more confidence when you shop online. This is important because there is no standard sizing in the fashion industry, and one brand's medium may be another's extra large.
Fashion Revolution recommends carefully reading product reviews as well, to further refine your sizing. This is crucial because brands can be cavalier about their sizing, reworking sizes from one season to the next without letting the consumer know. Annoying as it is, the burden is on consumers to figure out how exactly they fit into a brand's sizing rubric.
My advice? Figure out your size at your favorite brands–the ones you go back to year after year–and stick to those.
Group your packages
Another way to reduce your impact is to organize your online shopping so that you're not buying items piecemeal, but ordering several items at a time, so they end up in the same package, which means the mail truck is only making a stop at your house once, rather than several stops. If you're buying your kid's outfits for the spring, for instance, this could mean putting items in your cart, and leaving them there for a few days to see if you need anything else from that brand. (This also helps cut back on impulse buys–good for the environment and the wallet.)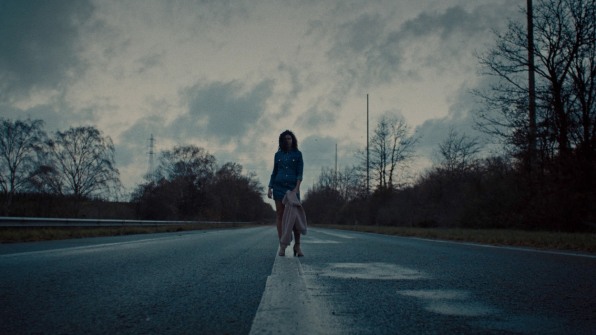 Buy fewer clothes
Thinking about the impact of returning clothes might encourage you to make more profound changes to your consumption habits. Fast-fashion brands like H&M and Forever 21 have tried to convince us that clothes can be disposable items that we wear a few times and discard. With the advent of e-commerce and Instagram, it has also become all too easy to buy clothes on a whim, whether on a boring bus ride or while waiting in line at the grocery store.
None of this means you need to abandon your love of fashion altogether. There are plenty of ways to shop responsibly and still have fun with your clothes. It's just a matter of considering where your clothes come from and how many of them you're buying. It might be time to embrace vintage stores, or simply cut down on the clothes you buy each month. It's good for the environment–and better for your savings account.