The music industry seems more consolidated than ever, but startup accelerator Techstars continues to bet on its future. Because where there are giant players, there are overlooked new market opportunities.
Now in its third year, Techstars is announcing nine new companies that are using artificial intelligence, augmented reality, deep learning, and more to reshape the music industry. Since it launched in 2017, Techstars Music Accelerator has helped to support the visions of 21 startups catering to everything from ticket sales to music generators–and the 2019 class further broadens that scope. Here's the new class:
The Music Fund (San Francisco): a platform that uses a data-driven, smart-pricing algorithm to offer up-front cash for a portion of any artist's royalty income from streaming
SuperRes (Brisbane, Australia): uses artificial intelligence to separate, classify, and up-res audio for the purpose of audio search, discovery, recommendation, personalization, and quality enhancement
Inklocker (Los Angeles): a decentralized global network of on-demand manufacturers
Replica (Brisbane, Australia): uses artificial intelligence to create the next generation of games, films, music, and other media with access to millions of "Replica" voice actors on demand
Marble AR (Los Angeles): an augmented-reality platform that creates live music experiences with visuals, lights, sounds, physical object interactions, and audience participation
Mila (Paris): creates music therapy methods to diagnose and rehabilitate neuro-developmental disabilities
Rhinobird (Santiago, Chile): designs interactive video players
EmbodyMe (Tokyo): the parent company of the app Xpression, which allows users to create realistic videos with deep learning
Signal Distribution (New York City): this company is currently in stealth-mode; details will be revealed at a later date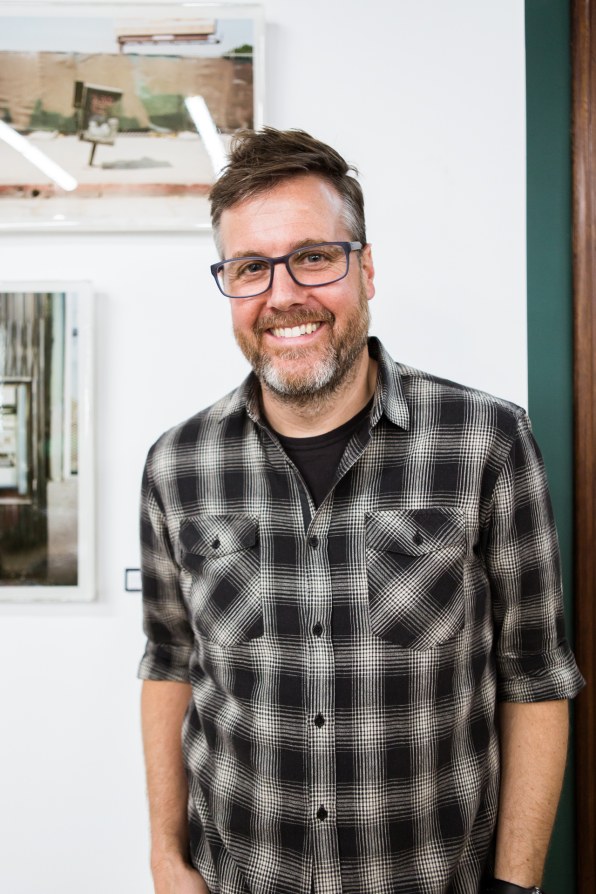 "We're hoping to be a window to where culture is headed," says Bob Moczydlowsky, managing director of Techstars Music and former head of music at Twitter.
Alumni of the program include Blink Identity, which is working with Live Nation and Ticketmaster to experiment with facial recognition technology at events, and Amper Music, the leading AI music producer that raised nearly $10 million in funding last year.
The Techstars Music Accelerator is partially funded by prominent companies across the music industry that also serve as mentors for the startups. This year's partners include Warner Music Group, Q Prime Management, Bill Silva Entertainment, Silva Artist Management, Sony, Concord, Royalty Exchange, RecoChoku, AVEX, and Peloton. A fitness company like Peloton may seem like the odd one out in this group, but it's completely in-line with Techstars Music Accelerator's forward-thinking agenda.
"Big subscription-based businesses get to a point where they get so many subscribers that they start to expand horizontally and move out into other kinds of content–and Peloton is in an interesting spot," Moczydlowsky says. "All of their content includes music. Their ability to break songs is emerging. Their ability to influence genres and the way people consume when they move physically is growing."
The Techstars Music Accelerator starts February 4 and ends May 2 with a demo day in Los Angeles, where the nine startups will present their products to more than 300 venture investors, music execs, and entertainment and tech leaders.
"Our job is not today–our job is five to seven years in the future," says Moczydlowsky. "We're looking for startups that can be billion dollar companies."