David Lee Roth enters the room in a plaid suit and newsboy cap, happy and mellow. Before long, though, Roth, best known as Van Halen's frontman, slips into performance mode: He is gregarious, over-the-top, flashing his impish smile at every opportunity. You can tell he has practiced some of his key phrases, such as, "I never stopped being a Boy Scout!" The words roll off his tongue in virtually the same cadence each time.
But after about 45 minutes of stagecraft (and a scotch), Roth sheds a bit of his rock-star persona and adopts the tone of a passionate entrepreneur. He is, after all, in New York on this blustery winter day to talk about Ink the Original, his self-funded, new skincare line for men and women with tattoos.
Roth got his first tattoo, a little seahorse on his ankle, 40 years ago. Retelling the story, the 64-year-old warns: "Got to be careful that you don't make a permanent reminder of a temporary state of mind. You want permanent reminder or permanent state of mind."
A few decades later, when he was perhaps in a more permanent state of mind, he moved to Tokyo and spent 300 hours getting a dragon tattoo that covers his back and part of his arms, and kabuki faces on his chest in the traditional Munewari style. (An unadorned strip of skin in the middle of the chest allows a kimono or dress shirt to be partially open without revealing inked skin.) Roth was tattooed at Sunsqlit studio by the legendary Japanese master Horiyoshi iii, who has over 45 years of tattooing experience, and a younger artist named Nihei. The line work was tattooed by machine, and the color was hand-poked using traditional Japanese methods for which Horiyoshi III is revered.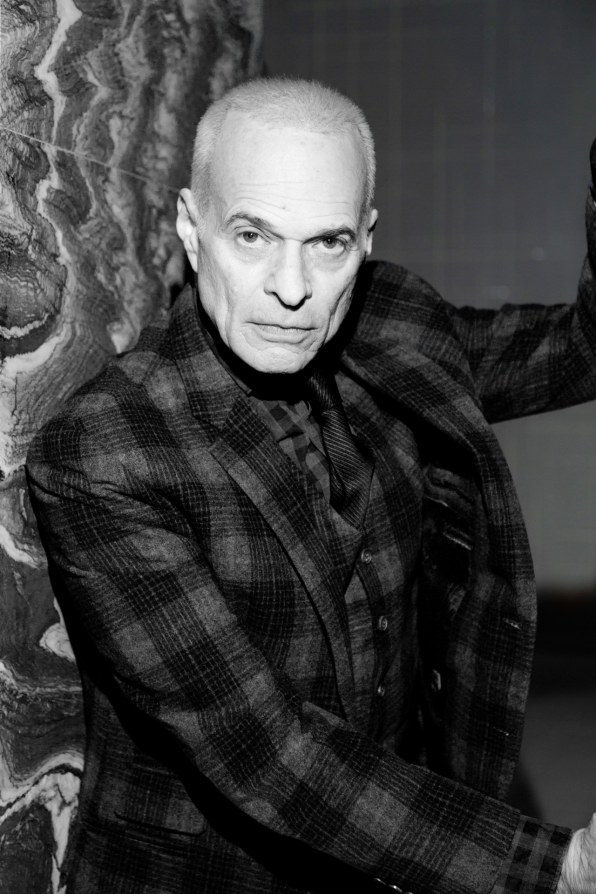 Roth says he created Ink the Original partially out of a desire to protect his tattoos from fading and sun damage. An avid outdoorsman, Roth also wanted to create an environmentally friendly product. The idea originated some three years ago, and he soon engaged Patty Leonard, an entrepreneur and strategy expert, as brand architect. Ink the Original assembled a team of researchers and marketers to begin prototyping sunscreens and moisturizers.
The Ink line, which today consists of two sunscreens and brightening balm for tattooed skin, is paraben and paba free, with no artificial colors or dyes, and it is approved by People for the Ethical Treatment of Animals and Leaping Bunny, a cruelty-free certification program. The sunscreen spray and brightening balm, a moisturizer, are reef safe. The sunscreen stick is not.
Roth says he is positioning the skincare products as necessities, not luxuries, despite premium prices ranging from $24 for a 0.4-ounce sunscreen stick to $40 for a large tub of brightener. "You wouldn't take a new baby lamb jacket, that butter leather, and leave it out in the sun for 20 minutes," Roth says. Yet "we think nothing about putting ourselves out there in that same environment."
(There's little question Roth and his team have created a safe skincare product; I tested the entire line on my extremely sensitive skin, and didn't have any negative reactions. But it is hard to know if the Ink products are more tattoo-friendly than the very best certified skin creams on the market today.)
What is tattoo-friendly is Roth's marketing approach. He's named tattoo artist Ami James as creative director of Ink the Original. James, who appeared on the television show Miami Ink, also is cofounder of Tattoodo, a tattoo-centric website with more than 500,000 artists on its platform, and 20 million monthly users. The addressable market for Ink the Orignal's products is large and growing: About a third of Americans have at least one tattoo (up from 21% in 2012), and half of millennials are inked, according to a 2016 Harris poll.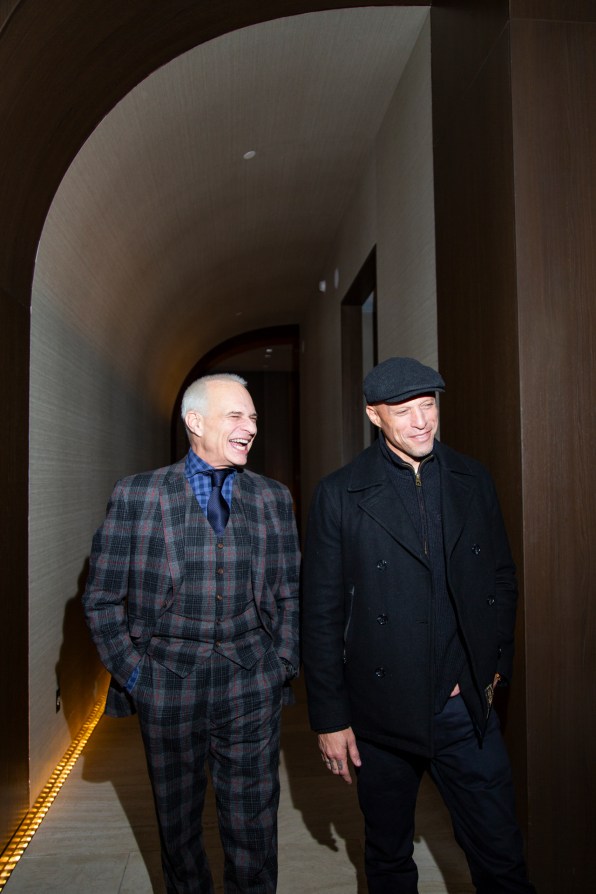 James, 46 years old, suggests that the quality of the products and Roth's sense of mission—not the founder's notoriety as a rock star—will drive sales, especially among younger consumers, who tend to value authenticity over celebrity pitches. Indeed, if you visit the Ink the Original website (the only place the products can be purchased for now), there's no mention of Roth unless you scroll down to the "press" section of the site where you'll find a handful of stories about the company's colorful leader.
"At the end of the day, we have a gentleman who put up his own funds, didn't go looking for money, didn't trade out his name, his celebrity, and he could have," says Gerri Leonard, Patty Leonard's sister and Roth's business manager. "In fact, it's been a battle to get him to even say he was our founder." Roth confirms he has invested $7 million of his own money in the business.
The newly minted entrepreneur is taking a page from direct-to-consumer stalwarts such as Warby Parker, Harry's, and Casper. He plans to use consumer data from web sales to glean consumer insights to drive new product launches. Ink the Original is the first in what Roth hopes will be a portfolio of outdoors products. "Everything you'll need in your RV," he quips. He's formed a parent company, Laugh to Win, with offices in Los Angeles and New York, through which he hopes to release as many as 60 products.
Roth's go-it-alone approach to financing his enterprise may have been shaped by his 30 years in the music business. The only time his energetic demeanor turns slightly grim is when he briefly talks about recording deals that favored the labels over the artists. "This is the first time in my life I'm working as a free man," he says. (In addition to his career as a musician, Roth worked as an emergency medical technician in New York, answering 911 calls.) Indeed, he shows an unbridled enthusiasm for his new venture (60 outdoor products!) that is matched only by his passion for adventure travel, which, in turn, has influenced his business.
At our meeting, Roth spoke affectionately about his travels, especially swimming in the reefs off Mo'orea, the island in the South Pacific, in 1968. "It was the most spectacular reef that you would ever see, starting waist deep," he says. A realization that such reefs are in danger prompted him to build a product line made of natural ingredients, without toxic chemicals. "I realized that reef-safe was important and built it into" the business. Put another way, he's doing his part to save the planet, one tattoo at a time.