Last January, CVS Health announced an ambitious goal to rid beauty aisles of digitally altered imagery. Dubbed CVS Beauty Mark, the two-year-long effort would involve a product watermark alerting consumers that models had not been Photoshopped. It would be reflected in stores, ad campaigns, as well in social media efforts. The company was on a mission to not only transform its own inventory, but to compel brand partners to do the same.
"We will not digitally alter or change a person's shape, size, proportion, skin, or eye color or enhance or alter lines, wrinkles, or other individual characteristics," the company promised. It hoped to achieve full beauty campaign transparency by 2020.
Today, the retail division of CVS Health announced significant progress: 70% of all beauty imagery in stores is now compliant with the no-manipulation standard, it said.
"Consumers aren't feeling good about themselves when they see unrealistic images in fashion magazines, online, and in their social feed. And the industry is propagating that," CVS Health president Kevin Hourican tells Fast Company. "We wanted to stand for a change within our stores and with our media platforms."
As the second largest beauty retailer in the country, CVS was able to convince numerous brands to join the cause. Partners include Neutrogena, CoverGirl, Revlon, Olay, Almay, Aveeno, Rimmel, L'Oreal, Maybelline, Unilever, Burt's Bees, and Physician's Formula, among others. The brands had to shoot entirely new campaigns and work with the CVS marketing team to ensure authenticity standards.
"It was not a small task. We couldn't have done it without our brand partners," says Hourican. "One could have thought that they would be resistant to this effort, and the complete opposite is true: They've leaned into it in a meaningful way."
These are not the first brands to embrace the "body positivity" movement. Fashion brands like Aerie and Modcloth issued bans on Photoshop, while Dove has supported demonstrating more realistic imagery of women for years. This past summer, beauty brand Urban Decay released a campaign that explicitly showed models' unedited skin, with close-ups of visible pores, wrinkles, and sun spots.
"This unrealistic image that is being portrayed through the industry is a health issue," stresses Hourican. As a father of two teen girls, he says he was influenced by the stat that the 90% of teenage girls feel worse about themselves after seeing a fashion magazine or their Instagram feed. "It saddens me to think that they're being inundated with these images of attainable and unrealistic beauty."
Meanwhile, countries such as Israel and France legally require advertisers to disclose when imagery of models has been digitally modified.
Researchers have long known that idealistic, false imagery promotes unhealthy thinking and negative body image issues in young women. That can cause a number of mental and physical health issues down the line. But simply labeling an image "digitally altered" doesn't necessarily lower the pressure on women.
In a 2016 study published in Health Care Analysis, researchers Fiona MacCallum and Heather Widdows explained that a growing number of studies found that labels alerting consumers of digital alterations did not improve their negative effects on women, and actually, might have the reverse effect.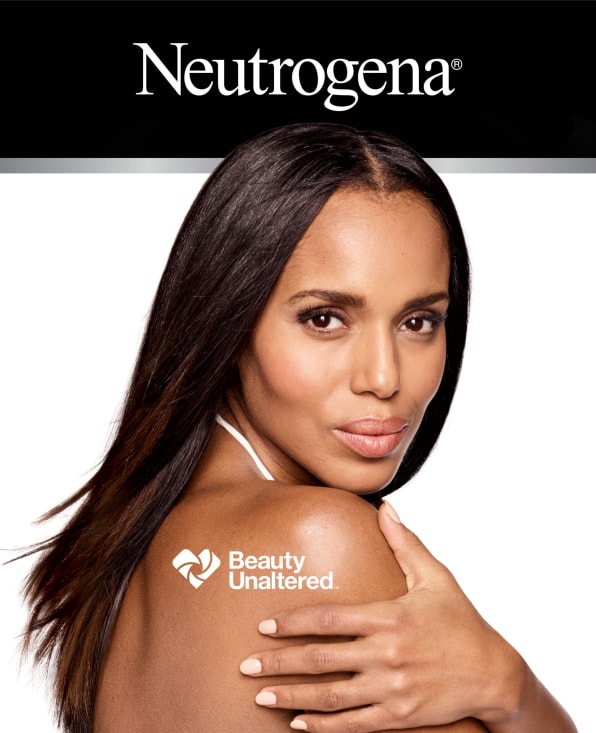 In one experiment, one group of women were shown images of swimsuit models with the tagline "the image below has been digitally manipulated to enhance the model's appearance." The second group was given no such disclaimer. Surprisingly, the first group reported a "greater desire" to look like the altered swimsuit models, and even rated the models as more attractive. The researchers called this the "boomerang effect," in which awareness of Photoshopping increases rather than diminishes the influence of the images.
"If an image is considered desirable, digital alteration disclaimers are not helpful and may actually be harmful," stated the paper.
In this sense, CVS is attempting to break the cycle by encouraging brands to halt Photoshopping. While many purpose-driven companies have been criticized for more or less offering nothing more than lip service, CVS Health boasts a history of taking action. In 2014, CVS Health became the first national retail pharmacy chain to stop selling tobacco products and even introduced its own smoking cessation program. And in 2017, the retailer announced it was getting rid of sun protection products under SPF 15 after it was discovered that such a low number offered little to no benefit.
"We've made a number of choices across our retail business to remove products from our stores that we didn't think were appropriate," reflects Hourican.
So when it comes to taking on unrealistic beauty standards, CVS Health wanted to take a bold stand–not just slap on a disclaimer. Hourican says it's a more professional way of proving the company's stance, which holds that models are perfect as they are, no airbrushing required.
"Our CMO [Norman de Greve] uses a line and I'll steal his quote: When did the most beautiful women in the world become not beautiful enough?"
By 2020, the few brands that do not abide by authenticity standards will showcase a sticker notifying the consumer that imagery has been "digitally altered." But at the current brand participation rate, CVS Health predicts far more brands–both big and small alike–will join the effort.
As Hourican explains, "the fact that people are rallying around the cause is something we're proud of–I think it's because what we're doing here is the right thing to do."