When we think of a technology's trajectory, we generally imagine it evolving over time–becoming more useful, more sophisticated, more delightful. The telephone developed from handcranks and party lines into the smartphone; automobiles are well on their way to becoming fully autonomous.
But today, the World Wide Web–our most vital communications technology–seems to be devolving. The online experience is deteriorating before our eyes. Adjectives like "open" and "empowering" are rarely used anymore to describe the present web. Instead, it's words like "polarizing," or "insecure," or "fake."
In recent years–and 2018 specifically, with the Facebook-Cambridge Analytica scandal–the web's ills have entered the mainstream conversation. Journalists, policymakers, researchers, and everyday citizens are now more adept at identifying some of the web's problems, from biased algorithms and malicious bots to rampant misinformation. But while we are getting better at diagnosing these symptoms, actual prescriptions are rare. And those prescriptions that do exist are often ineffective. Some suggest the Silicon Valley giants police themselves. Others suggest drawing up regulations that are hard to agree on, challenging to enact, and even more difficult to enforce.
There are a few bright spots: Legislation like the EU's General Data Protection Regulation (GDPR) takes a useful step toward protecting individuals' online data. CEOs like Twitter's Jack Dorsey have appeared contrite before Congressional committees, and made public pledges to do better. But even if some regulations might work in part in Europe, they aren't as easily duplicated in the U.S. or China, where most major tech companies are based. And unfortunately, despite pledges, disinformation and harassment are still rife on Twitter–to say nothing of Facebook or YouTube.
There is, however, another solution–one that doesn't rely on companies reluctantly putting user interests before profit, or on the efficacy of long-shot regulations. We can harness existing technologies, and ages-old business models, to actually fix the broken user-platform dynamic.
Currently, data-gathering platforms like Facebook and Google wield all the power online. From advanced tracking technology, to impenetrable privacy policies, to AI and ubiquitous IoT, these platforms know far more about users than users do them. Users are exposed–and so relinquish valuable and deeply personal data for products and services. We cede our entire list of friends and acquaintances for Facebook's services; we trade our shopping habits and history for Amazon's convenience.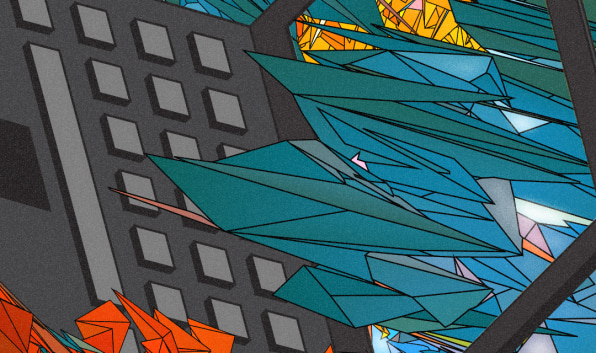 Further, the centralized state of online platforms means these companies have limited accountability, and users have limited alternatives. Indeed, just three companies–Facebook, Google, and Tencent–dominate the social media landscape. The result? Even after Facebook's string of scandals in 2018, there was nowhere viable for disaffected users to flee.
But what if users had the same power as platforms? What if users had a whole layer advocating for them–an arsenal of sophisticated tools to swat away invasive ads, safeguard their personal data, and negotiate fiercely with platforms?
On this better, more user-driven web, each of us would be in control of our digital lives. For example, we could have our personal information (browsing history, past purchases, content preferences) curated and stored, in a localized repository we control. We users then could choose to share or withhold our personal profile, including some or all of that data, as we see fit, in exchange for specific services from internet companies. Moreover, on this new web, users also could dispatch a personal AI avatar to act as a virtual envoy, both online and offline. Among other roles, this digital proxy could interact with, and negotiate with, the platforms' AIs (the ones designed to keep us on-site, watching video after video, and ad after ad). The best analogy is Jarvis from the Iron Man movies, rather than Alexa, who listens and stores and shares your voice data with Amazon and its countless vendors. Finally, on this web, even the hardware would be user-centric–easy to modify and repair oneself.
These technologies already exist today–but they are not designed to be user-oriented. While discrete tools such as ad blockers, VPNs, and AI APIs are available to consumers, they require valuable time and technical savvy to install and maintain. And usually they are provided only as stand-alone tools, not part of a robust, user-centric industry. So, if the tech is there, how can we create that user-centric industry? In other words: Who will provide us that data repository, that AI assistant, that modular hardware?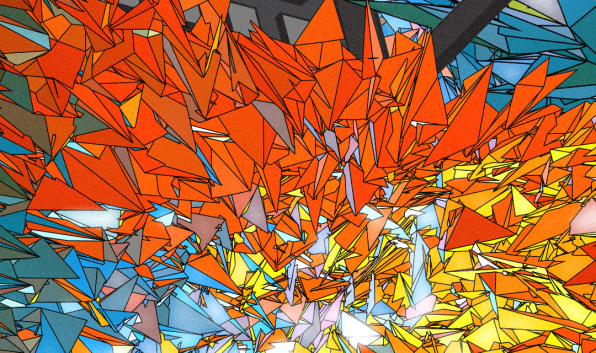 It won't require a brilliant new business model. In fact, a reach back into the common law, and even recent U.S. commercial history, shows us a long-standing answer: the trusted intermediary. The concept of a trustworthy fiduciary is already well established, from doctors to lawyers to financial advisers, and well predates the web. Any number of entities could step in to provide these new web services–think ISPs, retailers, libraries, unions, even nonprofits. Further, businesses that find their existing business models challenged in the digital era, like traditional news organizations, could gain new relevance and revenue as a trusted intermediary.
Armed with deep insights from platform economics, complexity science, game theory, and other disciplines, these entities can craft customer-centric business models of lasting value and viability. The beauty of this approach is that users and intermediaries would be free to find each other and develop a voluntary, trust-based, and fully accountable business relationship. Where the "user" is the subject of the relationship, and not a mere object.
The ongoing devolution of the online experience doesn't have to be a worrisome downward trend. Nor does it require a nonexistent regulatory silver bullet. By shifting certain empowering technologies from the platforms to the users, we can enable a web where individuals once again have agency. And by fueling a new industry of intermediaries that actually supports ordinary users, we can create a vibrant ecosystem where choice, privacy, and control are the status quo–not fading relics from the past.
---
Richard Whitt is head of the GLIA Foundation. Its keystone project is GLIAnet, which seeks to build a web ecosystem that rebalances the user-platform dynamic.