After decades of attempts, the best way to ensure you and your bags arrive at the same place at the same time is carrying them on the plane yourself. Of course, that means you have to drag heavier bags even farther through sprawling airports.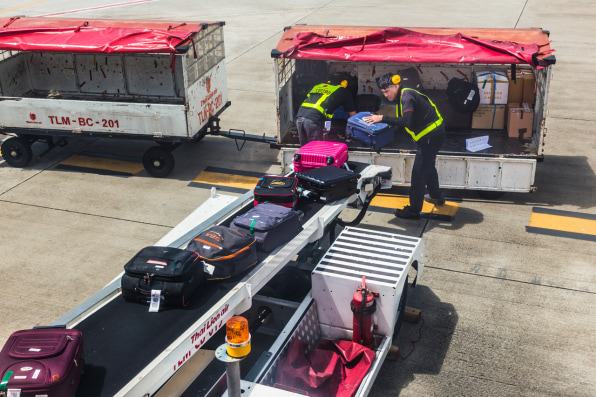 Planning for the unexpected
After the 2001 terrorist attacks, new security screenings created long lines and increased the amount of time people spent at the airport before flights. The need for additional security and waiting space challenged designs that had seemed forward-thinking even in the late 1990s.
For instance, a terminal completed in 1997 at Reagan National Airport outside Washington, D.C., included shops and restaurants, as well as a seamless link to the region's public transit system. That whole layout is being revamped now, at a cost of $1 billion, to enhance the travel experience and accommodate growing passenger numbers.
As more people fly more often, the pace of growth and unexpected events have often overwhelmed the best intended designs and plans. After more than 60 years of trying, it's an open question whether the ultimate airport of the future–one where passengers and their bags move quickly through a space that's enjoyable to be in–could ever exist at all.