It sounds like the opening line of a sustainable businesses nerd joke: Bloomberg, Salesforce, Gap Inc., Cox Enterprises, and Workday walked into a solar purchasing agreement together.
But this is actually something that is happening: The five companies have teamed up to collectively act as the anchor tenant of a new 100-megawatt solar project in North Carolina. They'll be able to use the shared solar to offset the energy use of some of their own operations across the country, and the purchase will help increase the share of clean energy flowing through the local grid.
New renewable energy projects, like a solar farm of this scale, generally need the backing of a large company to provide both the demand for the energy and the funding. Google and Apple, for instance, have both backed large solar developments across the country in order to meet their respective goals of reaching 100% renewably powered operations.
It's often more difficult for smaller companies to fund and access smaller amounts of renewable energy. But in recent years, a handful of companies–like the five above–have teamed up to collectively purchase renewable energy. This model, called energy aggregation, lowers costs for purchasers, and allows smaller companies with more minimal energy needs to participate in the clean energy market.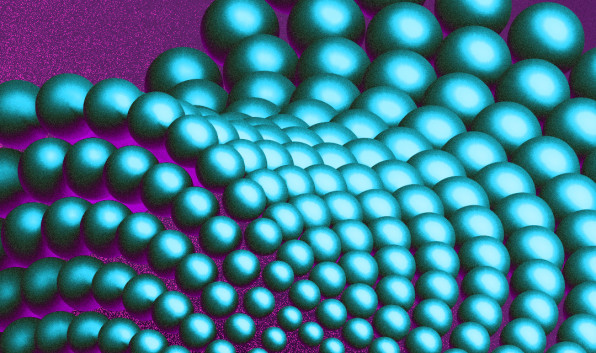 But most energy aggregation deals are still led by a large anchor tenant. A deal finalized last year, for instance, saw Apple finance the majority share of both a wind and solar project, under which three smaller companies–Akamai, Etsy, and Swiss Re–gained access to a few megawatts of wind and solar. The deal between Bloomberg, Cox, Workday, Gap Inc. and Salesforce is unique because each partner will split the financing and the energy supply equally.
The five businesses connected with each other two years ago through an event hosted by the Rocky Mountain Institute's business renewables center. They decided they wanted to pool resources toward the development of a renewable energy project, but how they could do so was less clear.
Separate to the conversation happening between those five businesses, a Seattle-based startup, LevelTen Energy, was coming up with an answer. The company launched three years ago with the idea to develop a marketplace–"sort of like a matchmaking service," says CEO Bryce Smith–to connect potential energy buyers with renewable projects in development across the country. LevelTen's marketplace, which came around a year ago, is designed to help smaller companies, or those with lighter energy needs, purchase slices of renewable energy projects that fit their needs.
These types of purchases are perhaps smaller than a company the size of Microsoft or Google would make, Smith says. But if a company wants to purchase, say, 10 megawatts (for comparison, Apple recently brought a 200-megawatt solar farm online), LevelTen's platform will show them projects that would enable them to purchase that share. And the platform would match them with other companies looking to make similar, smaller energy purchases so they could team up and aggregate demand.
"It's all well and good if Apple and Microsoft and Google are buying renewable energy, that helps the market," Smith says. "But if only those companies are buying, we haven't come very far."
This has preoccupied the renewable energy industry for quite some time. Large companies have the resources to finance and source large amounts of renewables from big developments, while tiny local businesses, like coffee shops, can sometimes opt for renewable energy through community solar projects. But small or mid-sized companies are often left out.
LevelTen's platform is designed to help fix that. For Athleta, an athletic wear company under the Gap Inc. umbrella, the joint solar purchase agreement will enable it to offset all energy consumption across its retail stores and operations. "We had a lot of demand from our customer base to invest in renewable energy," says Chris Samway, Athleta's CFO. And as a newly minted B Corp, the company wanted to step up its environmental commitments. But compared to an Apple or an Amazon, for instance, Athleta's energy needs were not large enough to justify a solo solar purchasing agreement. For a company of their size and needs, the partnership model was ideal, Samway says.
The LevelTen platform also provides clear information about a renewable development's financial outlook and investment risk factors, which is crucial for smaller companies trying to convince stakeholders that purchasing renewable energy is a good idea. "If you're setting up purchasing agreements with five companies, then suddenly there are maybe 50 people–executives, sustainability managers, board directors–who have to sign off on it," Smith says. He hopes the LevelTen platform will be able to demystify the risk and financial implications of investing in renewable energy, and make it more commonplace for smaller companies. The five businesses decided on the North Carolina solar project, developed by the company BayWa r.e, because it met their financial criteria (the companies could not disclose the cost and details of the deal), and because the company has a long history of solar and wind energy project developments.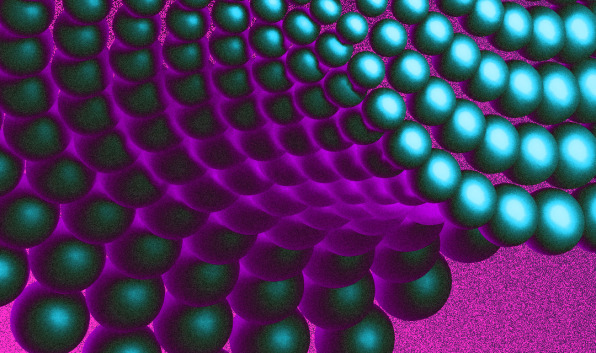 This collective purchase with Salesforce, Gap Inc., Cox, Bloomberg, and Workday is the most high-profile LevelTen has facilitated in the year the platform's been online, and Smith hopes it opens the market for smaller companies.
Ideally, it will also get larger companies to foray into smaller renewable energy purchases on the way toward reaching their clean-energy goals. That's the approach Salesforce is taking through this collective purchase. In a lot of ways, Salesforce actually limited its appetite for this deal to look like a smaller buyer," says Patrick Flynn, VP of sustainability at the company. Salesforce has a goal of reaching 100% renewable energy by 2022, and has made some larger renewable energy purchases in the past. "This is the smallest renewable energy purchase we've done, but it may be the most important because it's a blueprint for how companies can open up opportunities for others to access clean energy," Flynn says.