Tired of cable news talking heads screaming at each other about the border wall crisis and the government shutdown? Overwhelmed by the fusillade of administration lies? Unsure about the real facts?
Well, we've got a handy guide to all the falsehoods you'll likely hear tonight in President Trump's big immigration speech at 9 p.m. And to track the preponderance of mistruths, here's a bingo board you can print out at home.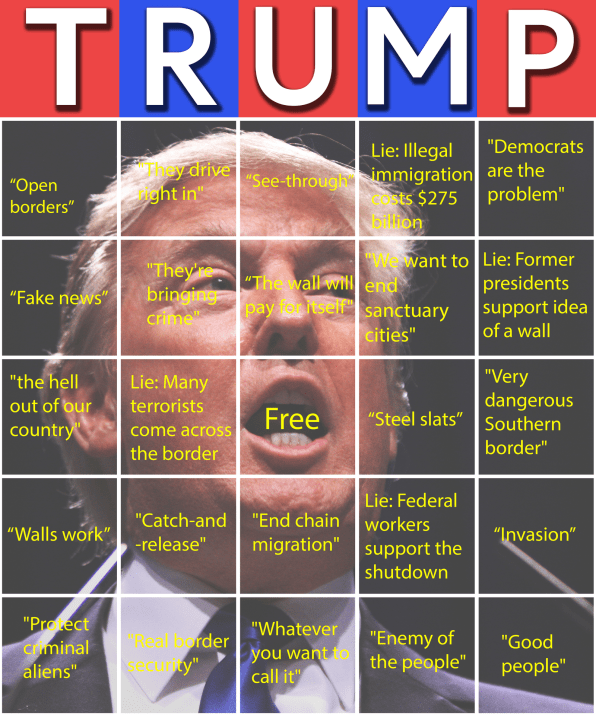 The "Crisis"
The Wall
The Shutdown
The Drugs
Claim: At the Rose Garden news conference last Friday, Trump said that drug smugglers "don't go through the ports of entry. When they do, they sometimes get caught."
Truth: Actually land ports of entry are the primary way that drugs get into the country, not barren stretches of the border, according to the U.S. Drug Enforcement Administration. According to the DEA, the most common technique is to hide drugs in cars or trucks as they drive into the U.S. through entry ports, where they are subject to inspection.