Ariana Grande has had one hell of a 2018.
She experienced soaring career highs, with a No. 1 album and her first No. 1 single, as well as crushing personal lows, with the death of her ex-boyfriend and a broken engagement. What makes Grande's 2018 all the more remarkable is that it came on the heels of last year's terrorist attack that killed 22 people during her Manchester Arena show. Allison Kaye, president at Grande's management group SB Projects, assumed the game plan going into 2018 would be less working and more healing. But Grande called an audible.
"We thought she was going to be slowing down. We thought she was going to be taking some time to process what had happened," Kaye says. "But then she got in the studio and started making more records that related to it, and found that it was much more therapeutic for her to both be busy and getting out her feelings through her music."
For Tommy Brown, a longtime friend and producer, the wave Grande is riding now has everything to do with her tapping into the most private of emotions and sharing them with the public. "I love this honest moment she's having," he says. "I'm not saying she wasn't honest on her other records–it's just the vulnerability of where and how she really feels."
Fast Company charted Grande's monumental year month-by-month, with Kaye and Brown adding context.
January
Grande drops a cryptic Instagram post on New Years Eve hinting at new music.
February
Grande falls ill and on doctor's orders, cancels her flight to London, where she was scheduled to perform a tribute at the 2018 Brit Awards for the Manchester victims.
Grande wins "Hero of the Year" at the NME Awards in the U.K.
March
Grande performs at the March for Our Lives rally in Washington, D.C.
Damn, incredible !!

— Joan Grande (@joangrande) March 2, 2018
April
ʎɹɔ oʇ ʇɟǝl sɹɐǝʇ ou 4.20

— Ariana Grande (@ArianaGrande) April 17, 2018
Grande drops her lead single, "No Tears Left to Cry," which entered Billboard's Hot 100 at No. 3 and was well received by critics as a fitting comeback anthem after the Manchester attack. The video for "No Tears Left to Cry," directed by Dave Meyers, sets the visual look for Sweetener's album cycle, fantasy dreamscapes coated in lush pastels."She's truly stepped into her own as an artist this year," Kaye says. "She's an adult now. She's owning her aesthetic and she's owning her creative. When she came for this album, there was a color palette that we were working with, and an overall aesthetic with everything that carried through."
Grande makes a surprise appearance at Coachella during Norwegian DJ Kygo's set. The event is immediately labeled #AriChella.


the full performance omg y'all sit down relax and watch #ARICHELLA pic.twitter.com/Jrs6ITJqJ7

— carlos (@godsisawomens) April 21, 2018
May
Rumors surface that Grande is in a relationship with Saturday Night Live comedian Pete Davidson.
Grande's ever-outspoken Twitter personality makes headlines when she addresses a tweet that suggests her ex-boyfriend, rapper Mac Miller, isn't doing well because he and Grande broke up.
— Ariana Grande (@ArianaGrande) May 23, 2018
Grande attends the Met Gala, interpreting this year's theme, "Heavenly Bodies: Fashion and the Catholic Imagination," with a Vera Wang dress emblazoned with the Sistine Chapel–a very deliberate choice, according to Kaye: "She thought it through all the way to the beginning. When she and Vera started talking about dresses, she was like, 'I want the Sistine Chapel because it fits in the color palette of Sweetener.'"
went to da met and was super Italian ♡
thank you @VeraWangGang pic.twitter.com/Zy1P4icpoP

— Ariana Grande (@ArianaGrande) May 8, 2018
June
Grande graces the cover of the Fader magazine and opens up about being in therapy after the Manchester attack.
I guess I thought with time, and therapy, and writing, and pouring my heart out, and talking to my friends and family, that it would be easier to talk about, but it's still so hard to find the words. When you're so close to something so tragic and terrifying and opposite of what music and concerts are supposed to be, it kind of leaves you without any ground beneath your feet.
July
Lush, the popular U.K.-based cosmetics company, makes a bath bomb inspired by Grande's "God Is a Woman" video aesthetic.

August
Grande's fourth studio album Sweetener debuts at No. 1 and is a hit with critics. "Sweetener, Grande's first album since the 2017 bombing at her Manchester concert, feels more honest and distinct than any of her past work."–Pitchfork
"That light Grande promised has helped lead her down the path toward her best album yet, and one of 2018's strongest pop releases to date."–Rolling Stone
"Ariana Grande seems at peace after what looked like a rough patch, and Sweetener lives up to its name as a heartening dip into the sights, tastes, and smells of blossoming romance."–Vulture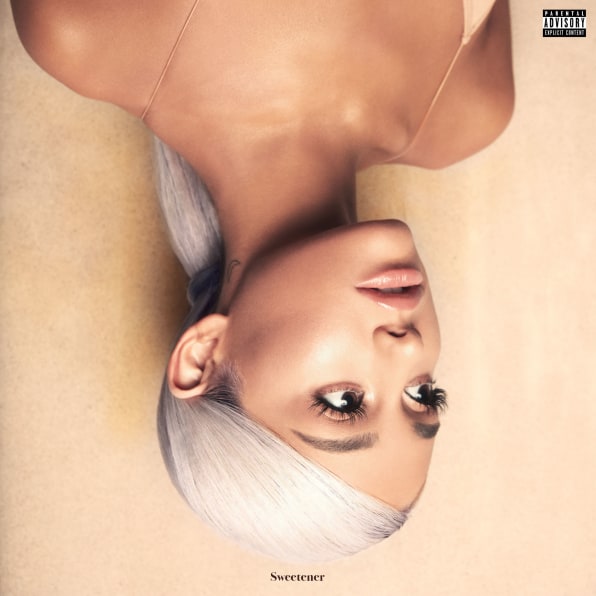 Sweetener has the biggest opening day by a female artist on Spotify, pulling in 15.1 million album streams.
September
Mac Miller dies from a drug overdose. Grande backs out as the musical guest for the season 44 premiere of Saturday Night Live, citing "emotional reasons." She's replaced by Kanye West.
Grande releases her third single from Sweetener, "Breathin."
October
Grande confirms that she's already recorded music for a fifth album and announces an upcoming world tour for Sweetener.
life … ya kno ? https://t.co/7S7586E3ko

— Ariana Grande (@ArianaGrande) October 24, 2018
Grande and Davidson call off their engagement.
November
Grande drops, "Thank U, Next," an ode to her exes and to herself for her ability to love, learn, and move on. "Thank U, Next" breaks Spotify's record for most plays in a single day by a female artist with 8.9 million streams. "Thank U, Next" also becomes Grande's first No. 1 single and goes on to break another Spotify record by surpassing 100 million streams in just 11 days.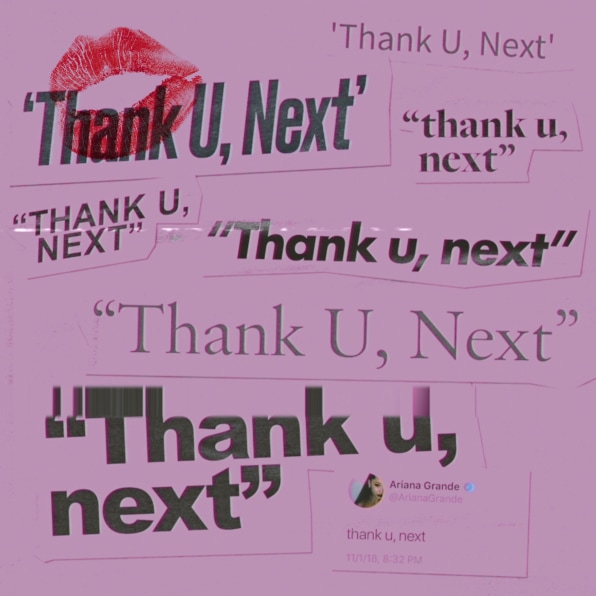 Billboard names Grande Woman of the Year.
Grande delivers the video for "Thank U, Next," an homage to classic teen movies and rom-coms including Mean Girls, Bring it On, 13 Going on 30, and Legally Blonde.
Kaye says the label was concerned that releasing "Thank U, Next," a track that's not on Sweetener, would hurt radio play of the singles that are on that album. "We were kind of like, 'She does well when she's part of the conversation, so let's let her put it out and not worry about the radio repercussions,'" Kaye says. "The fact that it went to No. 1 kind of took everyone by surprise."
Ariana Grande: Dangerous Woman Diaries premieres, a docuseries on YouTube Red that chronicles her 2017 Dangerous Woman Tour.
Grande mentions her upcoming fifth album is on the way.
i've seen rumors that it's coming friday but it's not yet …. ???? we still finishing things up https://t.co/fomhs0oWa8

— Ariana Grande (@ArianaGrande) November 8, 2018
"It was not our plan to have new music now or have her tour two albums in one tour cycle, but she had something to say," Kaye says of 2019's Sweetener world tour. "And in a streaming economy, you have the ability to let her express herself in the time that it's relevant, and in the time that it actually feels therapeutic for her."
December
"Thank U, Next" officially becomes YouTube's most-watched video in 24 hours, pulling in 55.4 million views.
Brown applauds Grande's perfectionism, especially on "Thank U, Next," which he co-produced.
"I think she's brilliant and she's such a boss. When we were doing 'Thank U, Next,' I played my final version and she was like, 'Stop it–there's a note that's off in this part,'" Brown recalls. "And I was like, 'I don't hear it.' I had to bring one of the [production] guys in the room and he opened up the session, and there was a note that was missing [before the chorus]."
Grande releases her follow-up to "Thank U, Next" with "Imagine."
Amid the rollout for "Imagine," Grande draws criticism for a tweet where she hints at Kanye West and Drake arguing and asks them to "behave" so that people can focus on her new single and new music from Miley Cyrus. West replies with his disapproval, and Davidson chimes in with an Instagram post applauding West for "speaking out against mental health." He also says he's "seriously disgusted" by people commenting on West's mental health. Davidson deletes his Instagram, and Grande apologizes to West in since deleted tweets.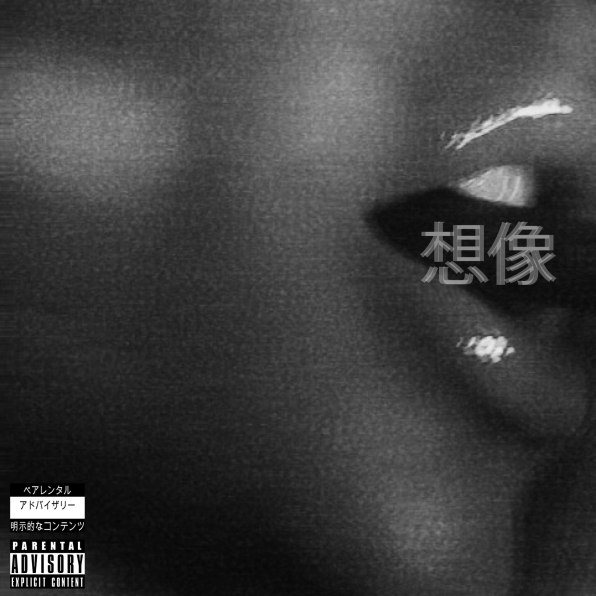 Grande summed up her grand year herself in this tweet:
what an interesting, challenging, painful and yet beautiful and exciting chapter of life ….. when it rains it pours but i'm embracing all of it. i'm excited for whatever else the universe has in store for me. she's growing n she's grateful. ????

— Ariana Grande (@ArianaGrande) November 11, 2018
---
As for 2019, there is the Sweetener world tour. She's also been tapped to perform during an NBC special honoring Wicked's 15th anniversary on Broadway in October. Could it be a hint that Grande will try an official Broadway run, something she's gushed about before? Maybe. She could also do film or go back to TV, where she started.
"The sky's the limit for her," Kaye says. "If anyone in the music industry has a chance at an EGOT, it's Ariana Grande. But I think she's going to define it. She's still 25, so she's still figuring it out."