A new report prepared for the Senate Intelligence committee shows that Instagram, not Facebook, was the most effective tool used by the Russian government-backed Internet Research Agency to swing the 2016 election to Donald Trump.
While the IRA's social media campaign touched more users on Facebook, its posts on Instagram got far more engagement. The IRA's ads and posts reached 126 million people on Facebook versus "at least" 20 million users on Instagram, the report states. But as the below chart shows, Instagram users interacted with IRA content far more than Facebook users did. Posts on Instagram got more than four times the likes that Facebook posts did.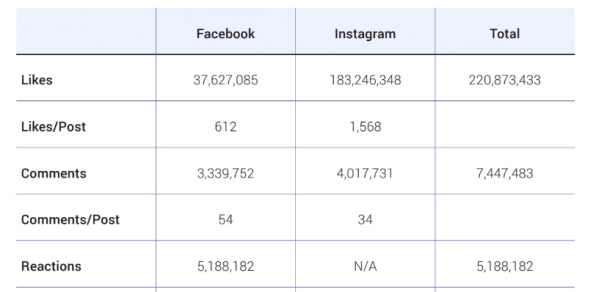 The new information comes from a report produced for the Senate Intelligence Committee by the cybersecurity firm New Knowledge, with help from researchers at Columbia University and Canfield Research.
The study found that the main thrusts of the IRA campaign was to convince Democratic voters–especially black voters–that their vote did not matter and that they shouldn't bother going to the polls. This tactic of voter suppression has also been touted by Trump campaign digital guru Brad Parscale, who will also guide the Trump 2020 campaign's online efforts.
The New Knowledge Study says the Russian effort to promote Trump and suppress voters is still underway today.
The authors of the report point out that Facebook's executives made no mention of the importance and effectiveness of Instagram in their remarks in front of Congress this summer. Facebook bought Instagram in 2012 for $1 billion.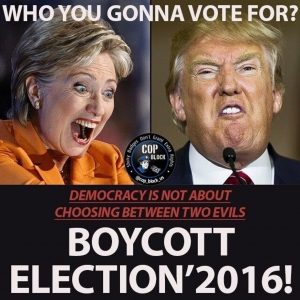 The IRA also showed content to 1.4 million Twitter users, and uploaded more than 1,000 videos to YouTube, the study shows. Department of Justice indictments have revealed that the IRA's campaign to influence the 2016 election may have cost as much as $25 million.
The scale and tactics of the IRA, revealed in the new report, could light a fire under legislators to establish rules around the use of social networks in elections. Here's Senate Intel Committee Vice Chair Mark Warner (D-VA) responding to the report:
"These reports demonstrate the extent to which the Russians exploited the fault lines of our society to divide Americans in an attempt to undermine and manipulate our democracy. These attacks against our country were much more comprehensive, calculating, and widespread than previously revealed. This should stand as a wake-up call to us all that none of us are immune from this threat, and it is time to get serious in addressing this challenge. That is going to require some much-needed and long-overdue guardrails when it comes to social media. I hope these reports will spur legislative action in the Congress and provide additional clarity to the American public about Russia's assault on our democracy."