If you are a living, breathing, social media-using human being, you've probably seen these products pop up in your Instagram feed. They're a marketing paradox: a simultaneous undersell and oversell. They offer minimal products with a minimal logos that somehow still speak clearly about their superiority. Some have criticized this trend as "blanding," but it seems to work well on Instagram–where organic engagement with brands is high, and some 80% of users follow at least one business. Forty percent of millennial-aged women responding to a recent Bustle poll said Instagram was the most effective place for brands to reach them, and in this complex ecosystem of new brands and eager consumers, less seems to be more.
Here's the twist. Each of these brands, from Casper to Birchbox, was designed by the same company–the New York-based studio Red Antler. And what's more, Red Antler isn't just a design firm. It often takes a stake in the companies it works with, which speaks to its keen eye, not just for marketing but for new business models. To find out more about how it tailors new businesses to the platform, I went right to the source: Simon Endres, the studio's cofounder and CCO.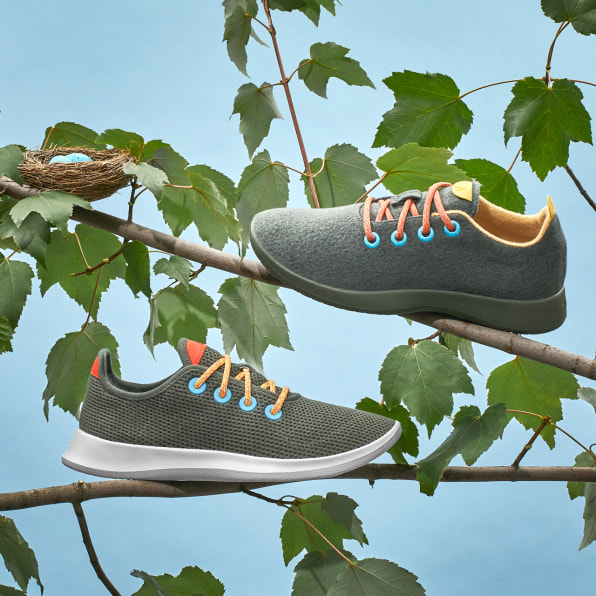 You only need one product
Red Antler partners with companies in their earliest days of forming their business, and frequently takes equity in those businesses. The companies it partners with tend to have extremely pared-down product lines–even just one product–that promises to be executed very well. Selling a single product makes a lot of sense on a platform known for a feed of single photo posts.
"You don't need to tell a very complex story," says Endres. "Whether it's a post or Instagram story . . . one image and caption can give you a good sense of what a product offering is."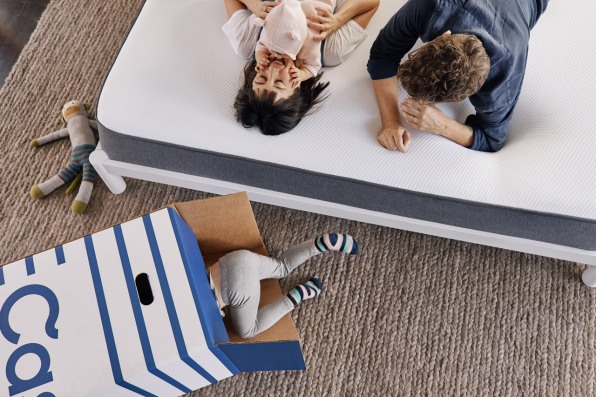 People are sick of choosing–so take away the choice
The American Psychological Association found that millennials–aka people between 18 and 35–are more stressed than any other generation, with more than half of subjects reporting that they've lain awake at night in the last month with anxiety. In this environment, there's a huge opportunity for brands to offer the calmness and clarity that our lives lack–much the same way Marie Kondo has. It's something that Red Antler and Casper realized early on in the process of creating the messaging and digital strategy for the fledging mattress company.
"A lot of millennials were just sick of having to make a decision. They wanted to do other things in their lives," says Endres. "They didn't want to get bogged down with searching for a week on all the mattress sites and lie on a bed in a crummy mattress store. It was a way to make life feel more streamlined and make you feel like you were making a smart choice."
---
This story is part of our series The Instagram Economy. Read the rest of the stories as they're published this week here.
---
A company that sells a single solution is a radical departure from convention in most industries, where competitors have striven to offer more, not fewer, options.
"There's so much noise out there in older industries, ones that haven't been poked and prodded into the new world, and it's a race to the bottom," says Endres, explaining that this clean business strategy is "a way to quiet down the space, to give you a curated selection of choices [implying] a lot of time was spent thinking about the things that maybe you don't need, too."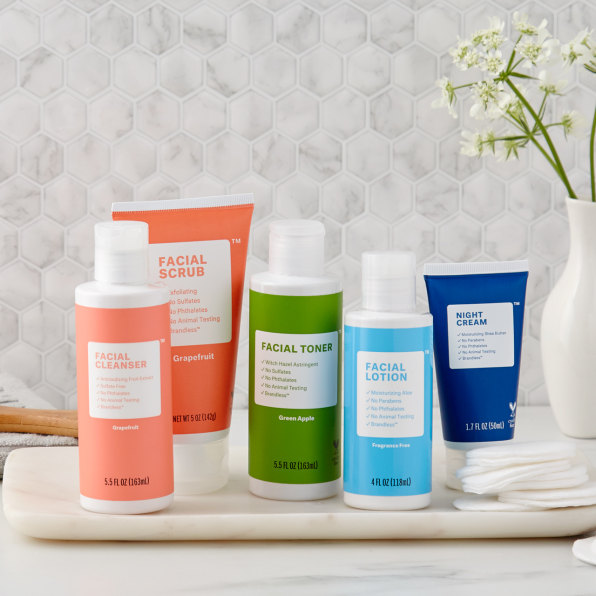 Fast, clean, and light
This new generation of Instagram-first startups tends to have quippy names and ultra-simple, sans serif wordmarks. In this sense, they actually have a lot in common with digital brands like Google, Airbnb, and other tech industry brands that are all looking more similar. Startups and tech giants alike are all moving to simplify their logos in order to make them legible in app windows and smartphone screens.
"I guess things are clean, and the reason is that we want them to be digitally innate. They need to communicate quickly, and on Instagram especially, in a very small space. That profile image, it's very crucial that becomes iconic," says Endres. "I see a lot of brands–fashion brands for some reason!–just stick to a word mark no matter how long the word mark is. I feel like for the newer brands, we're creating identities that are really tools for social."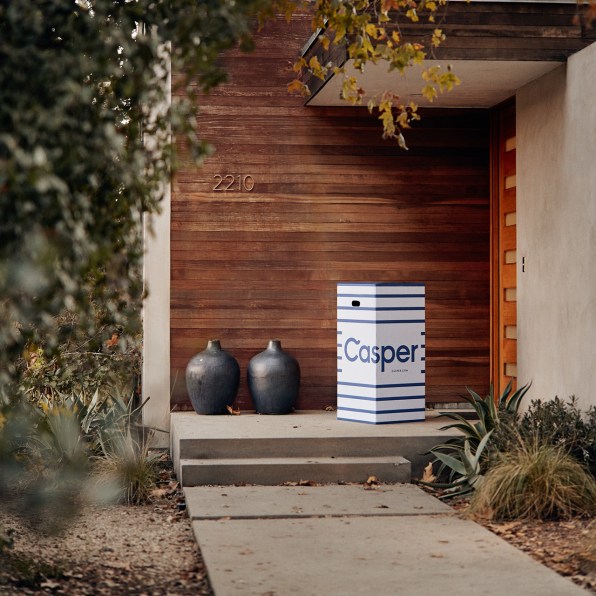 There's a difference between simple and bland
The challenge for Red Antler is really how to avoid going too bland. That requires thinking not just about logos and wordmarks, but about a company's grid–and its social presence as a whole.
"We're putting a ton of emphasis on Instagram presence, not only the profile image, asking, What does that grid look like? What does the stream look like?" says Endres. "[It's about] building nuance and texture and layering into all the imagery, so it doesn't become monotonous."
Endres cites the luggage company Away (which Red Antler does not work with) as really nailing this strategy. The products are a simple pieces of luggage. But the company's feed is a rich collection of amazing travel photography. Thanks to that strategy, its followers get a respite from the visual monotony of a company with a single product. Instead, that simple product is one component of what amounts to a lifestyle.
"There's definitely a desire to implicate your product and service in people's lives. You want it to be part of people's lives to make it more relatable and aspirational," says Endres. "With Casper, we worked to say they're a sleep company, not a mattress company, which gives them flexibility to build content. They can do anything with sleep, or waking life, because the [idea] was that better sleep leads to a better waking life." A mattress becomes much more than a way to alleviate back pain; it's the conduit to a more fulfilled life.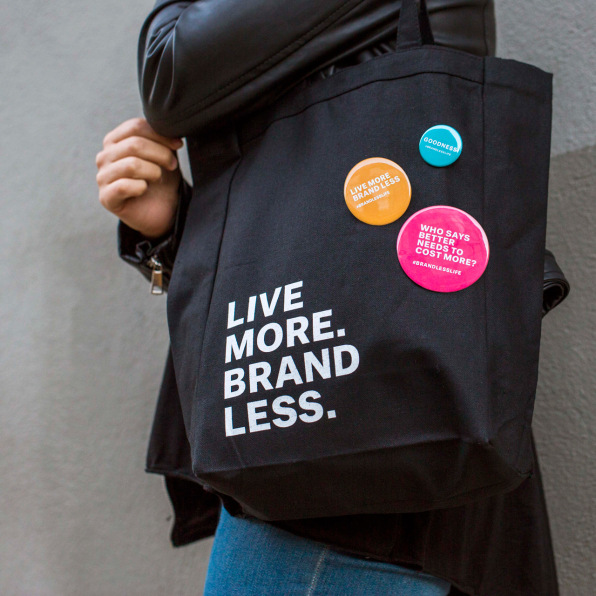 Are we reaching peak Instagram?
But while the simplicity and clarity of brands like Casper were revolutionary, it seems inevitable that many more companies will copy the same play. How many perfect objects does one consumer need? How many companies can present themselves as the final rung on the ladder to absolute health and happiness–before we realize that it's all still just stuff?
"I think history has proven itself over and over again that when sameness hits a saturation point, it plateaus. I also think it's kind of shortsighted on the design profession's part to underestimate millennials–that their taste level is so inherently limited that they'd be satisfied forever with a reductive palette and a single formula," points out one branding insider to me via email. "We've seen young people rebel against the status quo, and I think they'll react to the sameness in the brand landscape. It's a matter of time."
Does Endres agree that this strategy, popularized by Red Antler and its partners but widely copied on Instagram, is on the way to becoming rote?
He hints that the key to an effective brand–no matter how simple–is ultimately authenticity. Is the message true to the product or not? "There's definitely something to be said for [brands] being disingenuous, or not able to fulfill a promise. Maybe it is just a toothbrush. How can you communicate that in a really fun way, and then get out of the way?"