As a child of the 1960s and 1970s, I grew up in a world imagined by industrial designer Charles Harrison—I just didn't know it. The New York Times has published a wonderful obituary by Katharine Q. Seelye of Harrison, who died on November 29 at 87. I'm just sorry I had to read about his passing in order to appreciate his extraordinary career: Harrison, an African American, went from being refused a job at Sears because of his race to becoming the company's chief designer.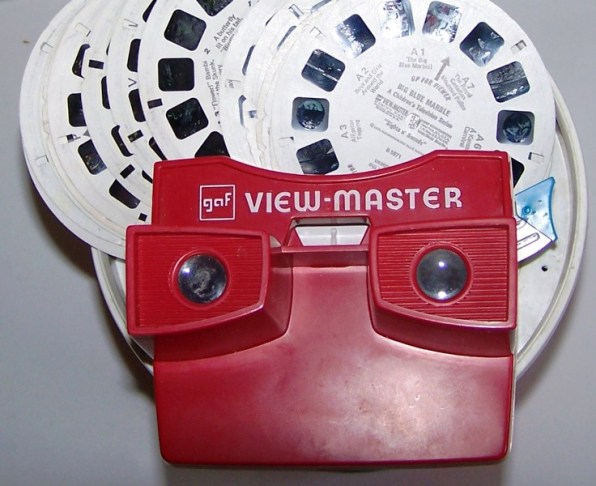 In 1958, before he devoted his career to Sears, Harrison oversaw the redesign of the View-Master, the 3D viewer that had spent its first couple of decades principally positioned as a device for grown-ups to look at photos of vacation destinations. Harrison's slicker, svelter, more colorful version—and a bevy of reels based on TV shows and cartoons—pivoted the gadget to the kid audience. For a couple of generations of us, there weren't many toys that were more iconic.
Along with his View-Master, Harrison worked on hundreds of products for Sears—from trash cans to cordless shavers—during an era when the merchant was the closest thing the U.S. had to an official outfitter. My family's household must have had at least a few of his designs back in the day. I'm sure I saw many more when I whipped myself into a consumer frenzy as a kid by losing myself in the Sears mail-order catalog, a favorite pastime.
The Dieter Rams and Eameses of the world have always gotten their share of industrial-design glory. But by taking on so many mass-market assignments for so long, Harrison must have touched the lives of far more people. That's quite a legacy.