Earlier this year, indoor cycling behemoth Peloton announced it was delving into the treadmill market. And now, the connected fitness platform is pursuing less adrenalin-pumping modalities.
On Wednesday, Peloton opened a new production studio dedicated to yoga and meditation in New York City. The programming will be helmed by yoga instructors Kristin McGee, Anna Greenberg, and Aditi Shah. This will be the company's third studio space.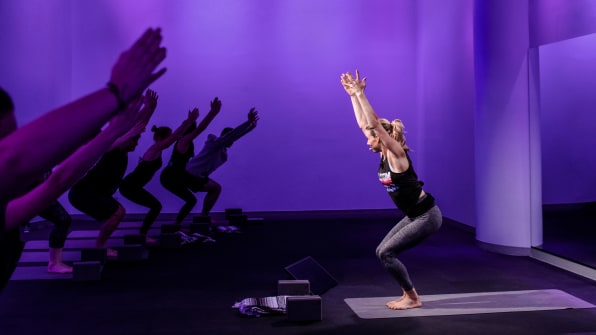 The yoga classes will span several varieties, including vinyasa-style yoga, a more rigorous and faster-paced "power yoga," relaxing "restorative yoga," as well as yoga basics. The meditation category also includes numerous options, such as guided visualizations, tutorials, and breath-focused classes.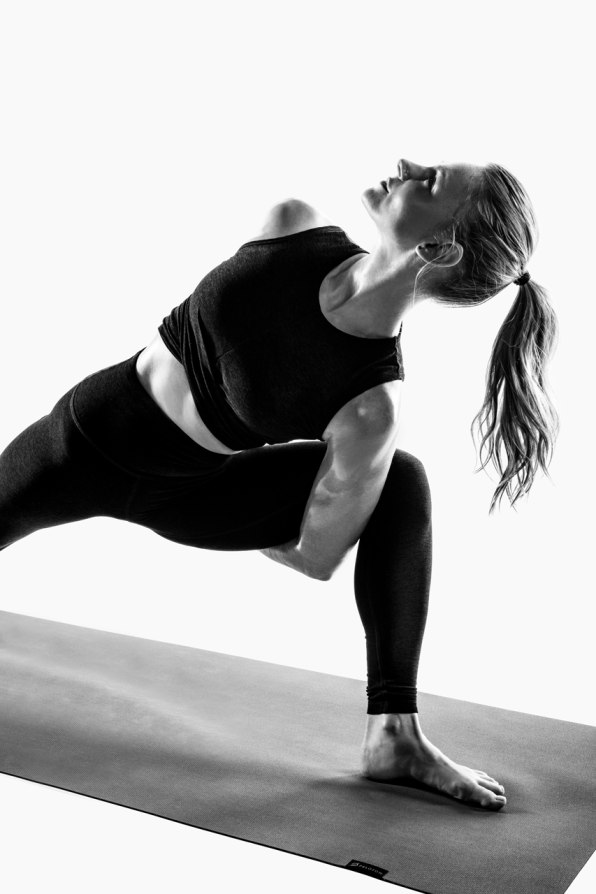 Peloton members can now sign up for classes in the studio, but they will have to wait until December 26 to access live-streamed and on-demand classes. Classes are available to Peloton Bike and Tread owners, as well as Peloton Digital subscribers.
"As we did with the addition of Bootcamp, Running, Walking, and Outdoor earlier this year, we are continuing to expand our suite of superior fitness offerings in order to provide our members with an ever more diversified array of options to stay fit, happy, and healthy," Fred Klein, chief content officer of Peloton, said in a statement.
Peloton's venture into new categories makes sense as more companies compete in the $14 billion home fitness equipment market. Startups such as Mirror (personal training, yoga), Crew (rowing), and Tonal (weight lifting) all attempt to do what Peloton did for the indoor bike. While approximately 16% of the U.S. population holds a gym membership card, a recent survey found that 54% of Americans who work out at least once a month are interested in buying an at-home fitness system.
In August, Peloton raised a $550 million round of financing led by venture capital firm TCV, bringing its worth to $4.15 billion. Peloton's cofounder and chief executive, John Foley, said 2019 "makes a lot of sense" to pursue an IPO.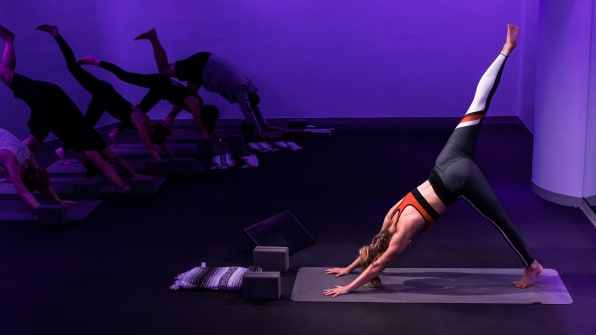 The heavy investment is in line with Peloton's increasingly aggressive expansion. In May, the company announced plans to dip into global markets, starting with the U.K. and Canada, followed by European cities. The company boasts over 1 million subscribers and 32 showrooms in the U.S. It plans to further appeal to more income levels with the addition of a new monthly financing program.
According to Foley, Peloton is on track to generate more than $700 million in revenue in the fiscal year ending next February, marking more than 100% year-to-year revenue growth rate. With its latest round of funding, you can expect far more from Peloton in the fitness technology, media, and equipment categories.
"We will have a third product in the next year or two–we're already working on that," Foley told Fast Company earlier this year. "And there will be more platforms to allow you to get your heart rate up."