For as long as I can remember–which would be since the days of 1991's Word for Windows 2.0–Microsoft's Office apps have sported icons that represent them with a letter and a bit of graphical suggestion of the work they help you do. Today, the company is unveiling a new set of icons for Word, Excel PowerPoint, OneNote, Teams, and various other components of the Office suite. The first major revision in five years, they continue with the classic elements but are a re-do rather than a refresh. (They're debuting with Office's mobile and web incarnations and will roll out over time.)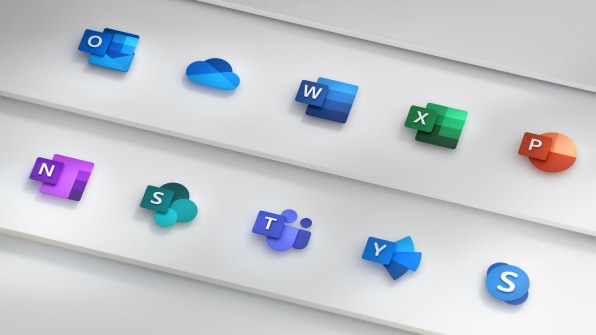 The most obvious change is that the letters–"W" for Word, "X" for Excel, and so forth–have gotten smaller; Microsoft decided to play up the imagery that depicts what you can accomplish in its apps. In the past, those graphics were fairly literal and often looked like a tiny printout. Now, they consist of basic shapes in pure color and work less hard to be representational. But you can still make out the lines in a Word doc, the cells of an Excel spreadsheet, and the wedges in a PowerPoint pie chart.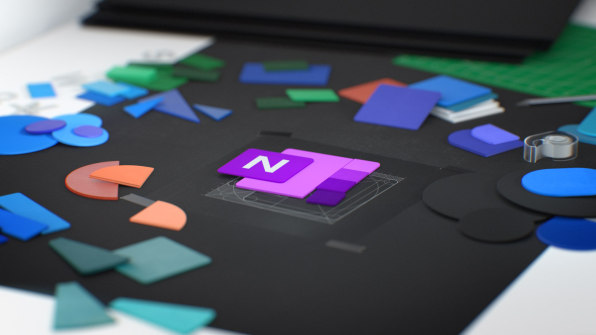 If you're used to clicking or tapping on the existing Office icons to launch the apps, it may take time to retrain your brain to recognize the new designs without a nanosecond of mental exertion. Rather than creating something that screams "Microsoft!," the company seems to have had simplicity as an overarching goal, which is not a bad idea when an icon will be rendered on an array of screens, sometimes at a dinky size. Just as corporate logos have tended to become less quirky and more similar in recent years, we may be in an age of iconography that stresses legibility over character.