Crypto traders may be able to breath a sigh of relief, as the price of bitcoin seems to be going up–at least a little bit. For the last few weeks, the cryptocurrency has been nosediving–its price went below $3,600, the lowest point the digital coin has seen in over a year.
This morning, however, bitcoin began to gain. For a brief moment it went above $4,000, although now it's slightly below at around $3,987, according to Coindesk. Still, it's up by about 8%, which is at least a little good news for those who have invested in it. Of course, despite this bump, bitcoin's value has decreased by about 70% over the last year.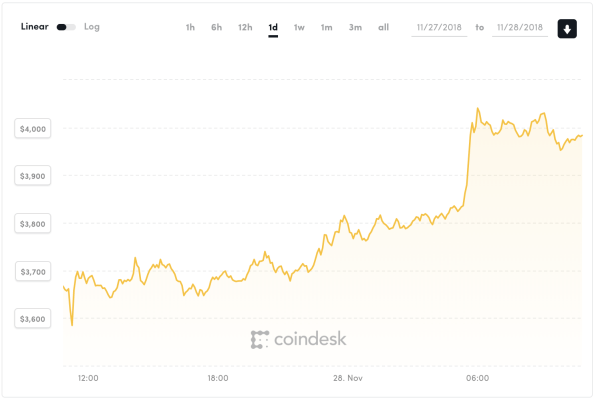 Bitcoin traders told CNBC last week that they expected the bottom of this dip to be around $3,000. Though it didn't go quite that low, this morning's rise could indicate that the cryptocurrency did bottom out and may be ready for a rebound. How much of a rebound is possible, of course, remains to be seen. Late last year bitcoin exceeded $17,000. Now that seems like a far-off dream.
For now, we'll see if bitcoin's value will continue to rise–or if there's an even lower floor after this brief positive blip.