On November 8, shortly before leaving the company, ex-Facebook exec Mark Luckie wrote an email to all his fellow employees. It began: "Facebook has a black people problem."
Luckie's title was "Strategic Partner Manager for Global Influencers focused on Underrepresented Voices," and his job focused on outreach to minority groups using Facebook. For more than a year, he talked to a lot of people and came away with a fairly gloomy assessment of their experiences, and a negative take on Facebook's efforts to improve the situation.
Facebook moderators, Luckie says, are quick to remove potentially offensive posts by minority users, but often leave similar content from white users up.
"Non-black people are reporting what are meant to be positive efforts as hate speech, despite them often not violating Facebook's terms of service," Luckie wrote in the email, which he's now published as a blog. "Their content is removed without notice. Accounts are suspended indefinitely."
Luckie says this treatment "upends" minority communities on Facebook, and makes members of those communities less likely to continue to engage on the social network.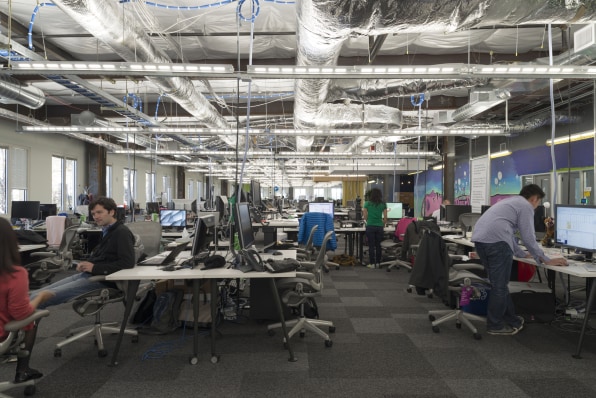 The Electronic Frontier Foundation and other digital rights groups recently sent a letter to Facebook asking it to be more transparent about why and how it removes content. Facebook's Mark Zuckerberg said during a call with journalists that the company was planning to set up an independent council to make decisions on content removal, and to provide an appeal process.
Luckie said Facebook's treatment of minorities on the social network is a reflection of the way the company treats people of color at work. He recounted a personal experience:
". . . at least two or three times a day, every day, a colleague at MPK [Facebook headquarters in Menlo Park] will look directly at me and tap or hold their wallet or shove their hands down their pocket to clutch it tightly until I pass."
Luckie says that when black employees turn to HR for help, they're often told that the discrimination they report is a figment of their imagination.
"Racial discrimination at the company is real," Luckie wrote.
In an emailed statement, Facebook spokesperson Anthony Harrison wrote:
"Over the last few years, we've been working diligently to increase the range of perspectives among those who build our products and serve the people who use them throughout the world. The growth in representation of people from more diverse groups, working in many different functions across the company, is a key driver of our ability to succeed. We want to fully support all employees when there are issues reported and when there may be micro-behaviors that add up. We are going to keep doing all we can to be a truly inclusive company."