SoulCycle CEO Melanie Whelan has been pushing the fitness brand forward since she took the helm in 2012, after stints in corporate development for Virgin America and Starwood, and as vice president of business development for Equinox Fitness. Under her guidance, SoulCycle has grown from exercise classes with a cult following to a global brand with a media division, a talent agency, live music, and HIIT and exercise classes that don't require a bike at all.
Here, Whelan reveals her tips and tools for getting the most out of every day.
What do you love to do when you should be working?
Answering emails. They're endless and it makes me feel productive checking them off of my list. However, email really isn't working in the traditional sense—it's more like communication ping-pong, and I always prefer face-to-face meetings.
FaceTiming with my kids. I love to check in after school and hear about their days. They always make me laugh with their stories.
What have you splurged on recently?
My family was just on vacation in Italy and I found a gorgeous Marni handbag [the Halo Pod tote]. I've finally found a bag that fits my iPad, wallet, workout clothes, S'well bottle, kids activity books, cosmetic bag, and everything else I carry on daily basis—and somehow never feels that heavy!
Which app do you look at . . .
Once a day: LinkedIn. We're hiring so many people, so I spend a lot of my time recruiting.
Once an hour: The New York Times. We are living in a crazy time and you never know what's going to happen!
Far too often: Amazon Prime. My family runs on Amazon Prime!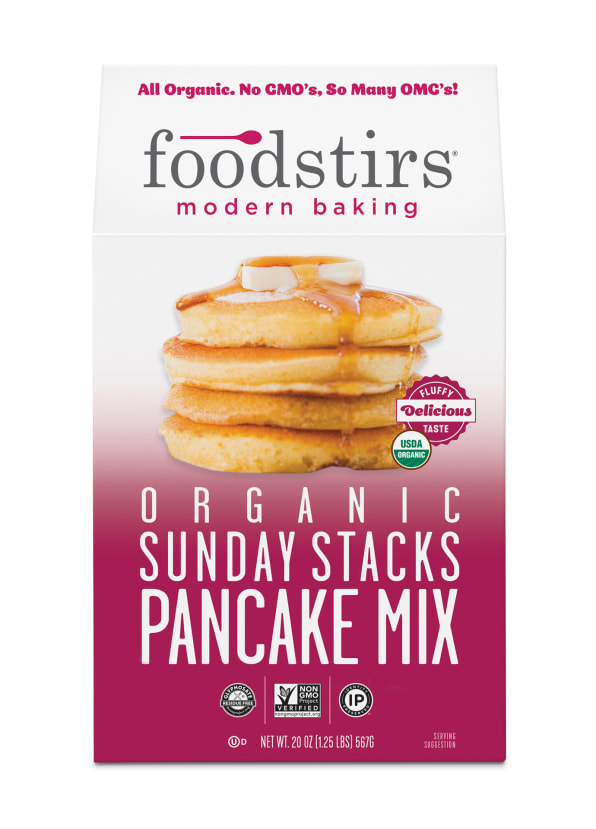 What product are you currently in love with? 
I'm obsessed with a new emoji pancake griddle that was a gift from a close friend. Every weekend my kids and I make FoodStirs pancakes. My friend Sarah Michelle Gellar started this incredible line of organic and natural baking kits in all kinds of flavors. Emoji pancakes set every Saturday morning off right!
Where do you go to retreat and recharge? 
Every year my family vacations in Punta Mita, Mexico, with close family friends. It's the perfect spot to recharge on the beach with plenty of other activities for the entire family, from surfing to tennis to golf. It's also a charming town at night, with a handful of delicious authentic Mexican restaurants and the perfect margaritas. The combo of sand, sun, chosen family, and tequila makes for the perfect recharge.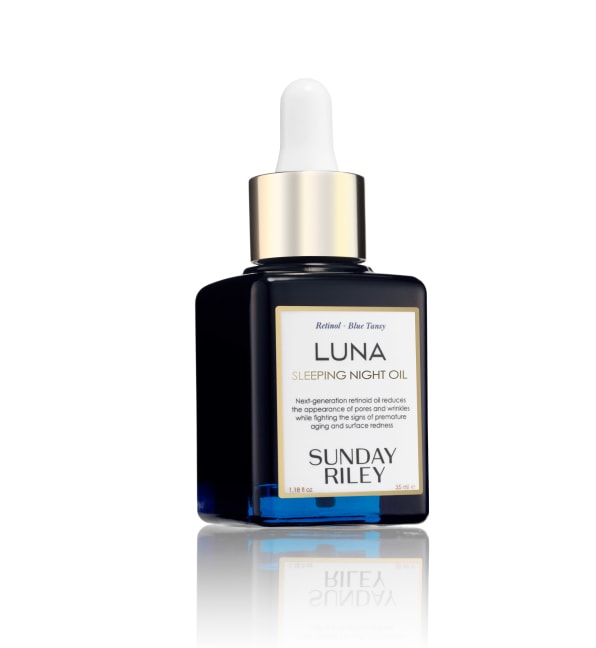 What travel tips do you swear by?
I double my water intake, starting 24 hours before any trip, and continue for 24 hours post any trip! And I always book an aisle seat. I get up a lot on planes for circulation and more water.
As soon as I land on both ends of the trip, I use Sunday Riley Luna Sleeping Oil to maximize face moisture. I also have a jade face roller I use before bed, which helps me relax and reminds me of home.
I always make my own hotel bed. It's part of my daily ritual. If you win the morning, you win the day.
What do you do when you have . . . 
A free five minutes: Call my kids
A free hour: Take a SoulCycle class!
A whole free day: Ha, that's funny!
What's your necessary vice?
Ice cream, though I do feel guilty . . . sometimes.