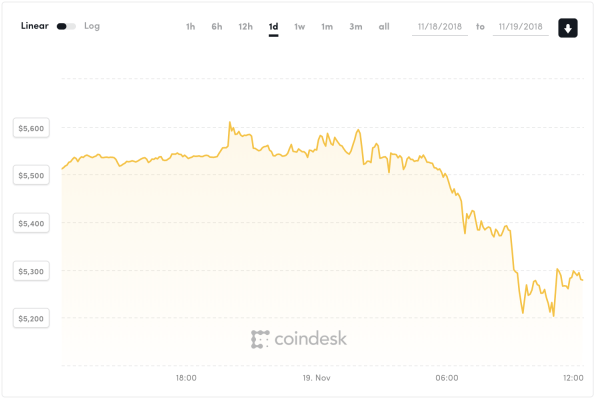 While the overall cryptocurrency market is in constant fluctuation, the reason for this dive likely has to do with the recent bitcoin cash fork. This other digital coin was due for its software update, but two different factions formed about what its updated code should be. Now, the two groups are in a computing arms race, where the one with the most power wins.
As a result, overall cryptocurrency confidence has gone down, thus causing prices to nosedive. Other coins like ethereum and litecoin are also seeing a dip.
We'll have to wait and see if bitcoin can recover. The price is right now slightly above its low–but that doesn't mean it won't fall again. And if it goes below $5,000, that could induce even more panic.