Entrepreneur Matt Alexander does not believe in the retail apocalypse.
For years, we've reported about the thousands of store closures sweeping through the country, with staples of the American retail landscape–like Sears and Kmart–filing for bankruptcy. But there have also been signs of revival. For example, digitally native brands like Everlane, Away, and Warby Parker have been opening creative new brick-and-mortar store concepts to much fanfare.
Alexander has big plans to reimagine the department store with a new company called Neighborhood Goods. He's received $5.75 million in seed funding–led by Forerunner Ventures, Kirsten Green's fund that has invested in winners like Glossier, Away, Bonobos, and Dollar Shave Club. And fascinatingly, Alexander is opening his first 13,000-square-foot store this past weekend . . . in Plano, Texas. It's not exactly the place you'd imagine hip retail experiences unfolding.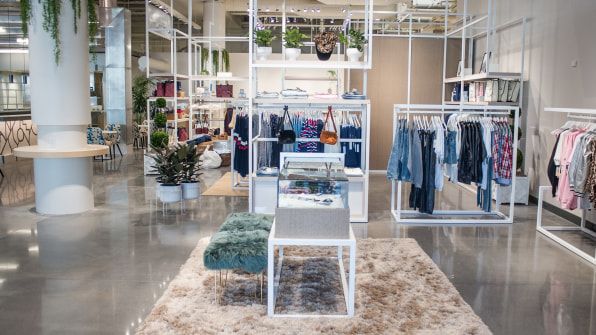 The goal of the store is to create a dynamic sales floor, where about 15 brands at a time will create their own experiences, each shining a light on their products and overall worldview. There will also be fun gathering spots–like a bar, a restaurant, as well as a communal space for that can be used for events and art installations. An iOS app will allow customers to explore the brands in store, make purchases, and ask questions. At launch, companies like Hubble, hims, simplehuman, and Reese Witherspoon's Draper James will be on display.
We've seen startups try out various brick-and-mortar techniques, especially in small pop-ups. But Neighborhood Goods will bring all these approaches together under one roof. And it will do it in middle America, rather than the places we're used to seeing these activations, like New York, San Francisco, or Austin. Alexander says that Plano makes sense because it's a cheaper real estate market, allowing brands to creatively test new concepts. Eventually, he plans to bring Neighborhood Goods to other cities.