A major reason Amazon landed on "HQ2 x 2" and is building new offices in both New York's Long Island City and Northern Virginia's Crystal City (to be rebranded "National Landing") was, reportedly, the lack of available local talent in any one city vying to be the final HQ2 home.
Splitting HQ2 across these two cities may alleviate some of the company's concerns about access to talent. (It must also be said that Amazon, in choosing this approach, should also be investing more than they have pledged to do in training and actively recruiting local talent.) But even so, filling 50,000 jobs locally–even with the offices split between New York and the D.C. area–may not be the best approach. Certainly, much of the talent Amazon is looking for doesn't already live locally.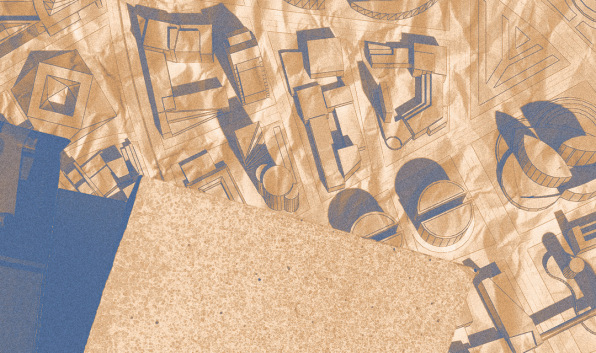 By going with the joint mega-office approach, Amazon will likely try to lure people to the region to work for them. In New York and D.C., this will be a challenge. These densely populated areas will soon be faced with even more infrastructure issues, from overloaded transit to skyrocketing housing costs, which many people won't be able to afford. Amazon will put massive pressure on these newer HQ cities.
The irony is that at the end of the day, Amazon's new HQ2s will feel outdated almost immediately. Workers, increasingly, don't want to be constrained by place, which is exactly what HQ2 will do. Instead, they're looking for more flexibility, both in terms of working location, and the structure of work itself. Here's why:
The knowledge economy, which over the last few decades has replaced the industrial economy that preceded it, is only expected to grow, allowing more and more work to be done anywhere with an internet connection.
It's getting harder for companies to fill their current full-time openings, and that dynamic has encouraged employers to embrace more agile workforce strategies. Fifty-nine percent of companies are now using more flexible workers, like remote employees and freelancers, according to Future Workforce Report.
Millennials, the largest generation in the labor force, value flexibility. The percentage of 18-to-34-year-olds who freelance grew by four percentage points between 2014 and 2018. In the next decade, over a third of workers will be remote.
At a time when technology makes it possible for most knowledge work to happen anywhere, it is shocking to see companies defaulting to old ways of working. It is especially concerning since our economy needs companies to be responsible corporate citizens and distribute opportunities more equally, not more localized.
It's undeniable that there's a huge imbalance in the geography of opportunity–an imbalance Amazon's decision perpetuates. To get a better sense of how unequal the dynamics are, look back to the 1990s. Then, 125 counties created half of new U.S. businesses, according to analysis by the Economic Innovation Group (EIG), a bipartisan public policy organization. There are 3,007 counties in the U.S., so 125 is just 4% of all counties.
When EIG revisited its analysis in 2010, it found that number had shrunk to 20: Less than 1% of U.S. counties created half of new businesses.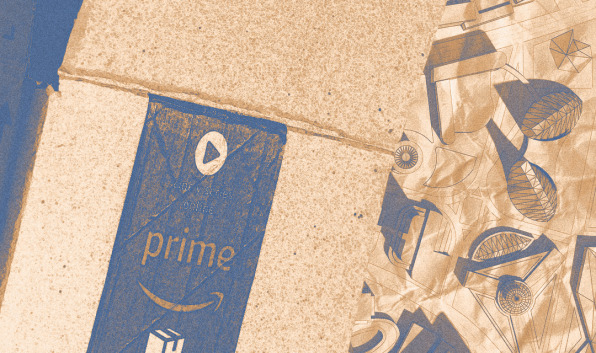 To no one's surprise, those 20 counties weren't landlocked tracts of rural America but, in almost every case, densely populated coastal areas like Los Angeles, New York, Boston, and Seattle. They're also the type of places Amazon considered for HQ2, none of which were truly fringe.
To break up the monopoly of these 20 counties, more workplaces need to enable flexible work arrangements, like remote work. People need more freedom of choice to work where they want to live, instead of living where they have to work–for Amazon or other corporations. More importantly, if given the chance to move to less costly and crowded and congested areas, flexible remote work could fundamentally change our uneven geography of prosperity.
Currently, the new HQ2 cities are feeling the pressure that results from that uneven geography. In New York, wages rose 3% in the last year, but rents grew by nearly 13% during the same time period. Median rents in the areas surrounding the proposed HQ2 developments are already above $3,000 a month. In D.C., home prices increased 36% between 2010 and 2015, with average home prices exceeding half a million dollars.
Millennials, who began flooding major coastal metros in the late 2000s and early 2010s, have felt the greatest impact from the skyrocketing cost of living. With the promise of exciting new career opportunities followed mountains of accumulated debt, creating an unrelenting ripple effect on the rest of their lives. Urban millennials point to debt when asked why they're delaying marriage, launching a retirement savings plan, or buying a home.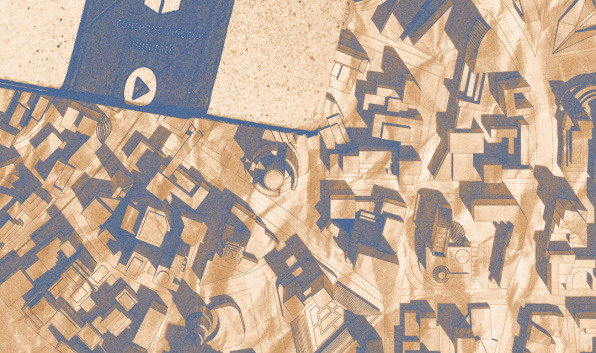 The Heartland, though, is a different story. The middle of the country produces incredible talent through its world-class universities, but risks losing its younger-generation members who need to go elsewhere to seek the jobs they want. Flexible work, however, could help counter this trend. Smaller cities or less dense regions off the coasts should focus on building out perks for people who live there and work remotely. In an attempt to grow its population, Vermont passed legislation this year offering $10,000 to people who move to the state and work remotely. Initiatives like this could deliver benefits without the need for clearing way for another Amazon.
Amazon's HQ2 process was ultimately a publicity stunt, but what they were selling, ultimately, was a vestige of a bygone era. One thing they got right: Smaller offices are better. But they didn't go nearly small enough. Amazon–and our economy–would have been better off supporting more remote work across many more cities.
Too many companies remain unimaginative about the workforce flexibility that technology offers. This move by Amazon is a hint that we are at our breaking point. Companies need to wake up. With the proliferation of co-working spaces and collaboration software, combined with the rise of the knowledge economy and flexible work models, there are countless alternatives to a 1950s-style work-here-live-there paradigm and mega corporate offices.
The better path forward would be to help more people build their lives–and their livelihoods–wherever they want. If we create conditions allowing more Americans to truly work without limits, more people can choose to stay in–or move to–the oft-forgotten towns that our latest boom has bypassed. It's time to redraw the map.